Blog
Blog
lea todas nuestras novedades a continuación
Family Holidays in Santorini
21 MARCH 2018
Family holidays in Santorini are a thing. Our island is the most romantic island of the Mediterranean, that is for certain. However, that does not make it less of a family destination to be enjoyed by both children and adults. Staying in a central location is first step to a wonderful family vacation in Santorini, such as a family friendly suite in Fira like ours. This way everything is in close proximity, with the possibility of strolling in and out of the hotel any time of the day. Kalisti Hotel has the largest swimming pool in Fira, which both children and adults will fully appreciate. As for spending family moments outside the hotel, here are various family activities to do in Santorini.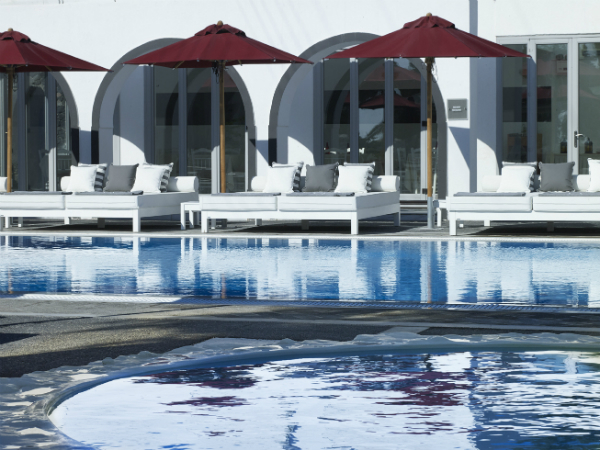 Beaches:
For an alternative to our sensational swimming pool that combines a bit of exploring round Santorini's astonishing natural features, the first item on the family activities list should be to visit any one of the amazing local beaches. The most family friendly beaches in Santorini are the black beaches of Perivolos and Perissa, located on the eastern coastal of the island. They have ample beach bars that provide beach refreshments and snacks as well as providing umbrellas and sun beds. The beach is wide enough for children to play on the black sand. It should be noted that the waters of Santorini tend to deepen abruptly, so children should be equipped with floats if their swimming skills are still at beginner level. Families will also love the Vlichada beach as there is a similar set up in terms of beach services, and although the sand is not particularly colourful, the beach has an incredibly lunar background that will create a sense of awe with visitors. Monolithos beach is also a good choice for families.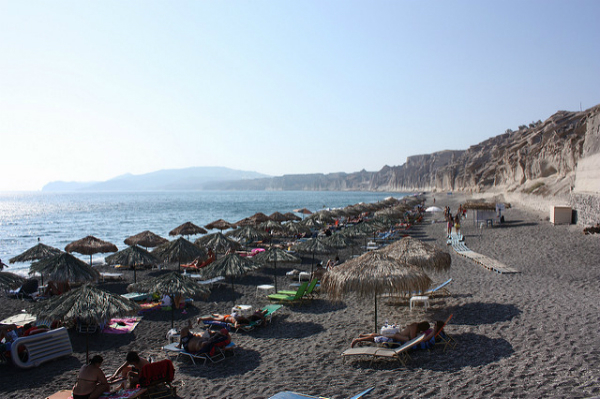 Volcano:
Seeing a volcano up close and personal is an exciting activity that kids will definitely tell their friends about! A tour around Santorini will reveal a handful of interesting sites, but not tour is complete without one that takes you to the Nea Kammeni volcanic formation. There are specific foot paths to take in order to explore the entire island, once you reach it by sea. Families should make sure they are prepared for a walking during the day, so hats, sunscreen and bottled water should be packed to ensure comfort levels. And, of course, sensible shoes!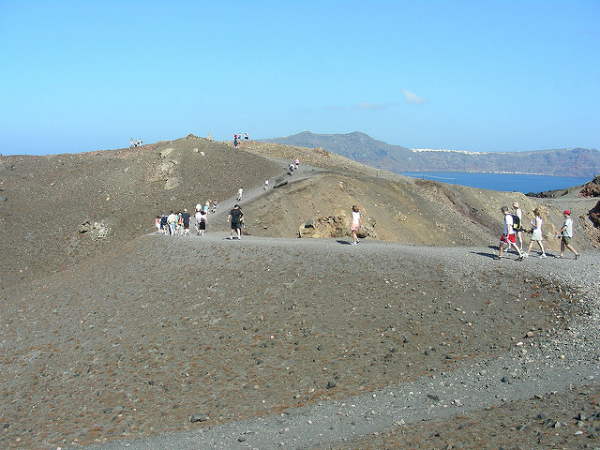 Museums & Sites:
If you can convince your kids to go to a museum then there are two that are especially worthwhile, and only a few minutes walk from our hotel. The Prehistoric Thera Museum contains a collection of artefacts from the Akrotiri excavations; the Archaeological Museum is also worth checking out as it will provide an insight into the ways of the ancient civilisation of our island. Santorini has some ancient castles to visit too! Oia Castle is one, while the Skaros rock in Imerovigli is the most impressive in terms of its amazing vantage points.

Active activities:
Depending on the age of the children, snorkelling, diving and horse riding can be very enjoyable activities to undertake as a whole family. Donkey rides are also a customary thing in Santorini, taking you through the passageways of the Caldera cliff. Horse riding can take place on the beach, and can also be arranged during sunset making it all the more magical.

If you are planning on visiting Santorini with your family, be sure to check our free sharing room offer for adults and children!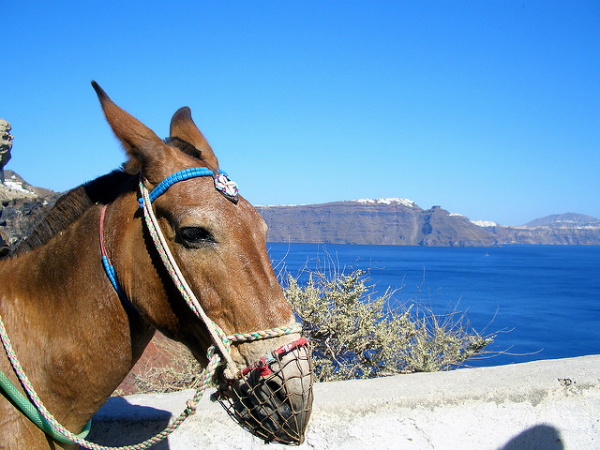 Ofertas especiales
¡Encuentre nuestras ofertas especiales aquí!
Todas las ofertas
Reserve su estadía
garantía de mejor precio