Blog
Blog
read all our news below
The astonishing natural features of Santorini
2 OCTOBER 2017
Santorini is by far the most enchanting island of all the Cyclades, if not of all the Greek islands. Its charm is multifaceted, it is perennial and it is simply undeniable. The crescent shape and altitude of the island is where it all begins. Following a series of volcanic eruptions that took place around 3600 years ago, the island was split in three pieces, creating a 300 m high clifftop plateau upon which all the modern day settlements of Santorini are built. Looking at some of the island's most astonishing features visitors are often overwhelmed with awe at the marvel of Santorinian nature and unique landscape beauty. After all, before it was named Santorini island, it was referred to as Kalliste (meaning "the beautiful one"), the name that most resonates with our Kalisti Hotel too.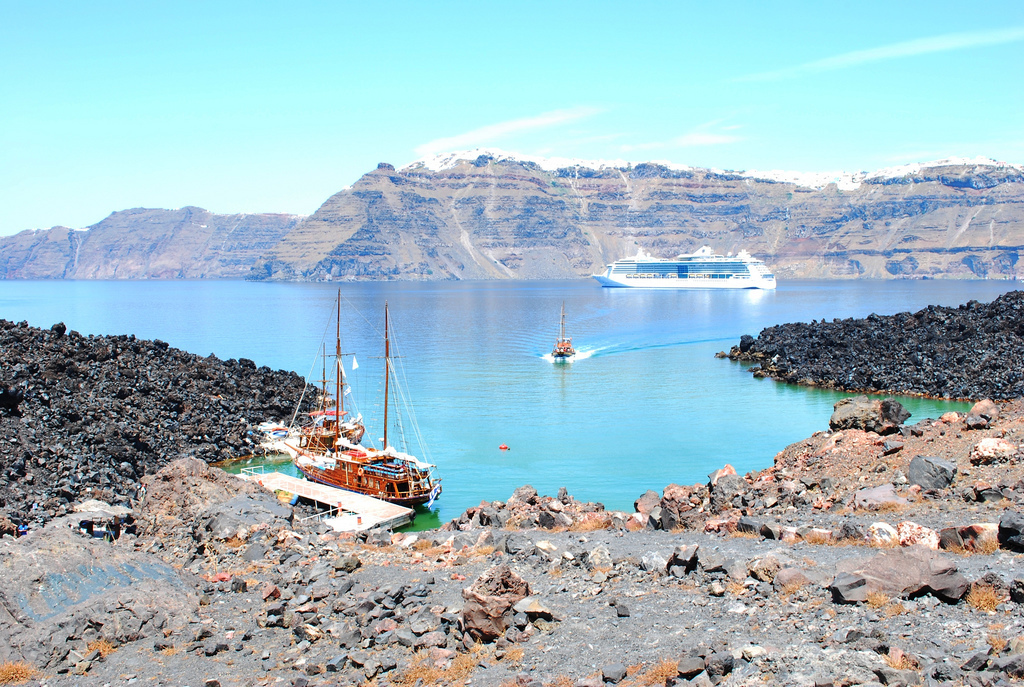 Arriving at Nea Kameni

Volcano and volcanic strata
The volcanic isles of Nea Kameni and Palea Kameni are definitely one of the most unusual features of Santorini. Solid black lava has created lunar landscapes on which visitors can walk, exploring the wild natural beauty that counts thousands of years in existence. Nea Kameni provides a unique opportunity for an experience like out of a documentary, such as walking up to the crater, amidst fissures emitting sulphur steam. It is these organic sulphur emissions that also form various hot springs on Nea Kameni that are actually very beneficial to the human organism. The most known are the ones found at the small cove of Ag. Nikolaos, and you can arrange a trip to explore the volcano and all its wonders with a Santorini sailing trip.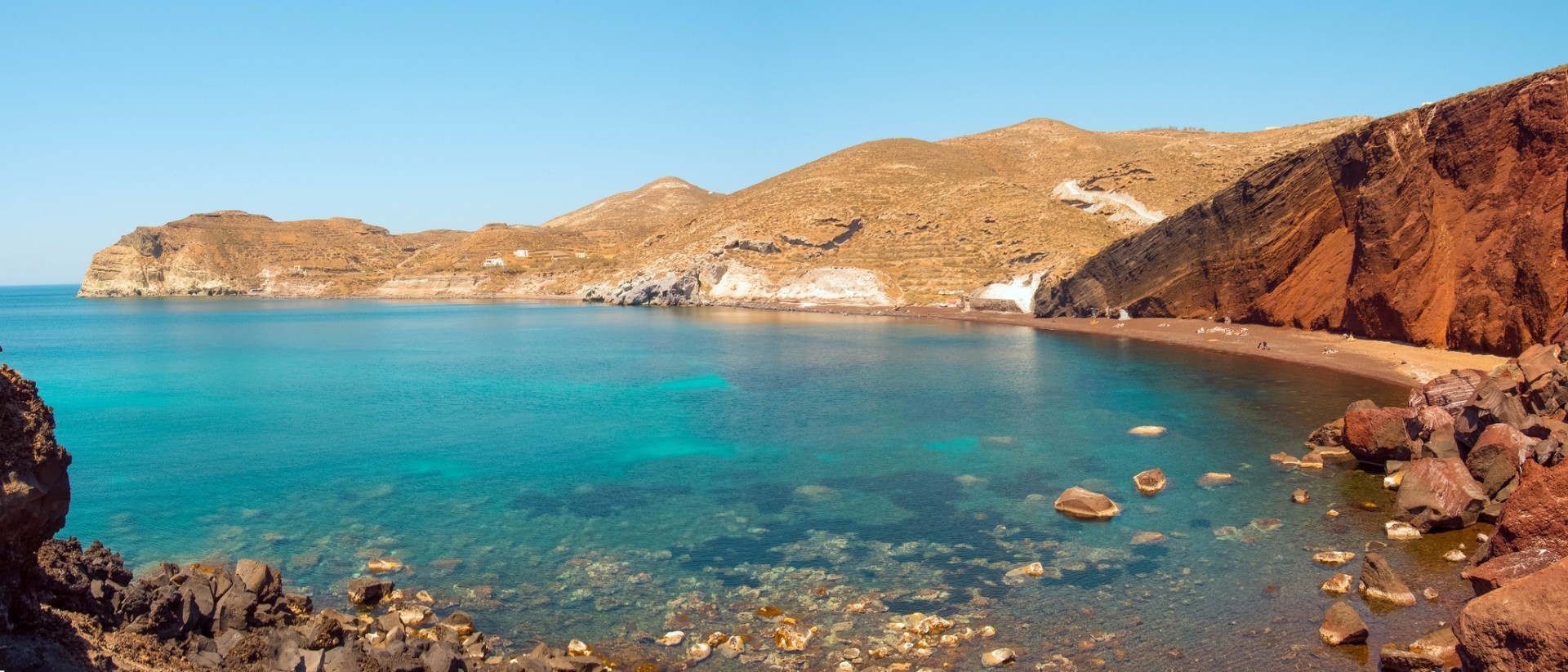 The famous Red beach

Colourful, tactile beaches
Another feature that owes its allurement to the volcanic history of Santorini, are the colourful beaches that grace the island's shores. Apart from the classic black rock sands that are evident on east side of the island, found all along the Perissa and Perivolos beaches, our island also boasts some incredible red and even white beaches. The Red beach is located about 20 minutes south of Fira town and it is made of pebbly sand that has a reddish hue brought about by the striking red, rocky backdrop that encompasses it. The White beach is similar to the Red beach in this way as it takes its name after the immaculate white rock landscape that surrounds the beach. Found on the southernmost area of Akrotiri, it is truly extraordinary but there are no facilities there so visitors should be prepared to bring water with them, plus any other items they may need during their visit. Finally, Vlichada beach is also a looker although not any one specific colour, the cliff back drop almost resembles boulder-like sand dunes, giving this beach a very unique appeal too. Read our previous blog post to find out more about Santorini beaches.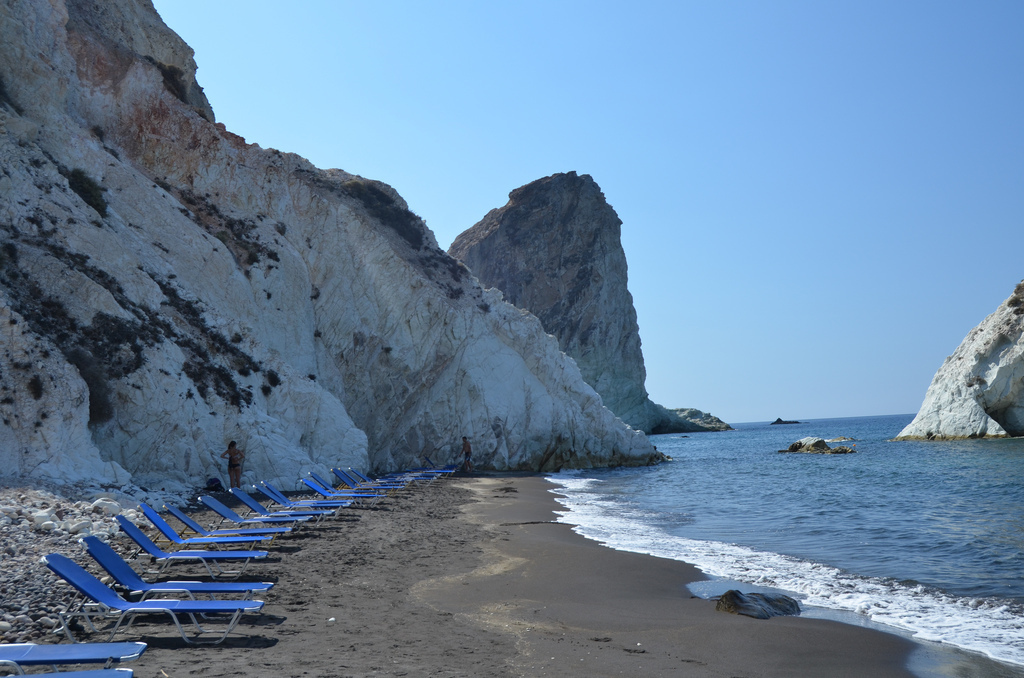 The White beach pictured above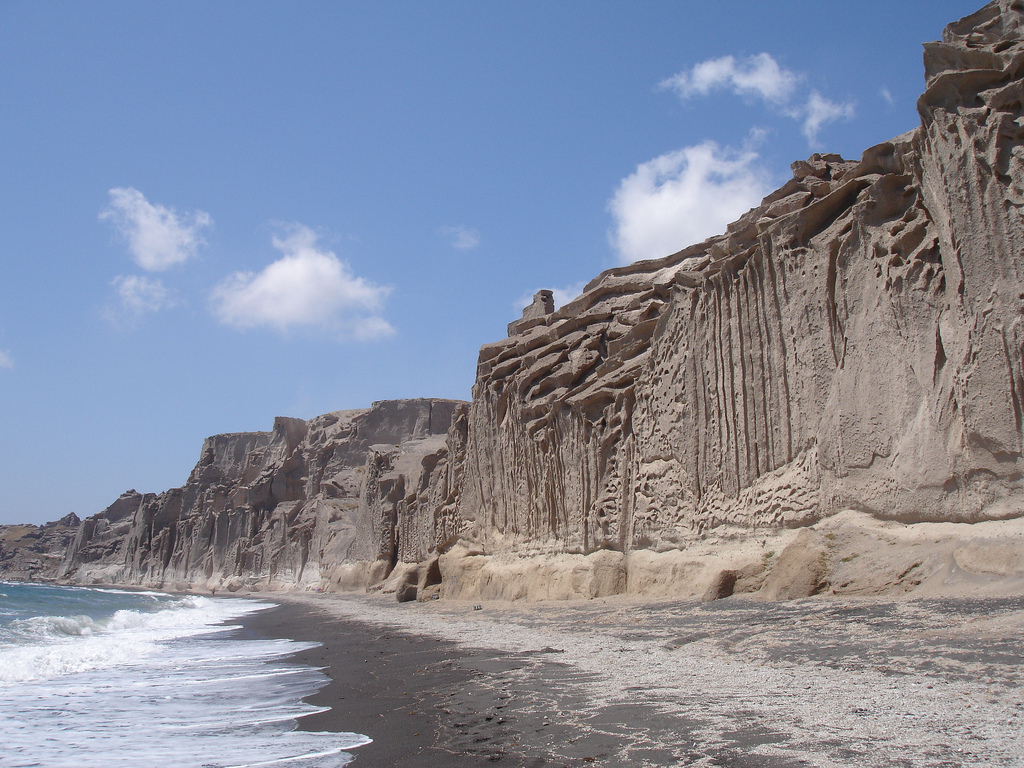 Vlichada beach pictured above

Skies like sunset masterpieces
Dusk is probably the most beautiful hour to find yourself in Santorini. The settlement of Oia has been praised time and time again for having the most beautiful sunset, for which hordes of tourists will convene on its cobblestone streets making it, at times, almost impossible to enjoy the moment. In reality, the sunset skies are a treat for everyone to experience, from many other locations of the island! In Fira, in Imerovigli, in Akrotiri and even in the more traditional village of Pyrgos, the sky is painted with truly astonishing colours that will leave no visitor unaffected, dumbfounded by nature's marvel. If a photograph is worth one thousand words, then the real life image should be worth ten thousand, as in most cases, photographs do not do the Santorinian sunset justice.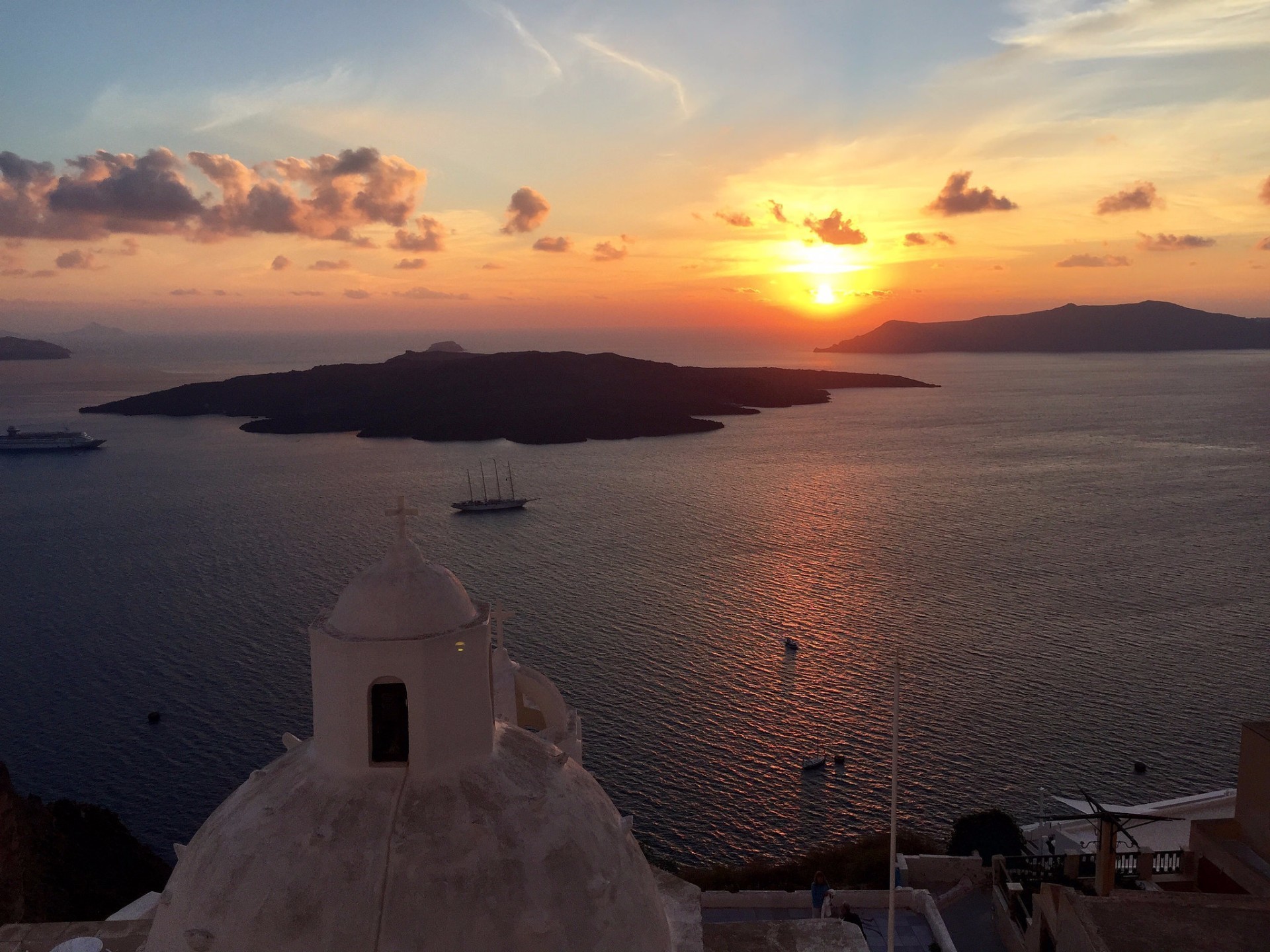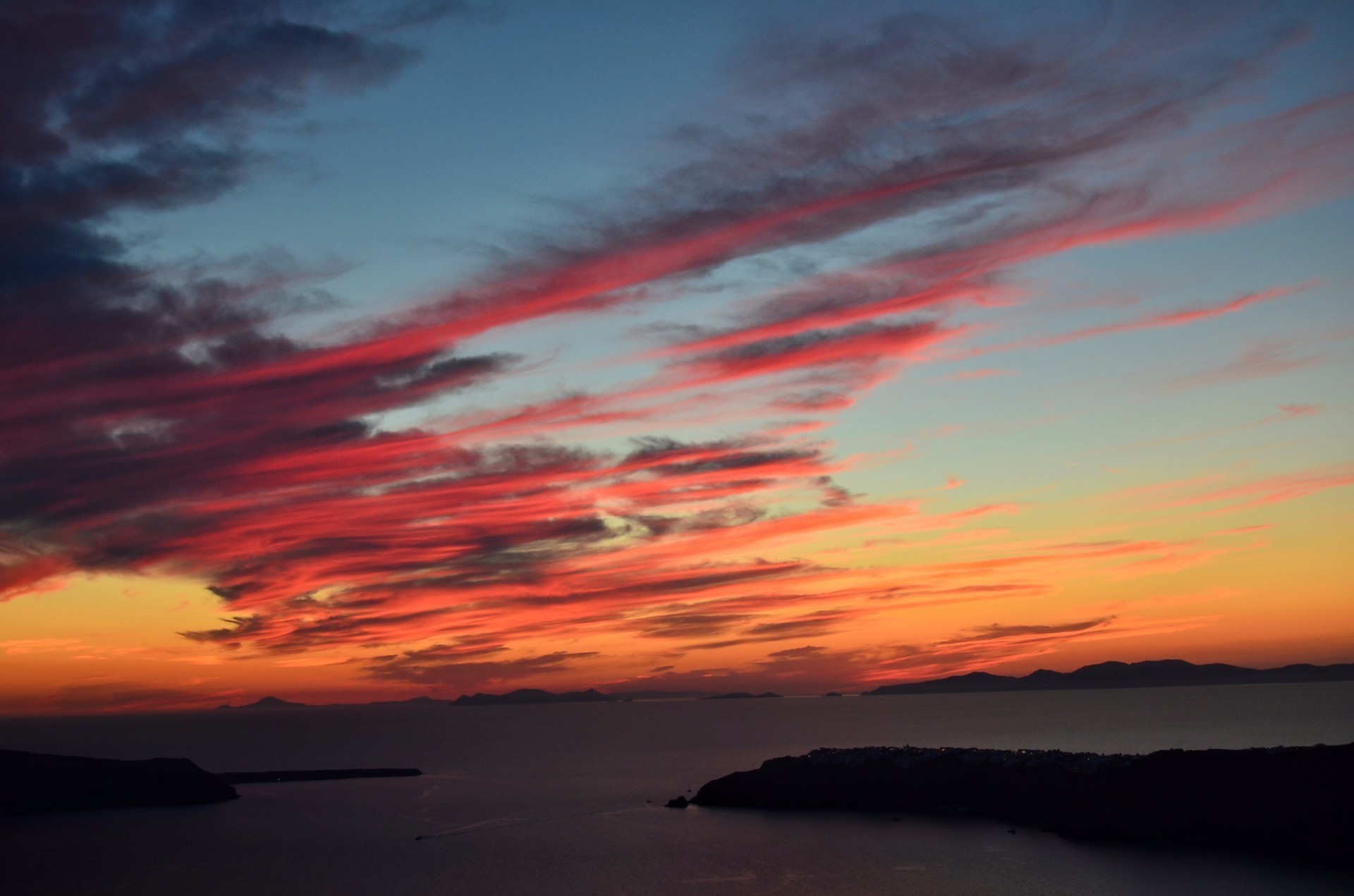 Book your Stay
best price guarantee