Blog
Blog
read all our news below
Things to do in Santorini for Couples
30 MAY 2022
The mesmerizing natural sceneries, stunning landmarks and iconic sunsets of Santorini have inspired Gods, poets and heroes to write odes to its infinite beauty, marking the island as one of the most romantic places on earth. No wonder it is a staple destination for couples and honeymooners looking for an idyllic holiday escape that oozes romance. Keep reading to find out some utterly romantic things to do in Santorini for couples that you and your loved one can indulge in, making the most of your vacation to this Cycladic paradise!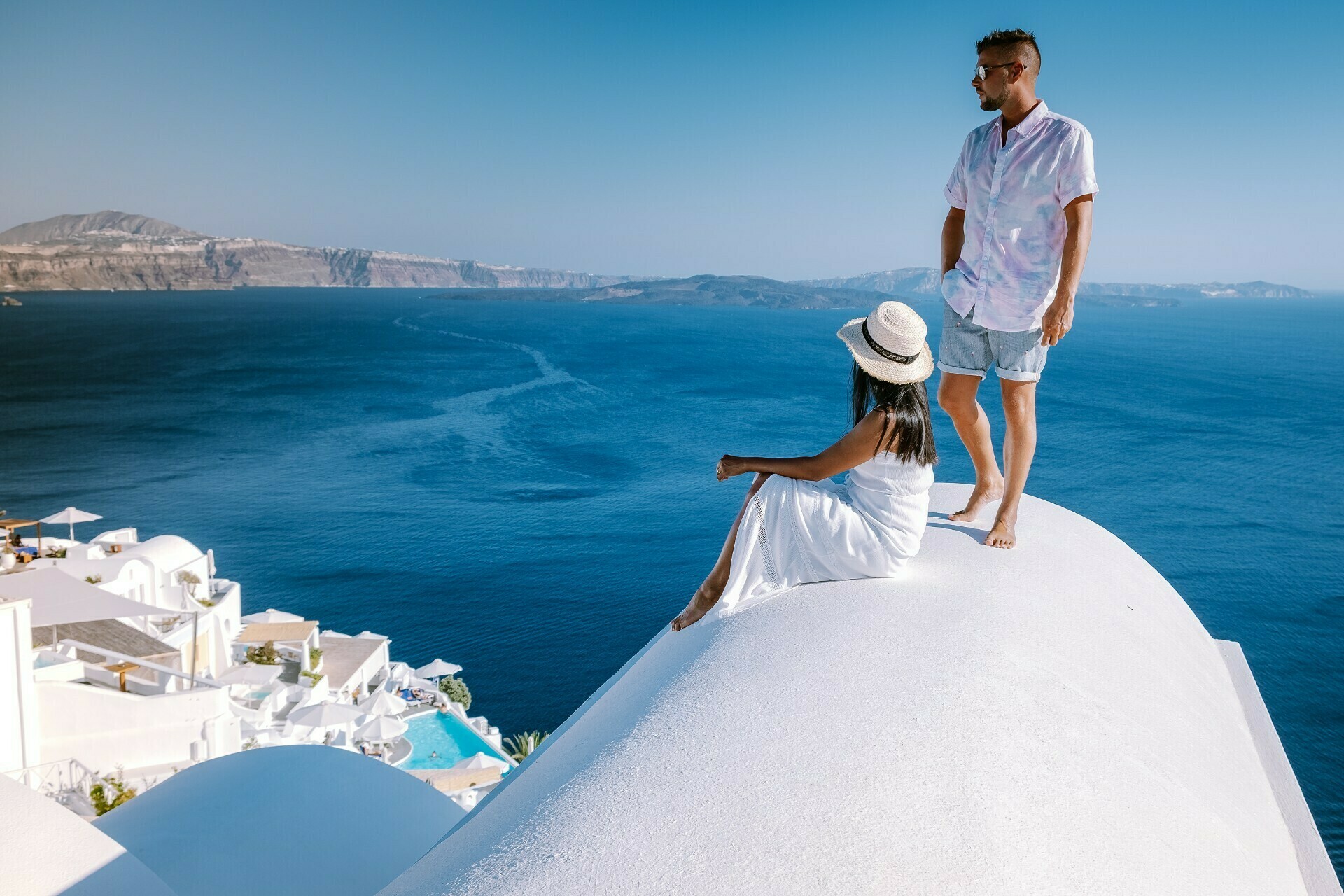 Wine Tasting
Greece has a centuries old tradition of wine production, and the Santorian vineyards are believed to be some of the oldest in the world. So a wine tasting experience with your other half is definitely at the top of our list on things to do in Santorini for couples. Take a tour around the wineries of Estate Argyros, Gaia, Vassaltis, and Venetsanos to savor the various unique wines of Santorini and learn more about the history behind them. Elevate this romantic expedition even more during the most magnificent hours, at sunset.
Sailing Cruise
Explore the island on a boat and embark on a cruise with your loved one for the experience of a lifetime. Sail away towards the sunset and reinvent romance over a fairytale setting of majestic sunset views as you pour Santorinian wine into your glasses and toast to your love. No matter your occasion, marriage proposal, wedding reception, anniversary, or even if you have no occasion at all, rest assured that love is being gloriously celebrated.

Swim at the Red Beach
Well red is indeed the color of love. So visiting the Red Beach together could not be missing from our list of things to do in Santorini for couples. Swimming over this grandiose, naturally red backdrop is guaranteed to get you and your partner in an amorous mood. Santorini's Red Beach is accessible by a short hike over some rocks, perfect for sunset watching at a prominent location at the end of your day.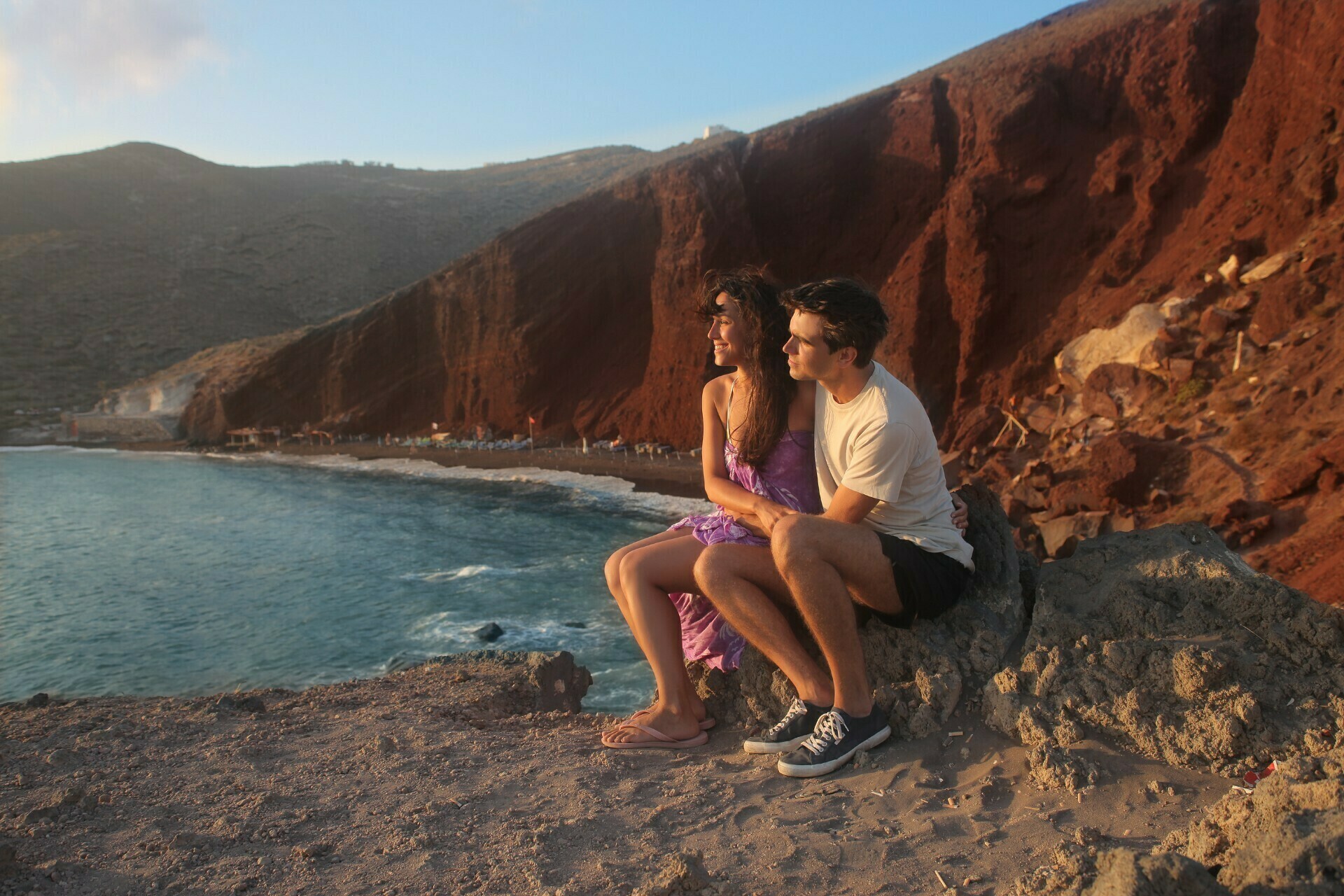 Black Beach Sunbathing
We are talking about Perissa Beach, largely known as the Black Beach of Santorini for its black and hot sand. Now it's the perfect time for you to show your manners by gallantly picking up and carrying your person across the hot sand to your towels so you may both soak in the warm Santorinian sun amplified by the black setting.
Explore Oia Town
Explore the more famed town of Santorini on the northern part of the island facing the Caldera. Walkaround the quaint alleys of the renowned Cycladic white-washed settlements hand in hand and lose yourselves to the infinite views of the deep blue Aegean Sea, the light-blue skies and the legendary volcano. We suggest some fine dining over those magical views at the various bars and restaurants to further enchant your senses.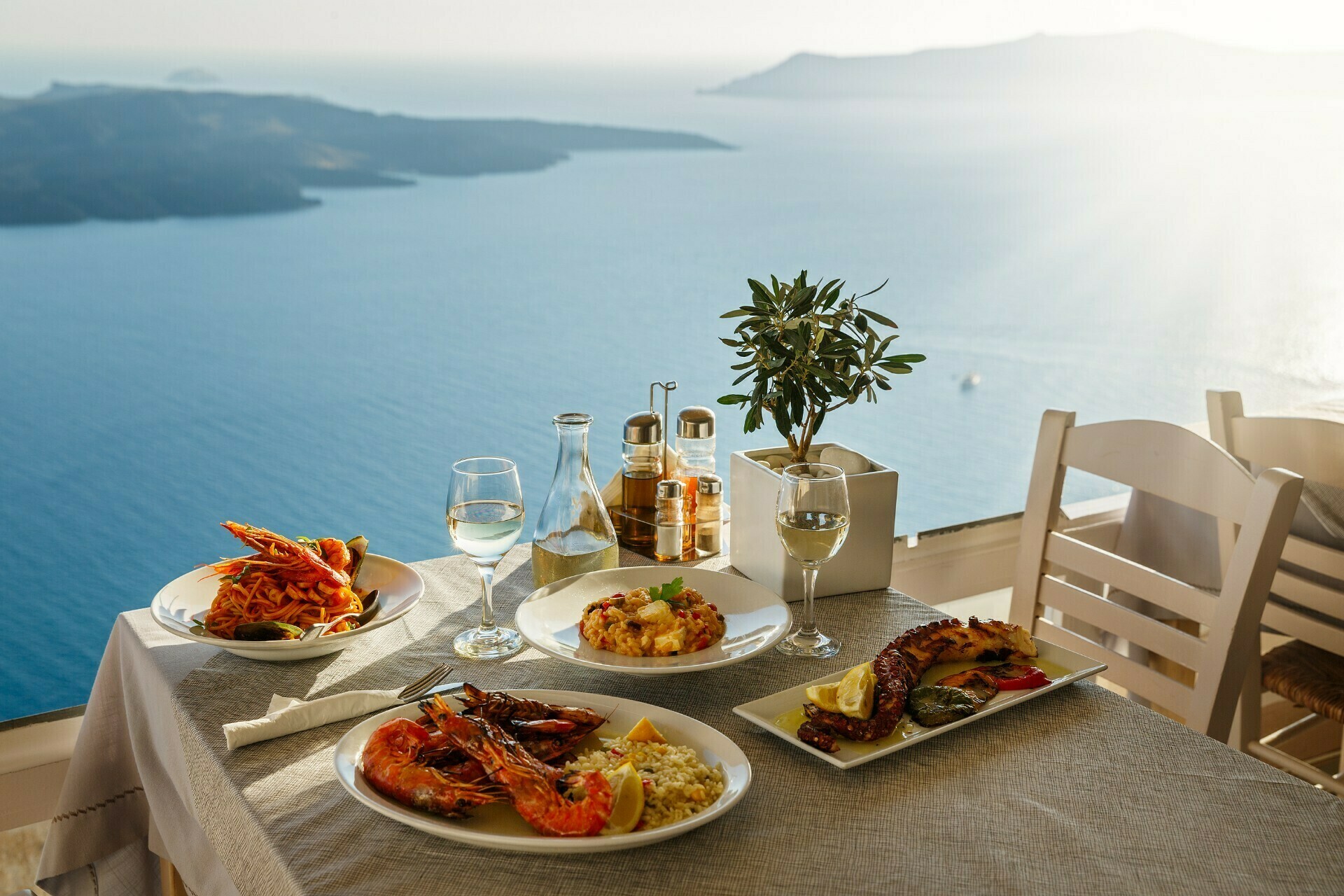 Shopping at Fira
Roam the hustling and bustling capital of Santorini and home of Kalisti Hotel and take on a shopping spree at the numerous shops and boutiques around the town. Renew your collection, get your friends some souvenirs, take home with you some of the local delicacies, but most importantly check if your tastes in everything still match.
Enjoy your Stay at Kalisti Hotel
Spend your day at your favorite Kalisti Hotel and enjoy an effortless island living, perfect for those lazy days you just want some time for yourselves. Wake up at your Private Jacuzzi Sea View Suite and experience our own interpretation of "Dolce Vite", or as we like to call "Suite Life". An oasis of leisure awaits you at our pool area, the largest one in Fira, along with wonderful gastronomical moments that will satisfy your every need throughout the day.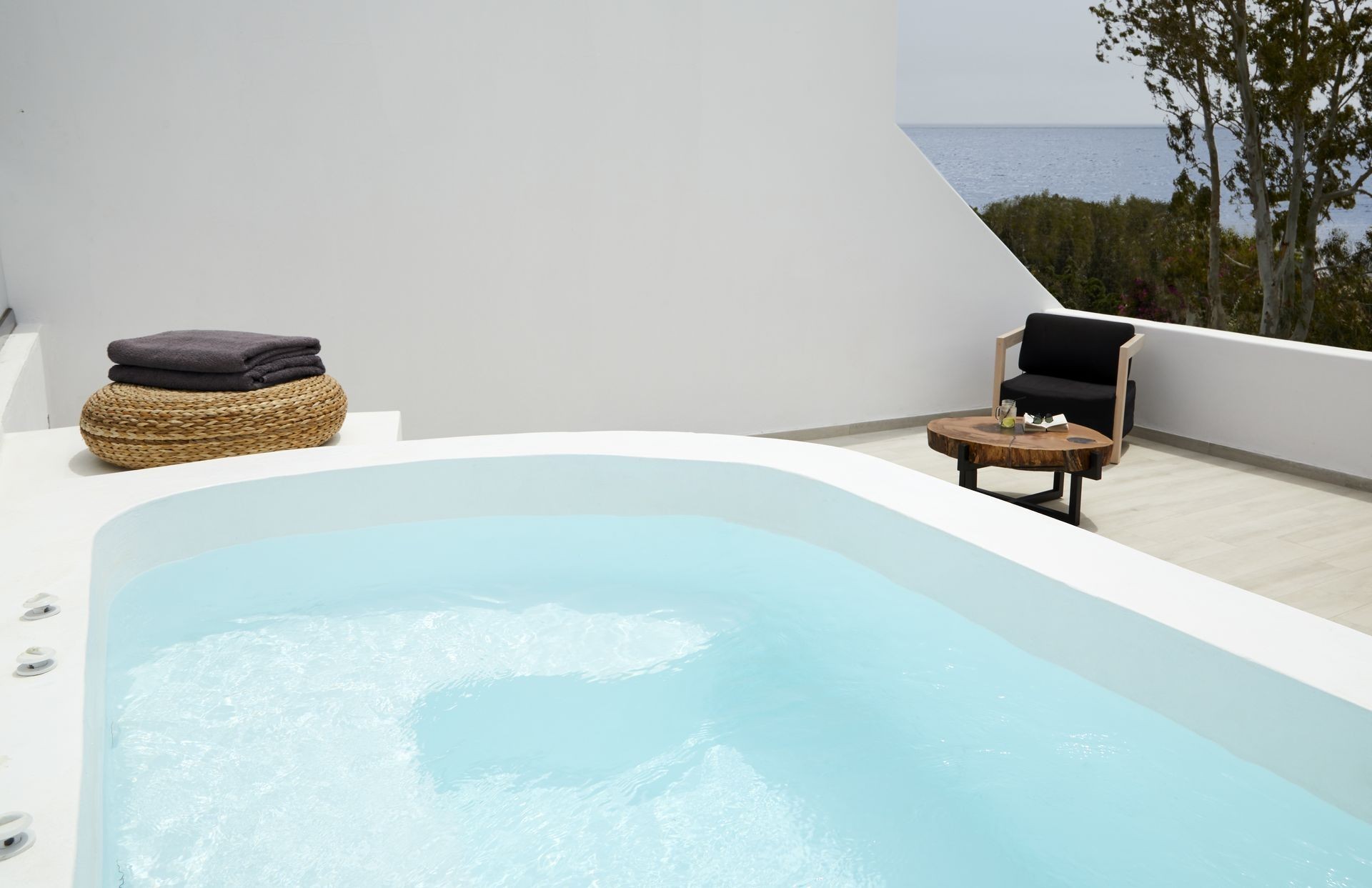 Plan your romantic getaway in Santorini today and consider these most romantic things to see, do, and experience during your stay for the best celebration of your life together.