Blog
Blog
read all our news below
Private Jacuzzi Suites - We are stepping up our game!
28 FEBRUARY 2019
Great news everybody! The already luxurious Suites at Kalisti Hotel just got a serious upgrade and really stepped up their game! While you were out, we've been keeping busy renovating and making sure you get the most out of your stay in Santorini, for an even more indulging experience!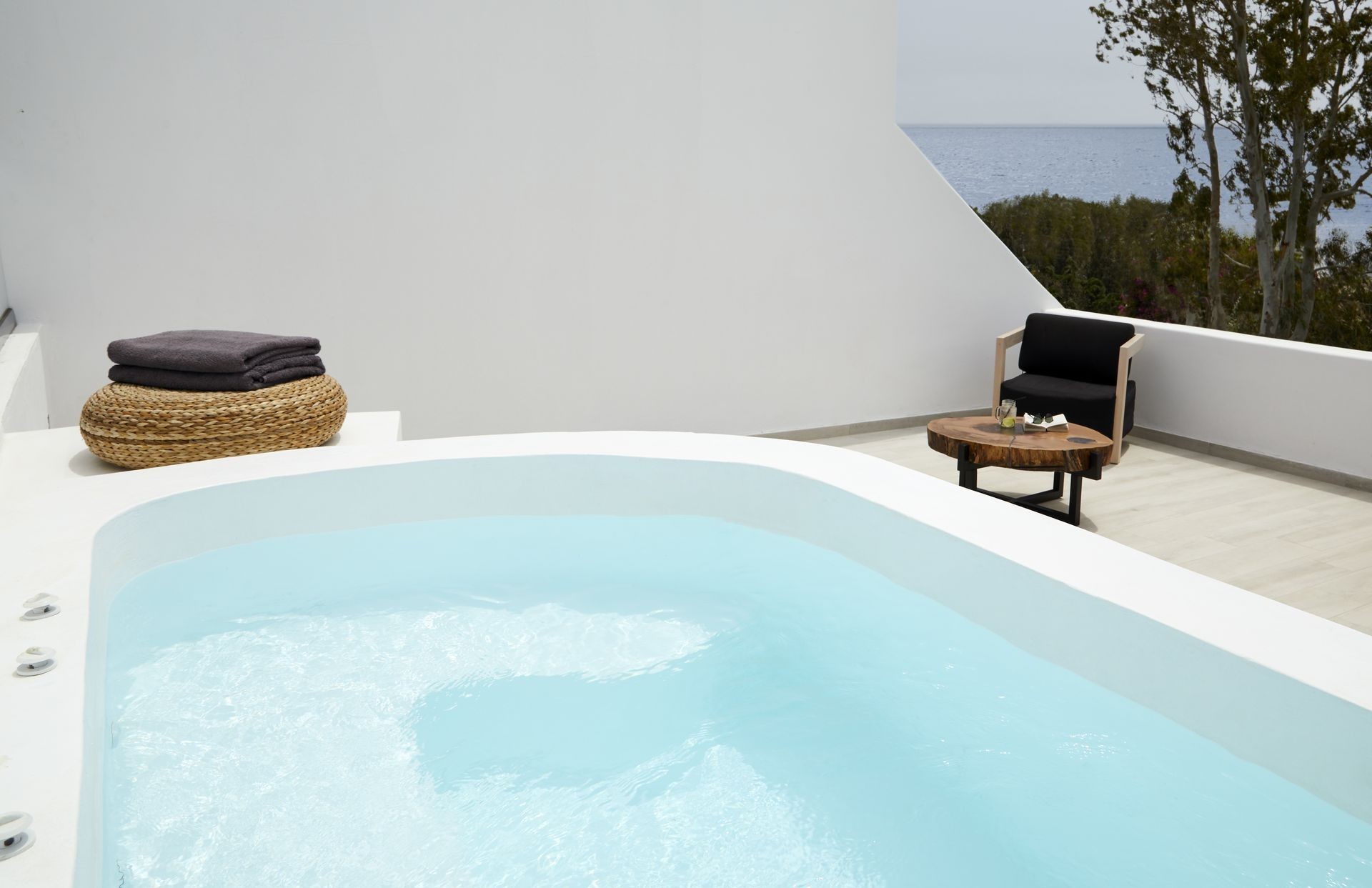 Our minimalistic, Cycladic architectural styled Suites now feature a private jacuzzi in their spacious and comfortable interiors, ensuring even more unforgettable, memorable and relaxing holidays for you. Now, there's no need exploring all the great beaches of Santorini as we are fully equipped to fulfill your every desire without even leaving the room.
In order to make you see exactly what we mean, let us draw you a picture. In a far far away land of mythical beauty, there is a place of breathtaking views and sun-kissed, whitewashed houses with traditional and modern design. The land is Santorini, the place is Fira and among these houses, the most beautiful building is Kalisti Hotel and Suites.
Inside this magical establishment, imagine that there resides you, a King or Queen in your Private Jacuzzi of a throne enjoying the spectacular views of your kingdom and your scepter being your favorite cocktail. There "must be a reason why you're king of your castle", and this is probably the one. To relish the feeling of being waited on, to experience the luxury of not doing anything. To regenerate. To rise from your ashes, relax, refresh, renew and get ready to take over the world.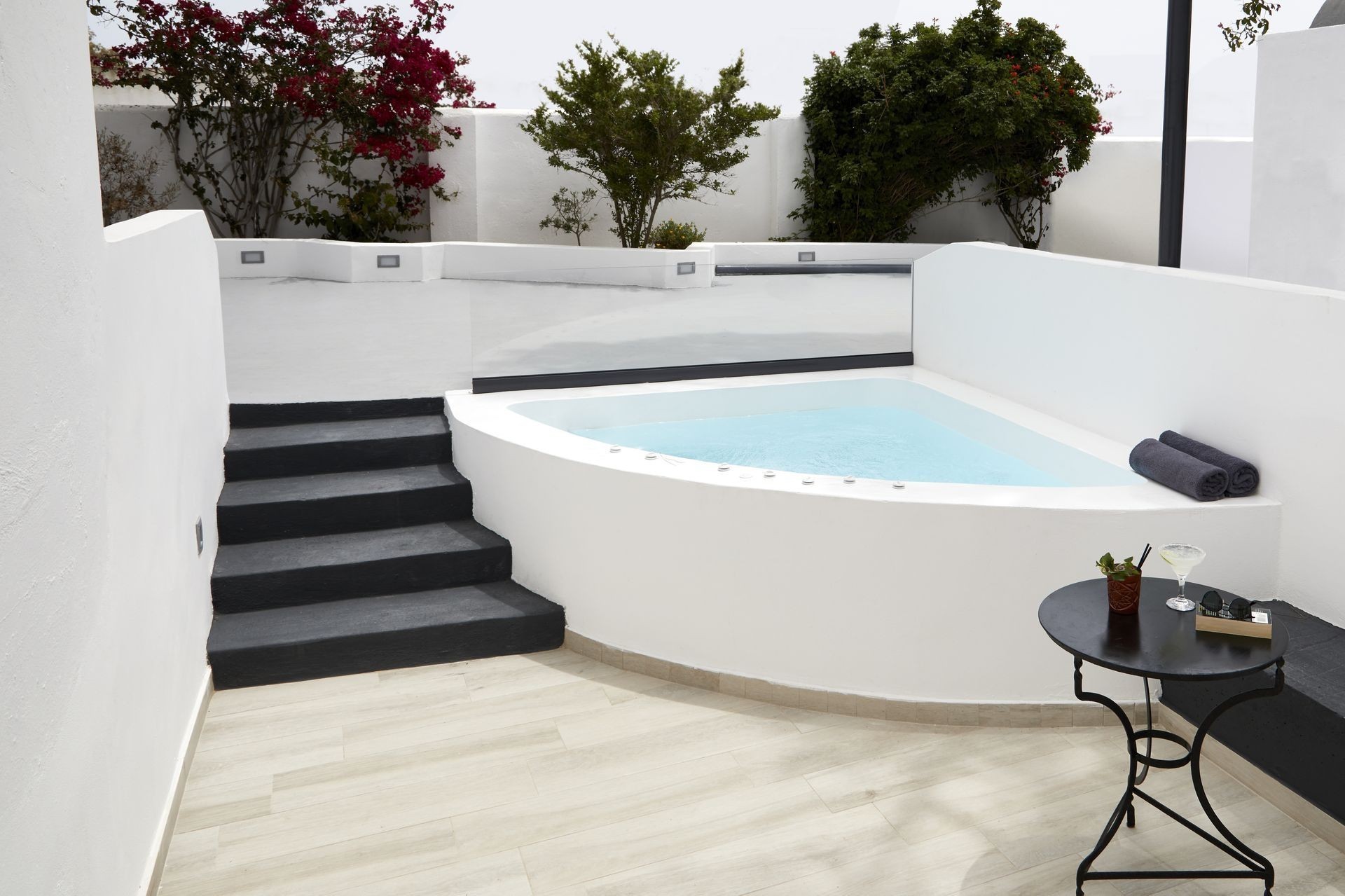 Hang on to that thought for about 30''. That should be enough. Now, this is how you make that picture come alive; you book your own Santorini Private Jacuzzi Suite choosing between Aegean Sea or the beautiful garden views right here! There must be a few things a jacuzzi won't cure, but we really don't know any of them. Enough said, Jets: On, Stress: Off!