Blog
Blog
read all our news below
What does Kalisti mean? Inspiration behind our name
21 JUNE 2022
Allow us to introduce ourselves. Kalisti Hotel is a boutique hotel in the beating heart of the glorious capital of Santorini, Fira. Our mission is to enhance your stay experience at a pool-side oasis of leisure, elegance and tranquility at our casually luxurious, and newly renovated rooms and suites that create a Cycladic chic environment.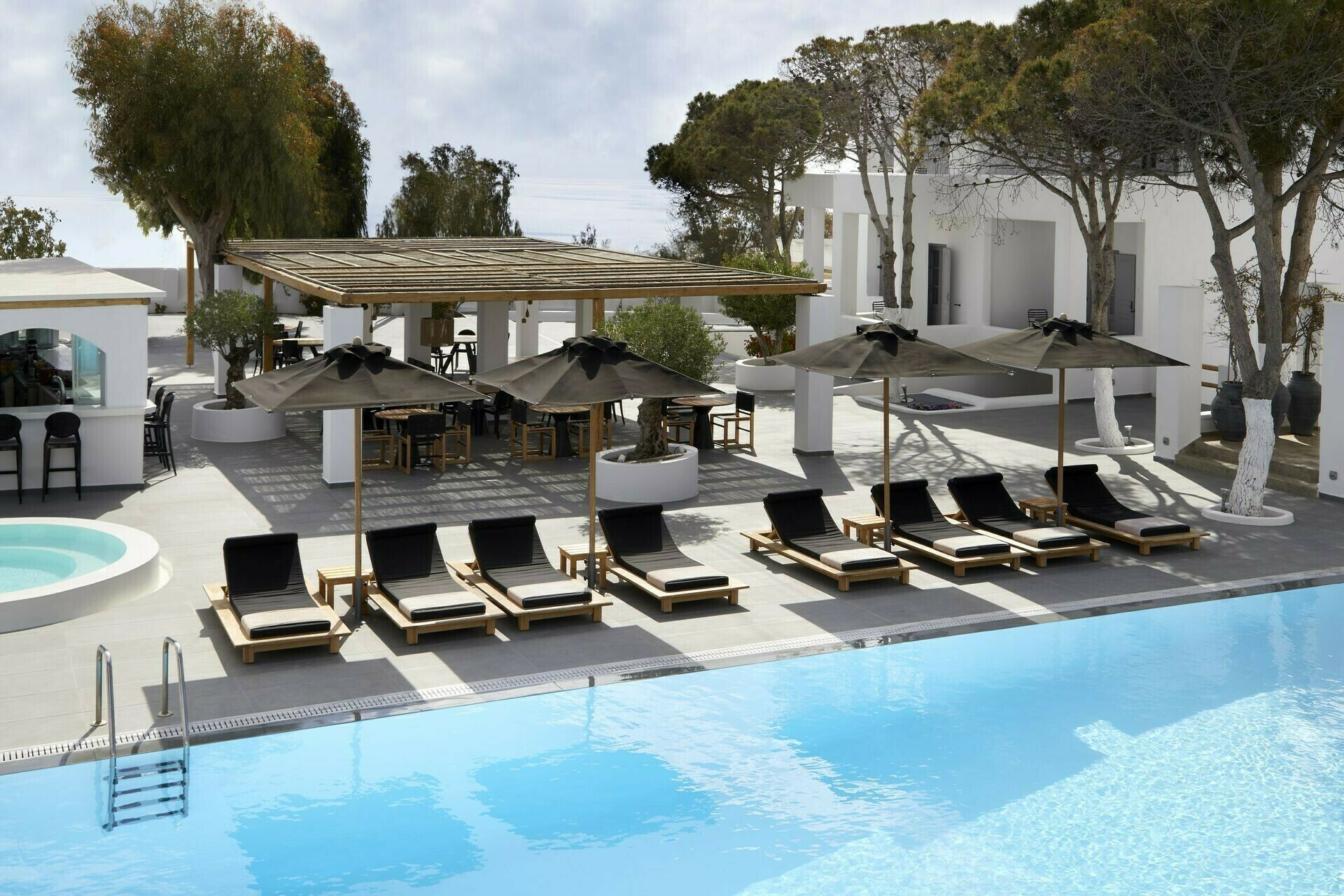 The inspiration behind our name comes from the Greek Goddess Kalliste (Calliste), which was a sea-nymph of the Aegean island of Kalliste, that is now known as Santorini. According to Greek mythology Kalliste' father was the sea-god Triton, who presented her to the Argonaut Euphemos as a clod of earth and, when it was cast overboard, transformed into the island of Kalliste.
In Greek Kalisti (Kallisti) comes from the Greek word 'kallos' which means beauty, and thus it translates as the prettiest and most fair of all. It would be only fitting to incorporate that meaning into every aspect of our hospitality like interior design styling, accommodating facilities, levels of service and all the rest.
Our aim at Kalisti Hotel is to provide the highest hospitality standards for the most beautiful and sublime stay experience that lives up to our name. It is said that beauty lies in the eye of the beholder, therefore our approach to hospitality is to deliver upscale services from your point of view. Making you feel like a Greek Goddess/God is an integral part of our core philosophy.
The Cyclades are considered a quintessential element of Greece, where the most enchanting part of Greece's true beauty can be witnessed. Abiding to that fact, the stunning Cycladic vibes are dominant throughout our property and facilities, wrapped up in contemporary ambiance for effortless island living close to the divine.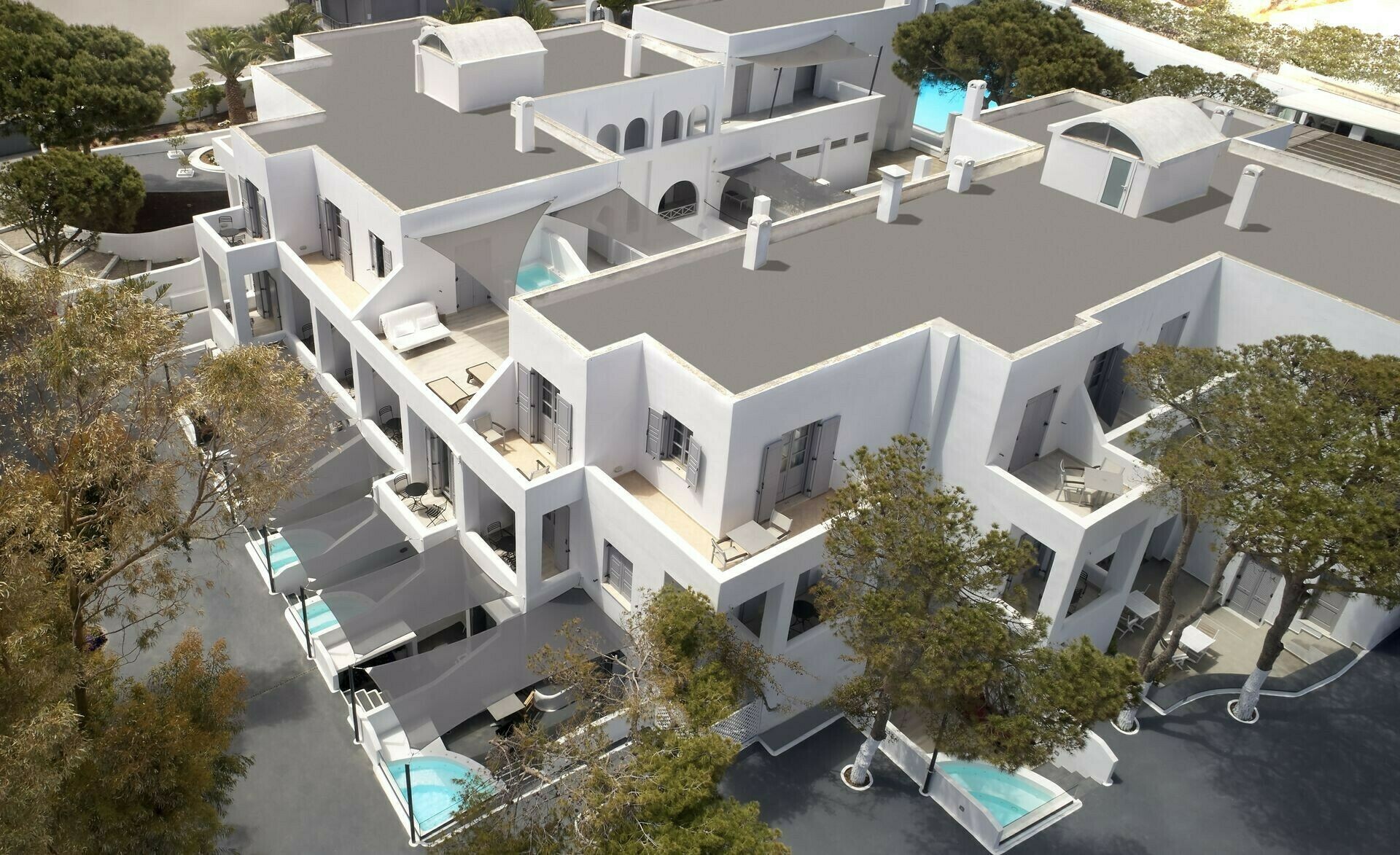 A beautiful body is nothing without a beautiful soul, that is why our team is dedicated to come forward with the true meaning of Greek hospitality. Authenticity, willingness and warm smiles are always part of our day-to-day and the breathing spirit behind our service.
A beautiful mind completes our wholesome belief system, as we focus our efforts in providing accommodation that soothes the spirit, offering peace of mind and serenity. Our Private Jacuzzi Suites are designed to ensure unforgettable and memorable relaxing moments with your companion, putting your mind at ease and in the arms of your beloved one.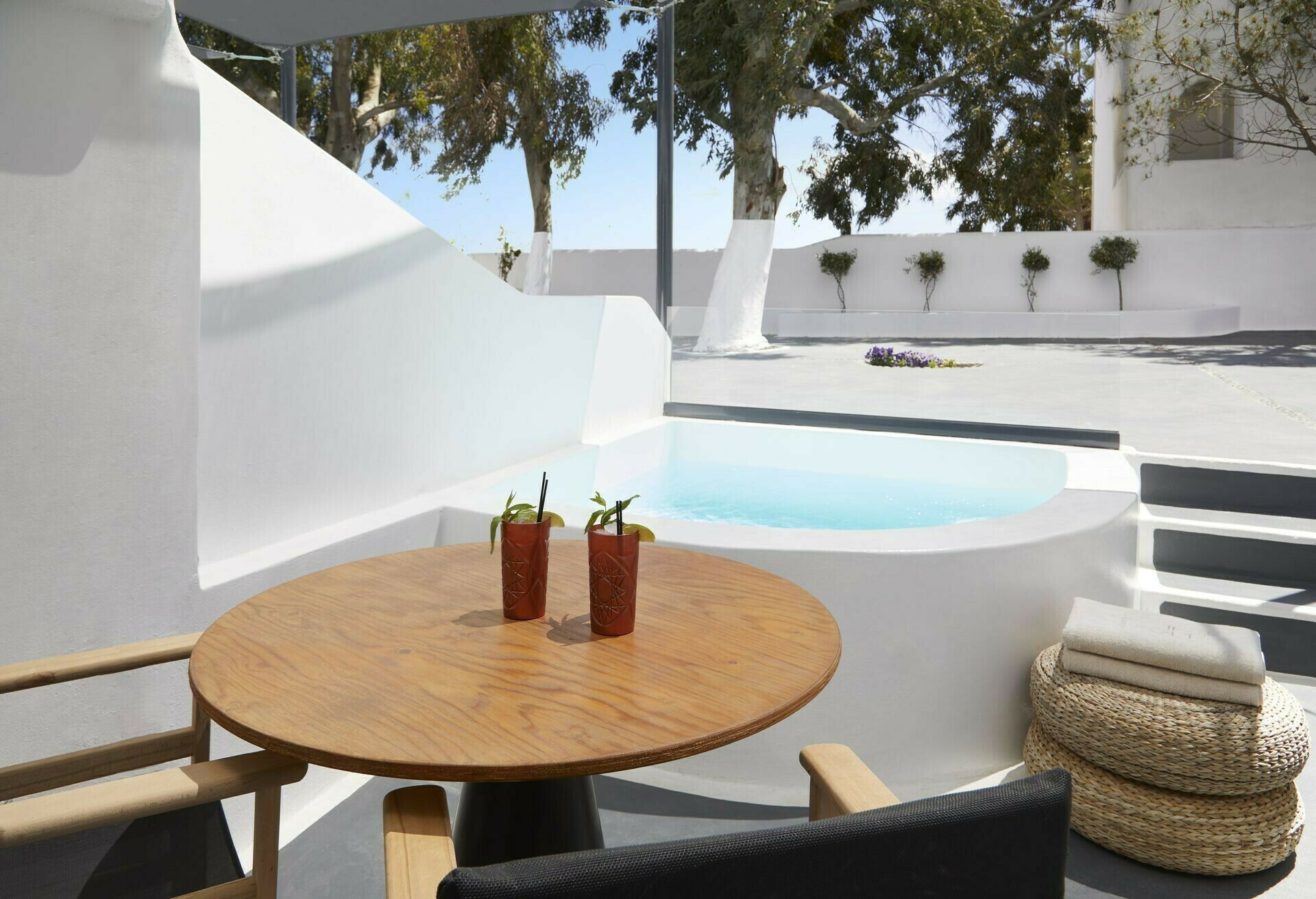 You can always be your kind of beautiful, but our kind of beautiful is here to bring you the most beautiful holidays at Santorini. Looking forward to welcoming and inspiring you!