Blog
Blog
read all our news below
Spots for the best Santorini sunset views
30 NOVEMBER 2022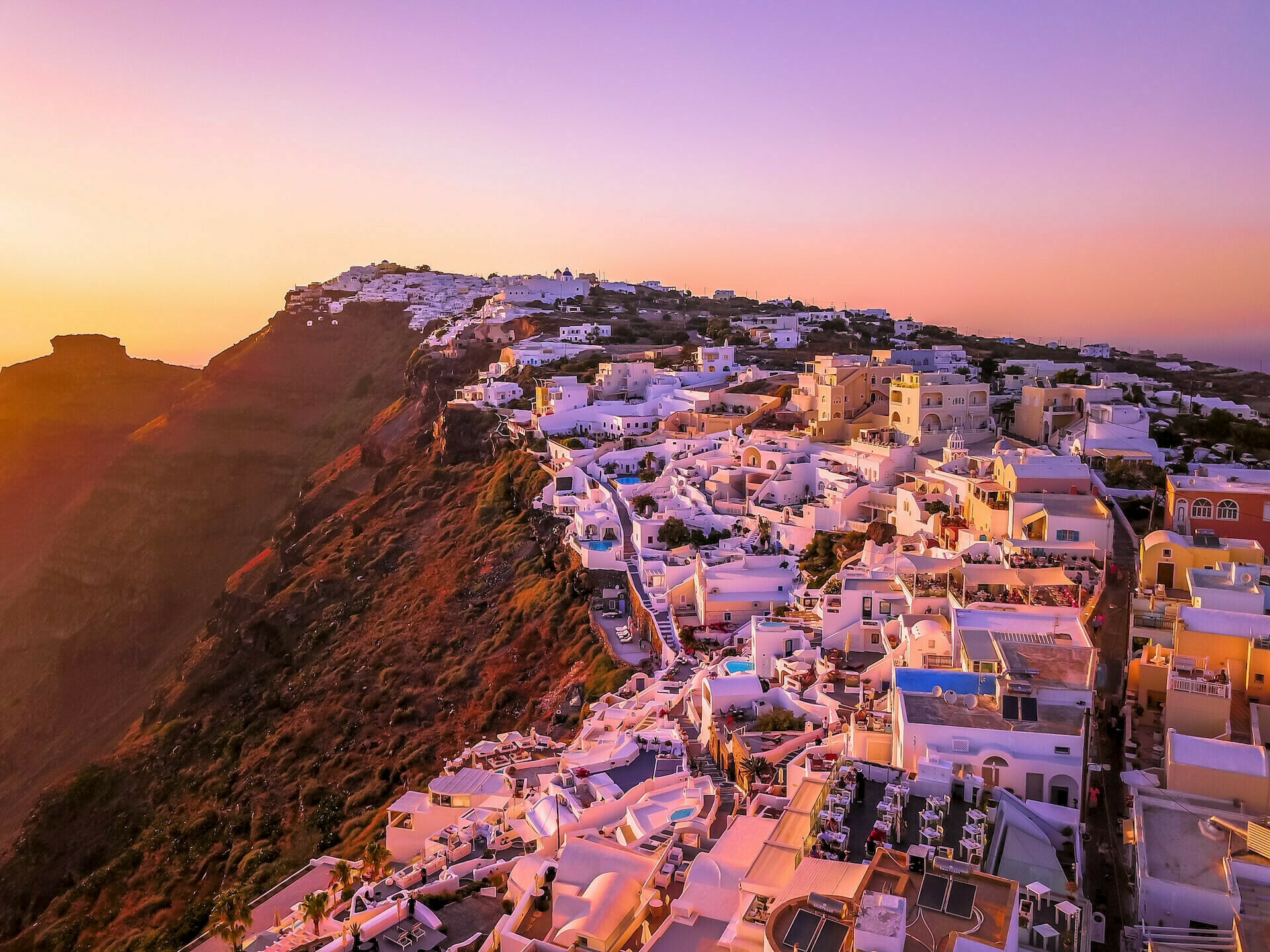 Whether watched shoulder to shoulder at the Oia Castle, from the comfort zone of your luxury Kalisti Hotel Suite or from the deck of your romantic sunset cruise, Santorini sunset views are world-class famed for a reason: they are absolutely stunning!
Santorini sunset views are a truly magical sight to see. The west side of the island always has a breathtaking perspective and the colors are absolutely legendary. The island generously offers a fair amount of vantage points in which to marvel at this evening ritual. Keep reading on to know all about the best Santorini sunset views and feed your travel lust to the fullest.
Oia
This is definitely the most popular sundown-gazing spot on the island for those postcard-perfect Santoni sunset views, braving the busy village streets and alleys. A prime location for the best sunset views is the castle of Oia overlooking the iconic blue-domed churches stretching ahead blending in marvelous hues of orange and pink.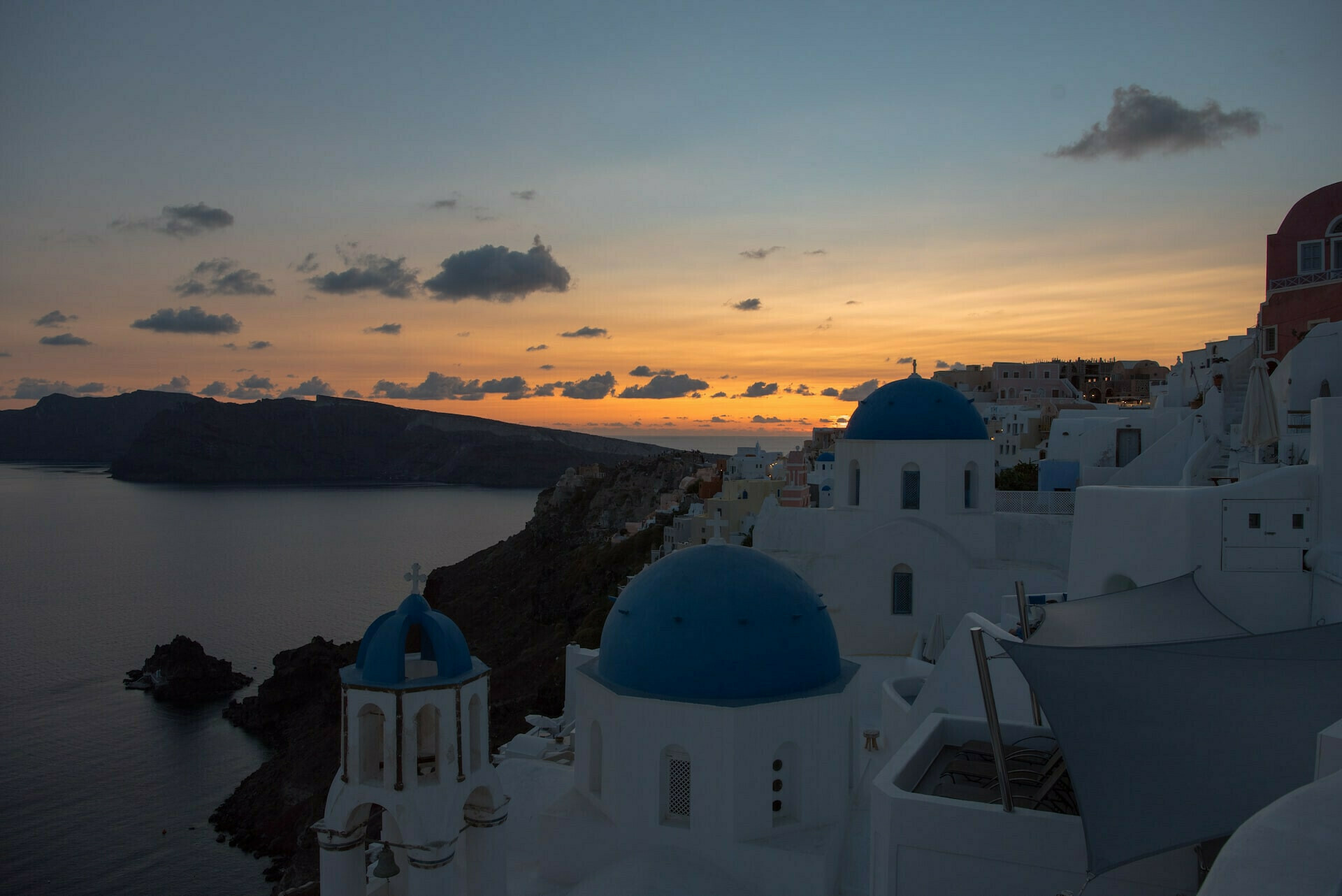 Lighthouse
The lighthouse is located on the southernmost point of the crescent-shaped island of Santorini's west coast. At sunset, its distinctive shape forms a striking silhouette, and the surrounding scenery is mesmerizing enough to lure a sizable number of visitors each evening.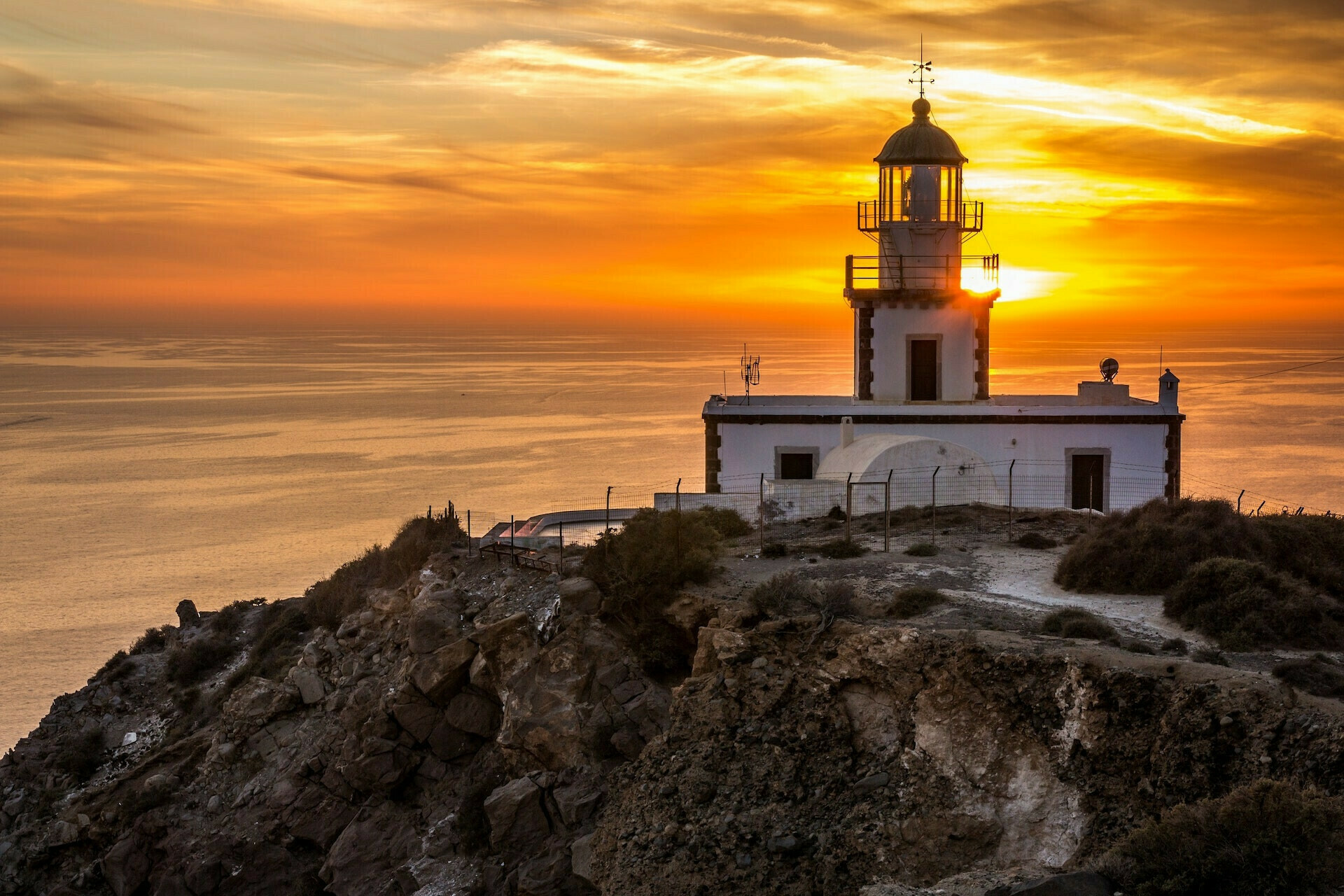 Sailing Trip
You can choose from a plethora of evening cruises to see the stunning Santorini sunset views from the sea for a 360-degree experience. Sailing Trips are preferable for greater privacy and for enjoying views away from the crowds. Sailing to Thirassia will allow you to see the settlement of Imerovigli and the beautiful Skaros rock formation, which towers majestically over the Caldera Cliff. This spot, arguably by a few, holds the reins as the one of the best Santorini sunset views the island offers.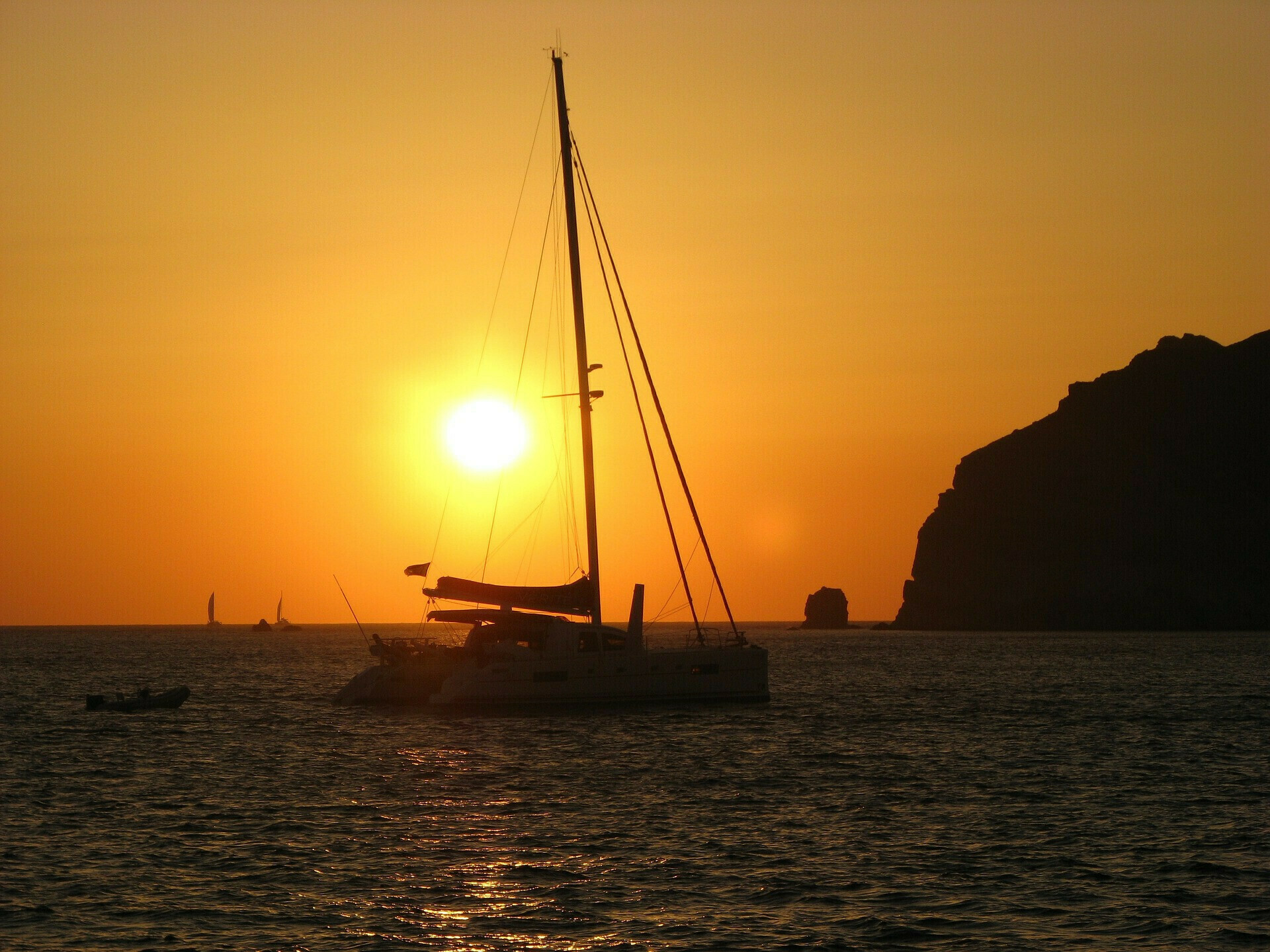 Fira
A well-liked spot dubbed by many as featuring some of the best Santorini sunset views, is the short promenade that runs along the cliff's edge in the southern part of central Fira, close to the Cathedral. One of the many, extremely popular cliff-clinging bars or restaurants is a great place to unwind with a drink or some food.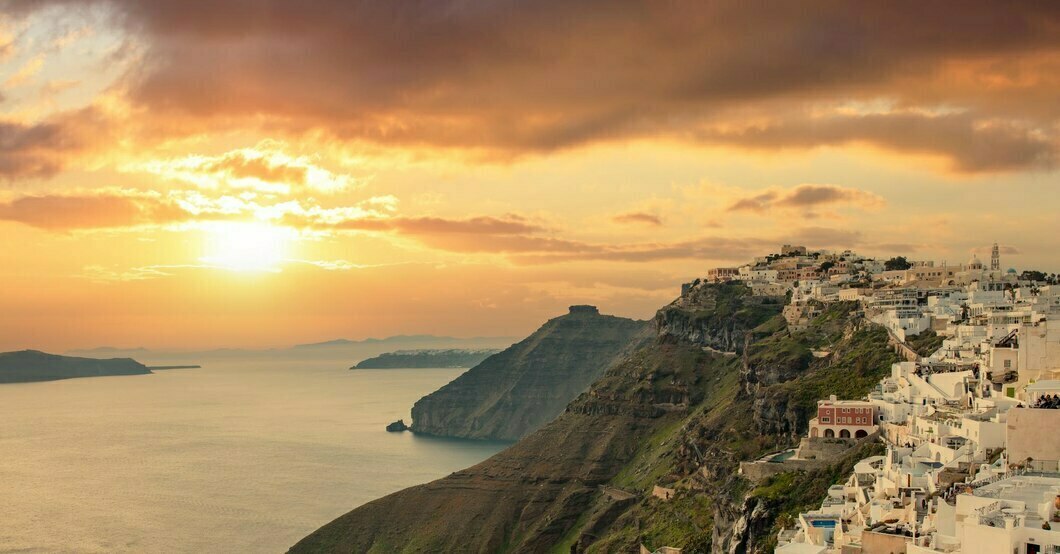 Kalisti Hotel
Fira is also the proud hometown of Kalisti Hotel. Sprawl in the comfort of your luxury suite and bask at the mellow sunlight extending its last goodbyes for the day. Appreciate the warmth of the Mediterranean sun drenching your face and soul, as you revel in the sumptuous lifestyle of our Cycladic-vibed facilities and high-end service, for the most restful and savory sunset experience.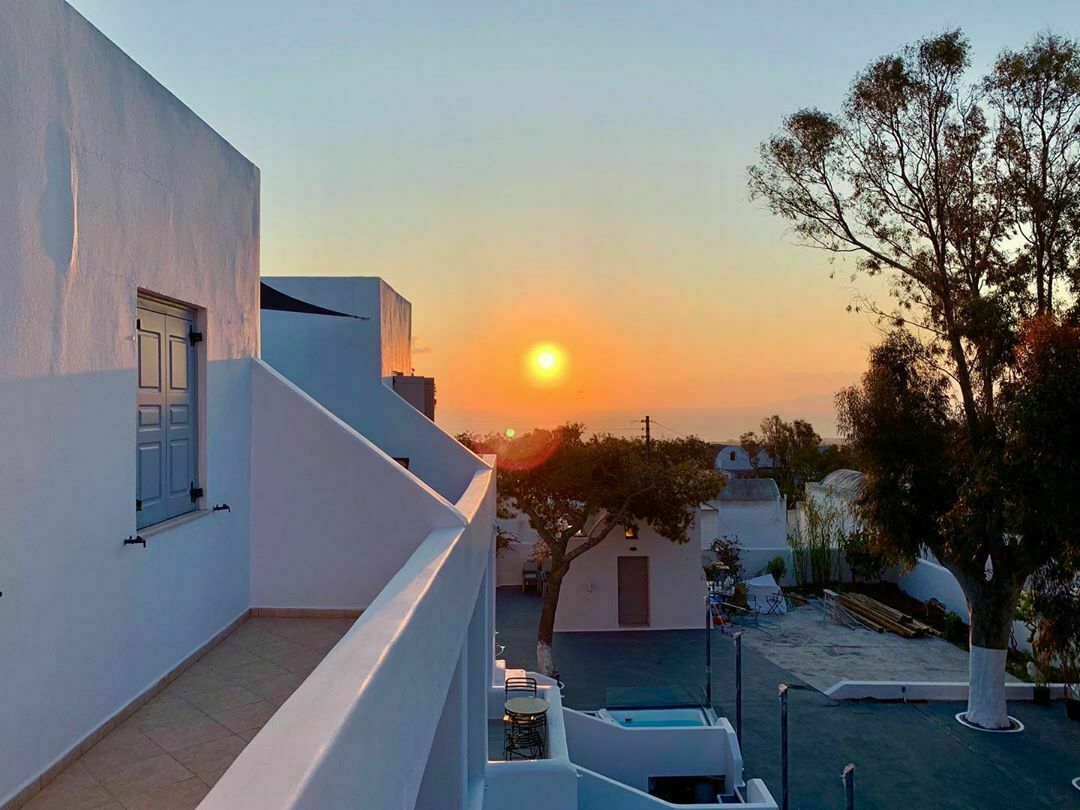 Photo credits: @livelifelearning - Instagram