Blog
Blog
read all our news below
48 Hours in Santorini
3 MARCH 2022
Day 1:

Morning: Start your day with coffee and breakfast at Kalisti's poolside restaurant facing the largest pool in Fira. Then take a 24' drive from Fira town and prepare to be amazed by the magnificent world class attraction of the notorious Black Beach (Perivolos) full of tiny black little pebbles that are almost as fine as sand.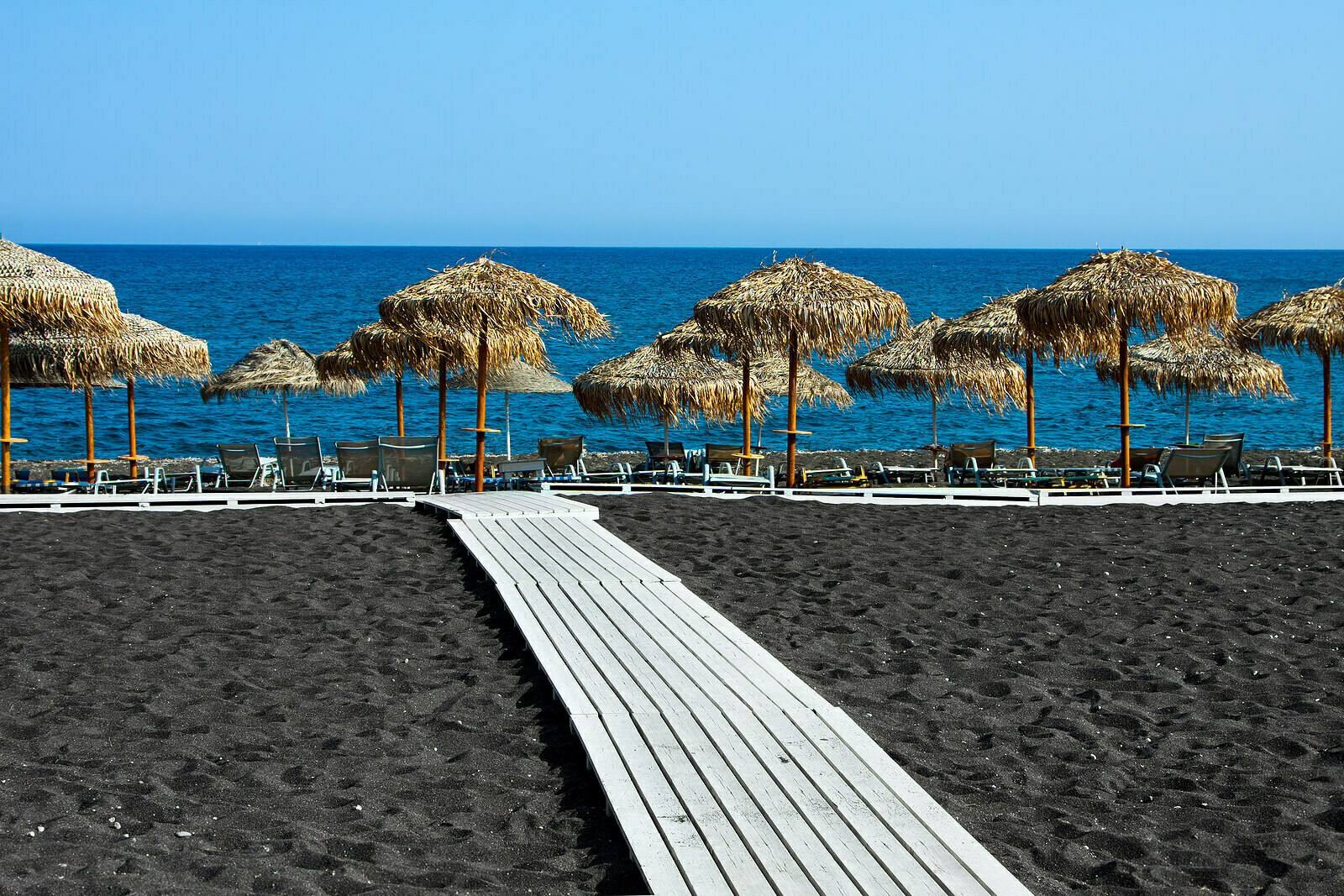 Lunch: Since you are already at the beach, opt for one of the seaside taverns and introduce yourself to the wonders of Santorinian gastronomy with a light lunch. Fish, livestock, and an array of special agricultural products like tomatoes, capers, fava beans, white aubergines, small zucchini, anchovies, cucumbers are part of our traditional cuisine. And when you want to upscale it with luxury, gourmet restaurants, just imagine the mouthwatering combinations.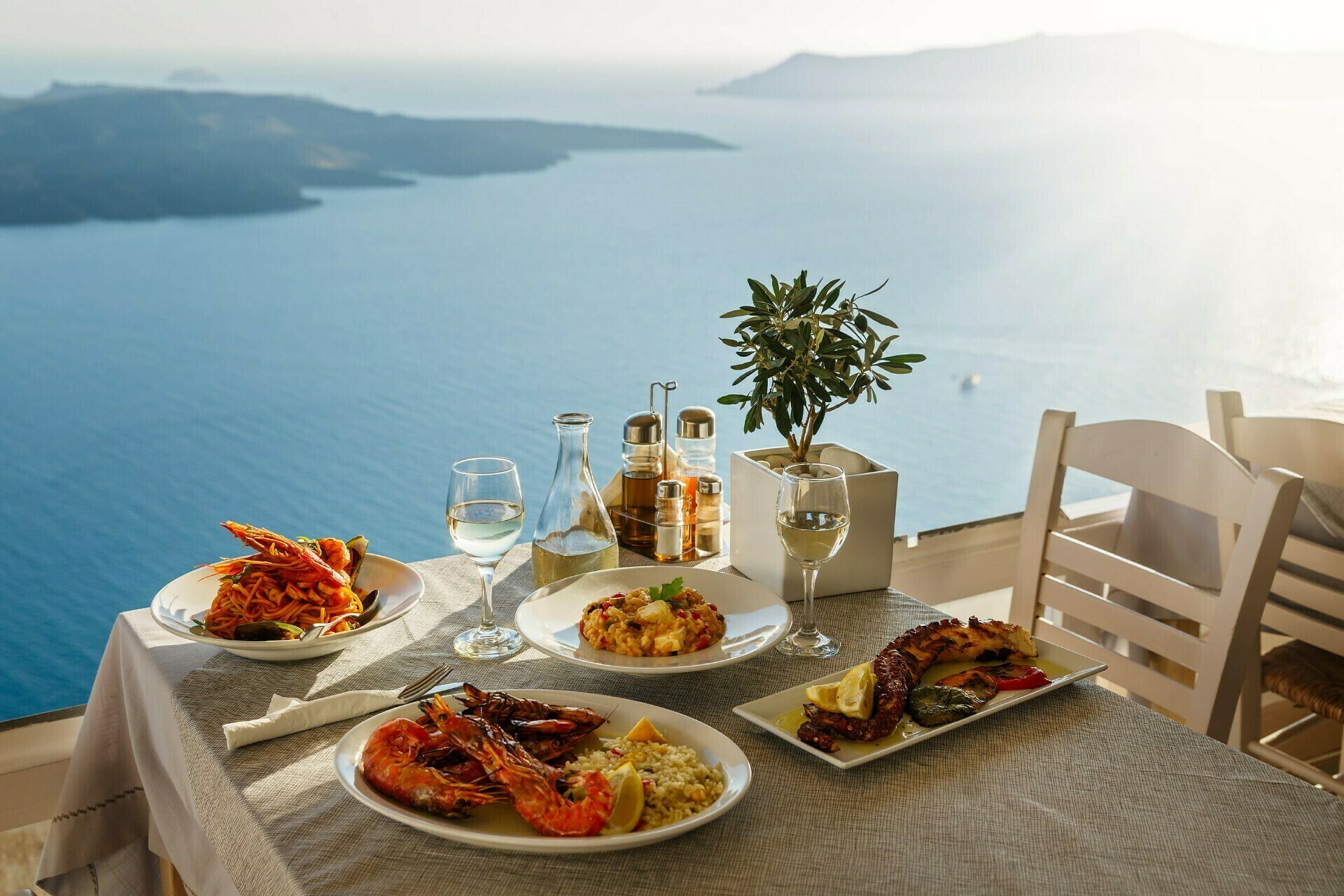 Afternoon: Explore your wine tasting options, as the most notorious gastronomical feature of Santorini, since ancient times, is its wine. The land is filled with wineries and vineyards making labels from the indegenous varieties of Athiri, Aidini and Assyrtiko and Mandelaria, as well as a unique sweet dessert wine, inspired by Italian nuances called Vinsanto/Visanto.

Sunset: The time you've been waiting for has finally come, the million dollar sunset view is upon you. Head over to Oia to get a glimpse of the sun dipping into the sea and enjoy romantic moments together by walking around the town.

You can also indulge in a delectable dinner at a sunset view restaurant, on a sailing tour around the island, before retreating to the comfort of your own private pool suite in Santorini.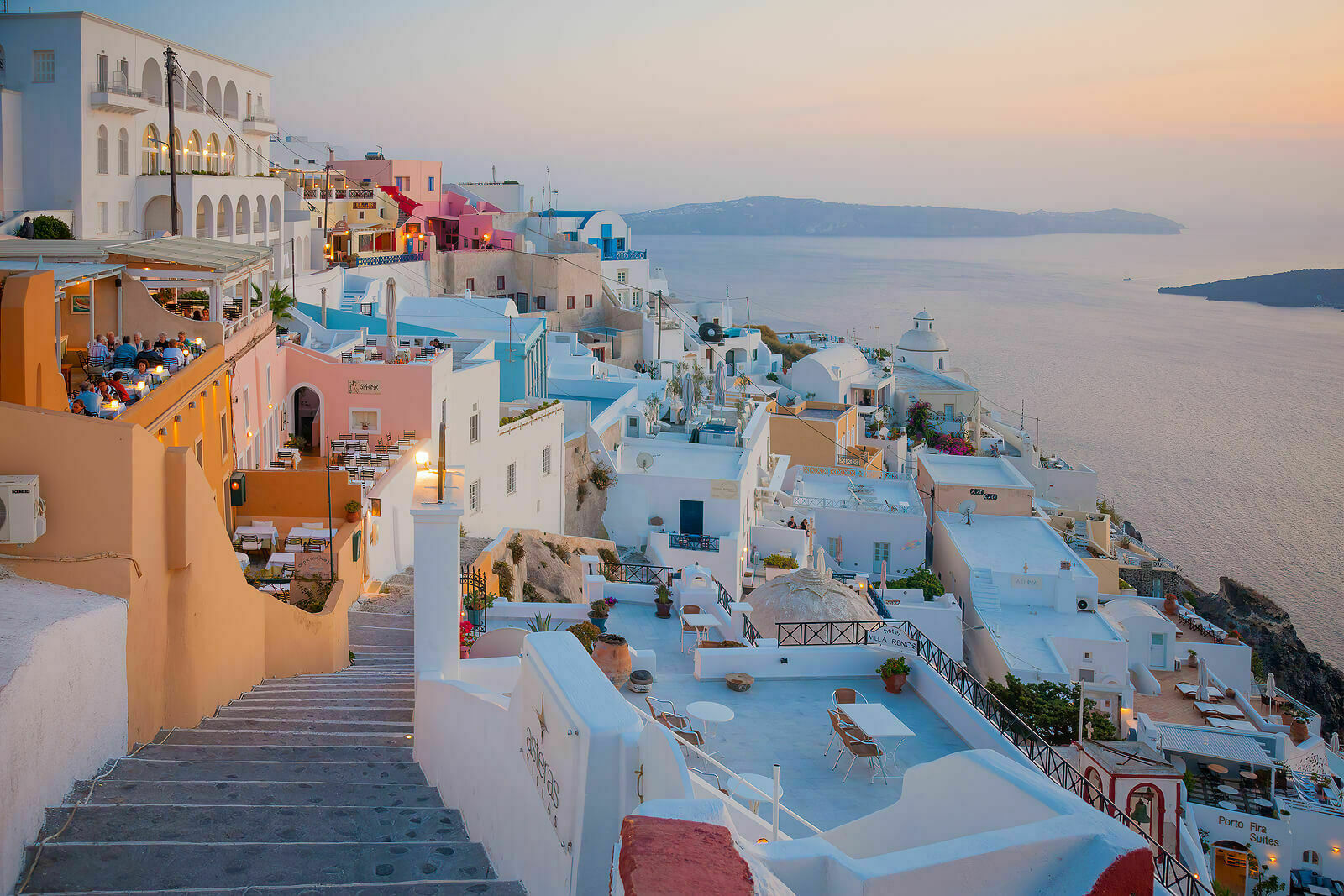 Night: Tuck away into your room to process all the gorgeousness you've experienced in one day or simply relax under the moonlight and the starlit sky, feeling the island's magic in your bones. You can also enjoy a cocktail while you're at it, at our poolside restaurant for the magic to reach your taste palates as well.

Day 2

Morning: Have your coffee and breakfast at the privacy of your suite with a private outdoor Jacuzzi in Kalisti and take your time to decide whether your tan will be achieved on your balcony, at our pool, or at one of the other colorful beaches, such as Vlychada or the Red Beach.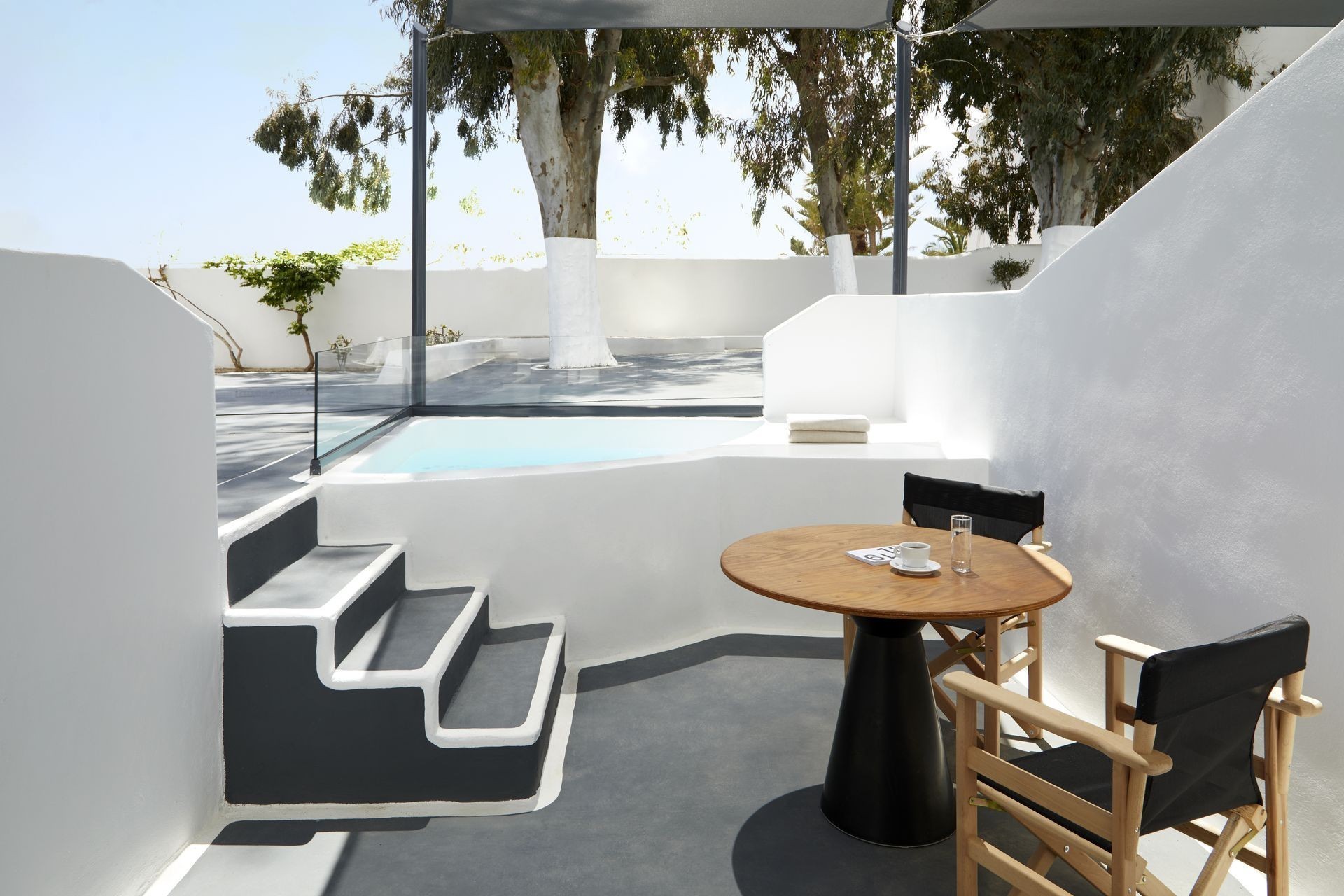 Lunch: Visit Pyrgos, a medieval picturesque settlement only 10' drive away from Kalisti right above Mount Profitis Ilias. Surrounded by vineyards that produce the famous white wines of the Assyrtiko variety, its steep cobblestone streets hide a plethora of wine bars and taverns, various art and craft galleries and artisan boutiques, as well as the Santorini of the Past Museum presenting all sorts of exhibits pertaining to the island's traditional life.

Afternoon: Return to base and saunter the cobblestone streets of Fira when it's at its quietest. Why not walk over to Oia if you feel you have the energy to do so? There is a lovely trail that connects the two settlements with phenomenal views along the way. It takes about 2 hours so decide based on how you feel. Once in Fira or Oia, check out the many shops and stores and get yourselves and your loved ones traditional memorabilia or luxury and fashion items from the several fashion outlets in the local market.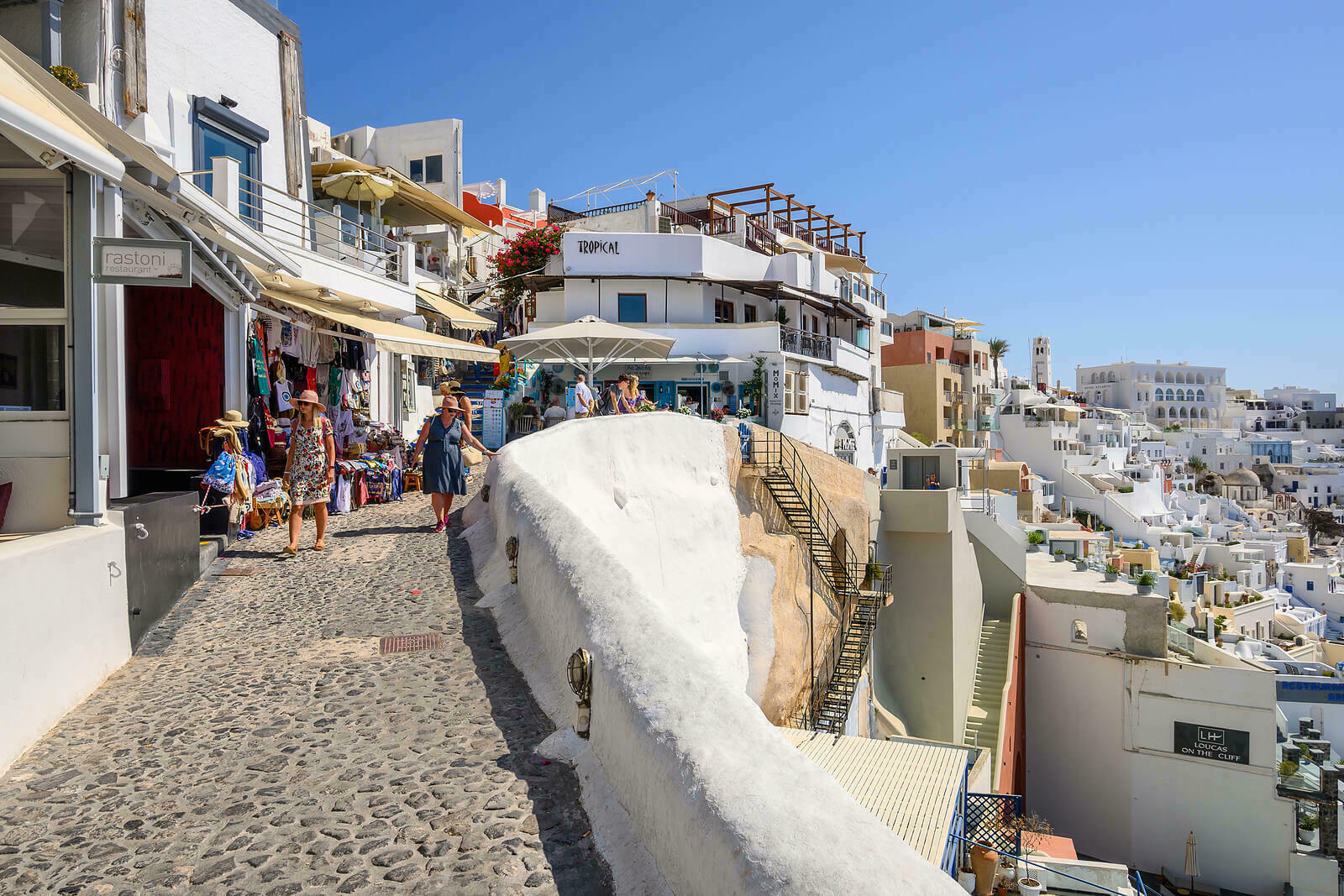 Sunset: Chase our majestic sun, but do it right. The best places to do so are Oia, Akrotiri Lighthouse, Prophet Elias Monastery, Rooftop bars in Fira, Skaros Rock, Santo Winery and Therasia. Take a seat or stand up, grab a camera or just lose yourself in the moment.
Night: End the day partying like a Greek at the numerous bars and clubs and join the vibe of a place as explosive as it's volcano. Do your choreography like the floor is lava, and enjoy the irony.