Blog
Blog
read all our news below
Opening Day 29.03.2019 - Let's Make it a Holi-date!
13 MARCH 2019
Kalisti Hotel and Suites is opening on the 29rd of March! Save the date and let's make it a Holi-date!
If you took a holiday, take the time and celebrate! Put on your dancing shoes and dance to the rhythm and vibes of the beating heart of Santorini, at its capital, Fira! This summer is going to be unforgettable and you can hold us responsible for that.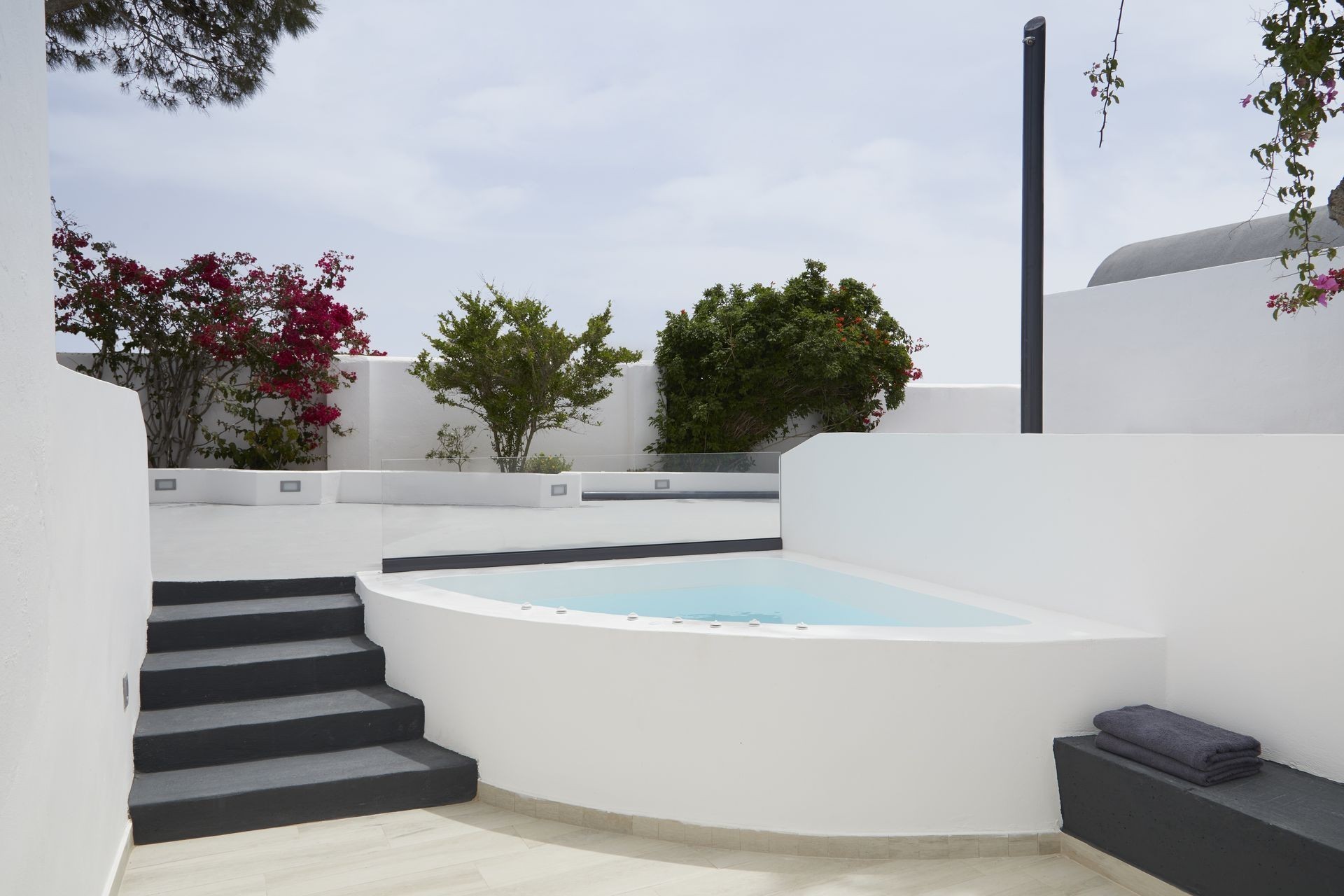 We are stepping up our game this year, as we are presenting our brand new Private Jacuzzi Suites! They are approximately 30-35m2, situated on the lower-level or on the second floor comprising of two areas including one bathroom, with 2 twin beds or a king-size bed and sitting room with pull-out sofa bed, on which a third person can be properly accommodated.
The room is open-plan style.This type of accommodation is ideal for family breaks. A furnished patio with Private Jacuzzi, provides views overlooking lush, green gardens and the pool. Some rooms feature sea view, too! Bear in mind that they are only available on our site. Be sure to check them out and book yourselves a memorable and luxurious stay.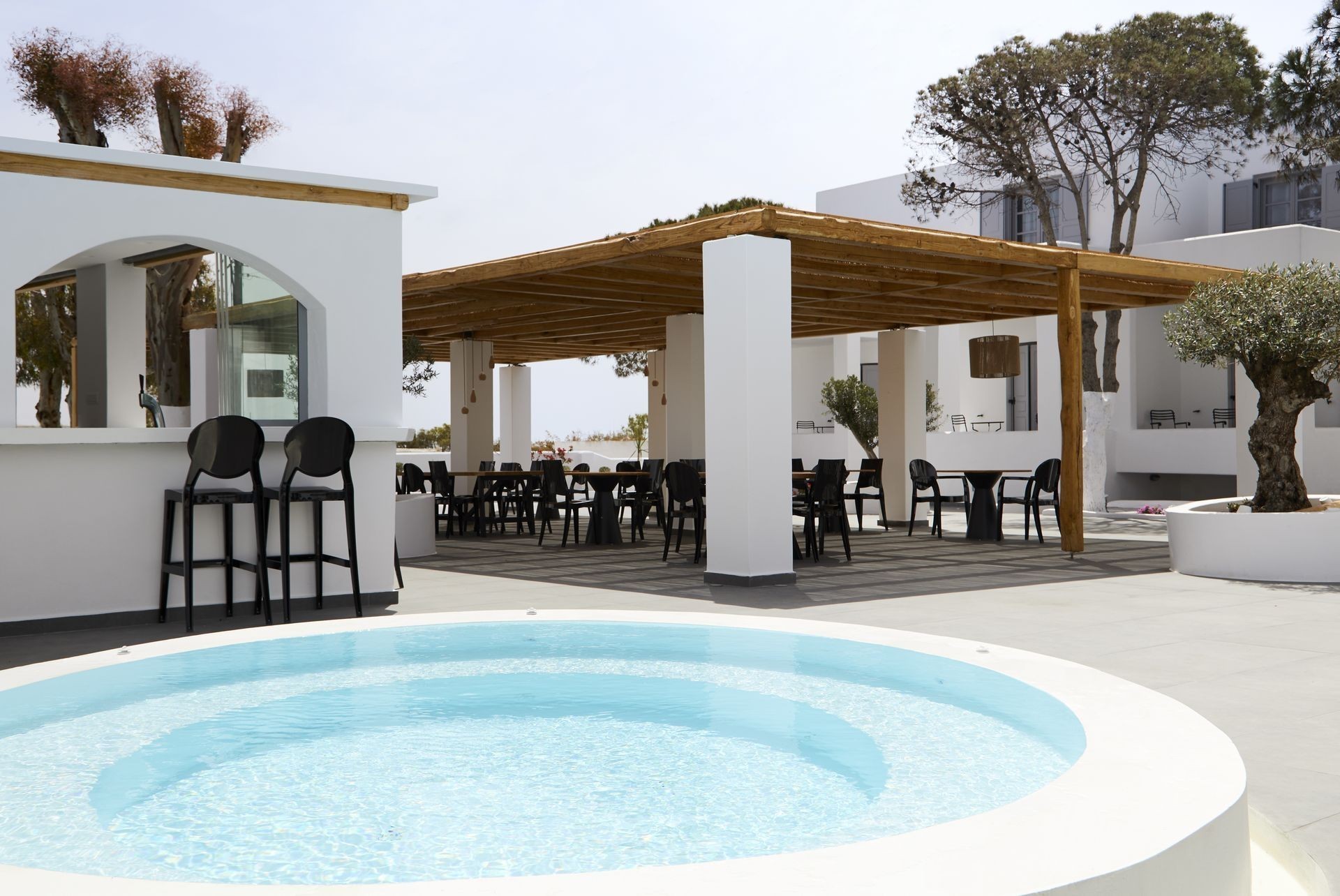 But apart from our indoor upgraded, contemporary facilities, there is always the greater Santorini plan that awaits all of you to discover it, exploring and savoring its very best. Indulge yourselves in the extensive 24/7 island-city life, breathtaking Caldera views, super romantic sunsets, black volcanic beaches, memorable cruises into the great Aegean azure, sweet-breeze evening strolls in white-washed pebbled alleys, and so much more our majestic island has to offer.
Experience Santorini to the max this summer with the premium hospitality standards in the tranquil and lavish ambiance that Kalisti Hotel and Suites create. Peaceful, elegant, buzzing, whatever your holiday style is, we can deliver. We are expecting all of you into our oasis of leisure, modern design and tradition to rock summer 2019!
This summer is going to be unforgettable and it needn't be up to you to make it so; it will us who are going to be responsible for delivering that experience for you.