Blog
Blog
read all our news below
Experience the best of Santorini in October
12 OCTOBER 2022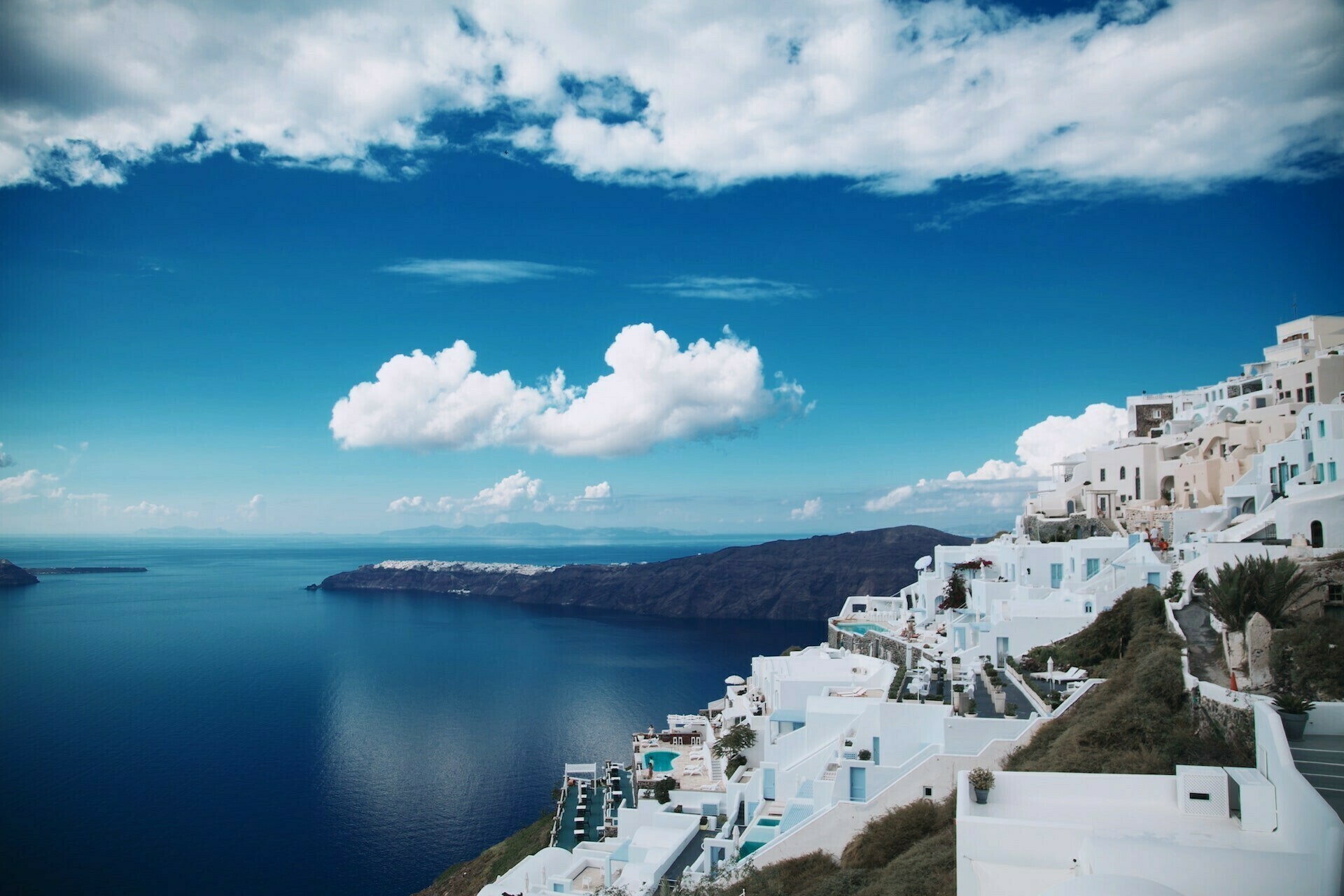 If you are planning your next trip to Santorini in October and don't know what to expect, we have great news for you, as that is the best time for you to do so. Due to it being shoulder season, Santorini isn't as crowded as it was in recent months because many seasonal airlines close for the year at that time. Yet, the sun is still shining, and the autumn rain will in most cases be delayed for at least most of the month, so the weather is still surprisingly quite pleasant. Santorini's wine casks are also opened in October, providing you with another reason to linger around and not miss out on this extension of summer. Find out exactly what to expect when visiting Santorini in October in the article below.
Weather
Here in the southern hemisphere, most of the month seems like an Indian summer while much of the northern hemisphere is well into chilly autumn vibes. Although precipitation is on average four times greater than last month, it is still less than any month from now until next April and temperatures are still comfortable at 61-72°F/16-22°C or higher.
With sea temperatures that are similar to June (70°F/21°C) and an average of seven hours of sunshine daily, many tourists prefer a beach day over anything else. For many, it also provides extra satisfaction knowing that their loved ones back at home are already donning sweaters and coats.
Crowds
On the whole, October is a terrific month for visitors because the crowd traffic is lessened on a greater proportion. In October, you'll have the majority of sites to yourself, but you'll still be able to take advantage of the final actually warm days of the year. However, there may be a significant difference in what is open at the start and end of the month. As a result, you might find most things open and a good number of people about at the beginning of October and more things closed and fewer fellow guests as the month comes to a conclusion. Many flights, as well as quite a few restaurants and hotels, close up for the season around this time. Having said that, you will be pleased to know that Kalisti Hotel in Fira is open until the end of October!
Places to go
The majority of tourists who travel to Santorini in October are in search of a brief summer extension and some beach time. And you ought to think in the same way. Find the majority of the beaches on the island's east side, far from the caldera-forming west shore, like Perissa, Perivolos, and Kamari. Visits to famous Vlychada Beach or the spectacular Red Beach, which features little red stones and gorgeous, clear water, are other excellent ideas.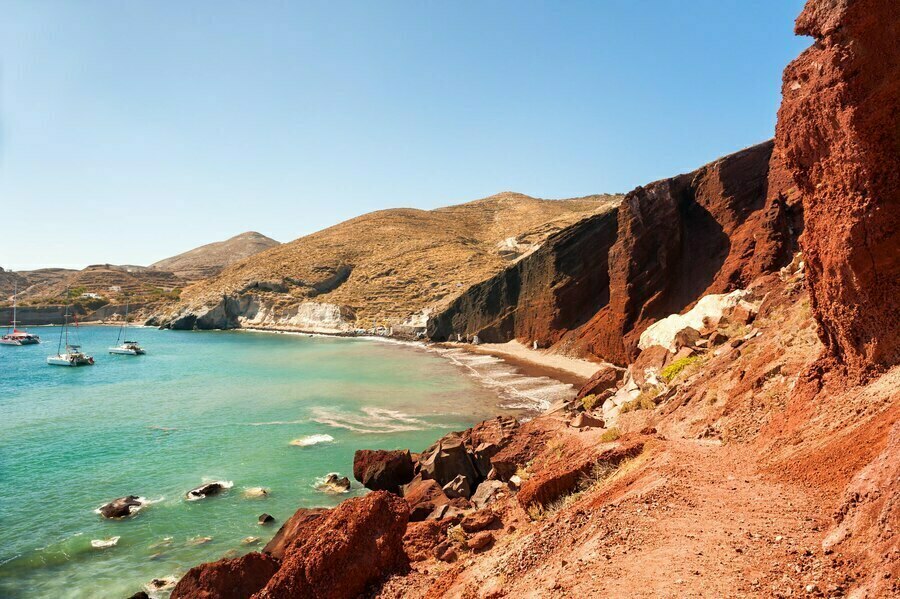 Away from the coast, the charmingly quaint capital of Fira, where our hotel is located, and the even more charming village town of Oia are at their most tranquil and quiet in October. The definite must-visit destination however, is to the island's southwest, where the ancient Minoan city of Akrotiri can be found. Its ruins, which are frequently referred to as the "Pompeii of the Aegean," are remarkably well-preserved and have produced a large amount of important ceramic findings. Additionally, there are frescoes and an advanced drainage system that display how sophisticated this civilization was for its period. The ruins are accessible from Pyrgos or Megalochori via a pleasant hike.
Last but not least, during this month, do not skip the trip to one of Santorini's many renowned wineries. The first time the newly prepared wine barrels for this season are opened and, of course, the contents are tasted, is in October, making it the best month to experience the island's renowned winemaking! For your perfect wine tasting experience choose Aidini, Assyrtiko, and Athiri if you prefer white wines, and Mandilaria and Mavrotragano if you are a fan of reds. For the ultimate wine celebration, make sure you visit St. Averkios' Feast Day, dedicated to the patron of wine, on the 22nd of October.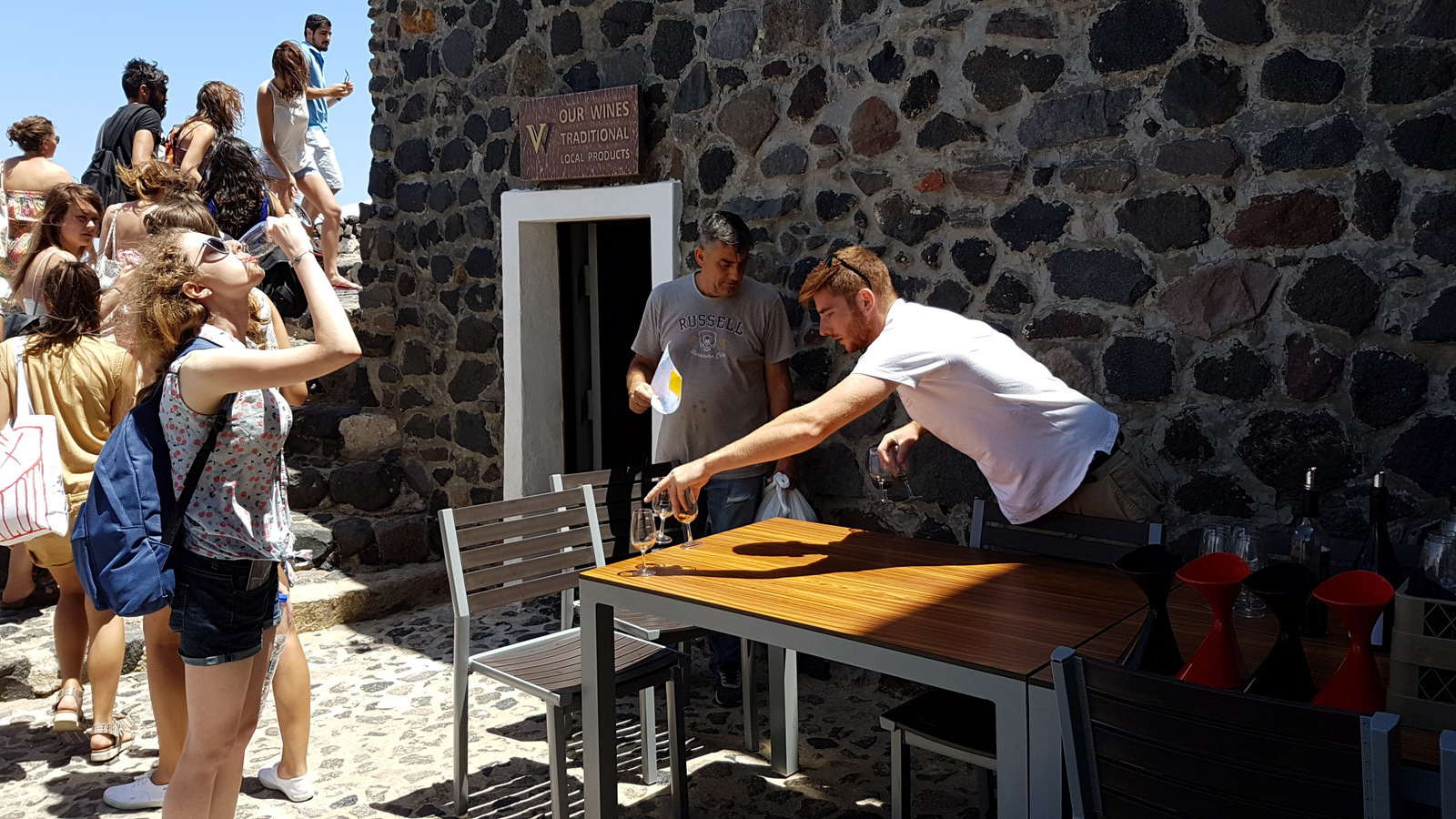 Things to do
You may still relish a beach day while soaking up the last of the year's sunshine or go swimming in the clear, warm waters of the east coast. Catching a close-up glimpse of Santorini's caldera, which was ripped out by a massive eruption millennia ago, is the main attraction on the west shore. On a sailing cruise tour, you can marvel at it up close, or you can witness it from a distance while hiking between the island's main town, Fira, and the charming Oia. If the weather changes or it rains during your stay, there are fantastic museums in Fira and Oia as well as historical locations like Akrotiri that you can check out.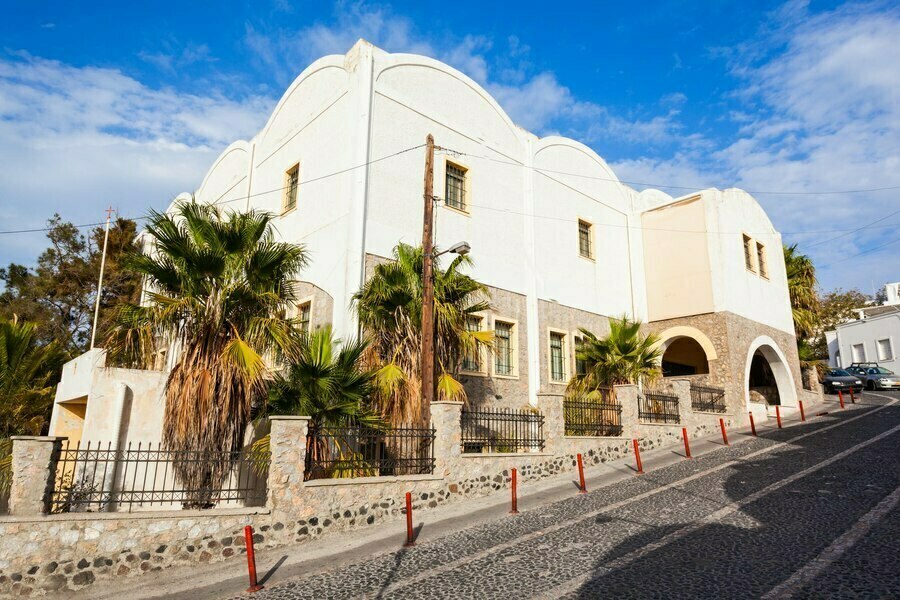 Where to stay
Consider establishing a base at the casually luxurious Kalisti Hotel and explore the island's gem destinations at your own pace. Our location is a hub to the all-day and night buzzing island life, and the interior Cycladic vibes keep you aligned with the island's true identity. However, you should be informed that our premium comfort levels and high-end services may keep you away from the external sights by choice.