Blog
Blog
read all our news below
Staying at Kalisti's Santorini Suites with Sharing pool
10 JULY 2023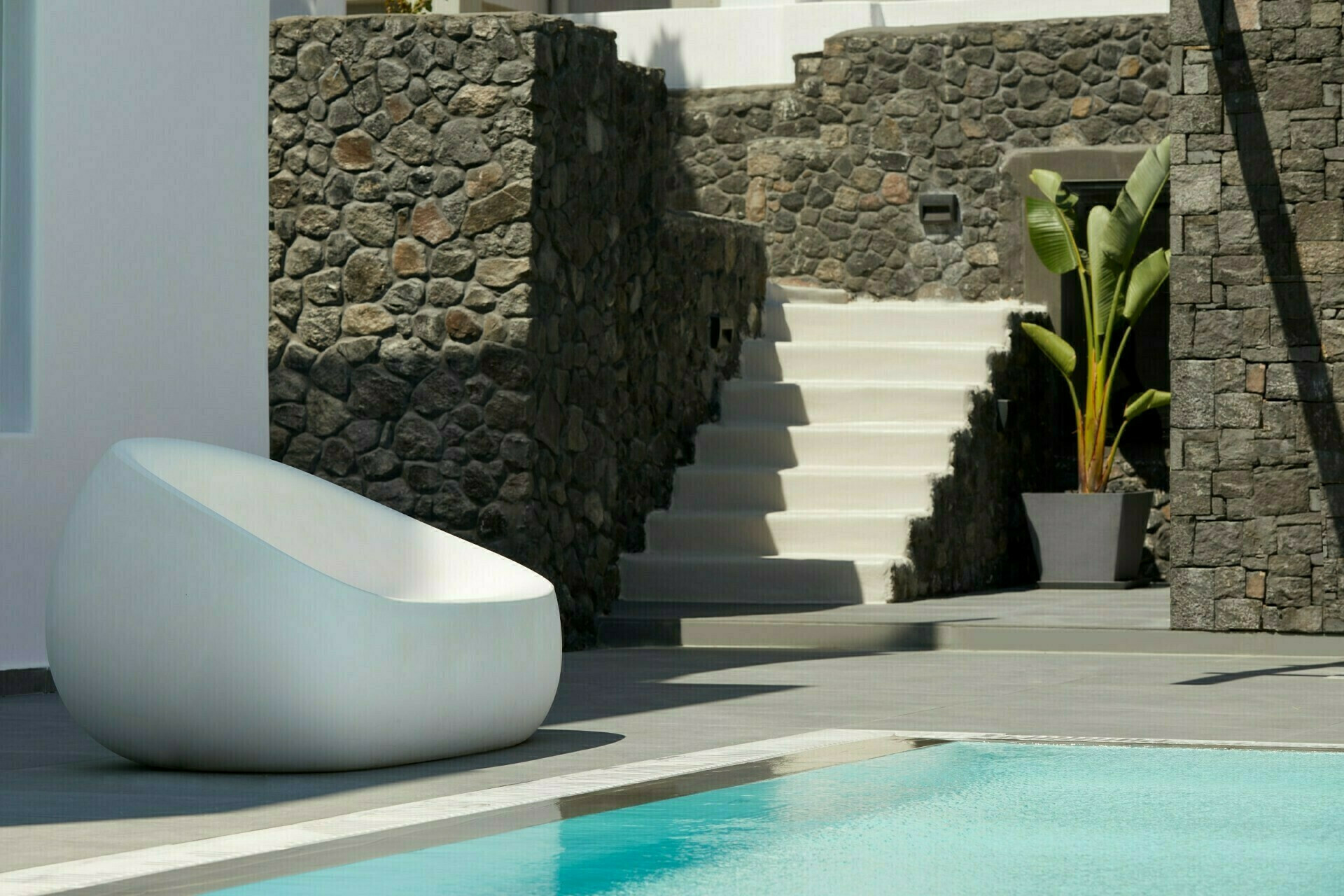 Santorini is well known for its magnificent beaches, and while they are certainly a must-see attraction, staying at our Santorini Suites with Sharing pool can offer a range of enticing benefits that make it a worthwhile choice for any traveler looking for a luxurious, relaxing, and rejuvenating vacation experience.
Even if you plan to spend time a lot of time at the beach during your stay, booking the Santorini Suites with sharing pool of Kalisti Hotel & Suites can be a welcome respite on hot days and provide a more relaxed and tranquil environment. Unlike beaches, which can become crowded and noisy during peak tourist season, a shared pool provides a private and exclusive setting, allowing guests to relax in total peace and quiet.
The Capanna Suite with Sharing pool is an exceptional choice. This stunning, large, and bright suite features a traditional Greek design through a modern prism, with elegant decor and sensational pool views. The suites open directly onto the pool's elegantly furnished terrace, the perfect place to relax after a long day of exploring the island. In addition to the gorgeous interiors and cozy yet sleek setup of these Suites, having a shared pool is the perfect way to cool off on a hot day, soak up the sun, seek the shade of the poolside parasol, and unwind in a tranquil setting. It is open for extended hours, giving you the flexibility to enjoy it whenever you want.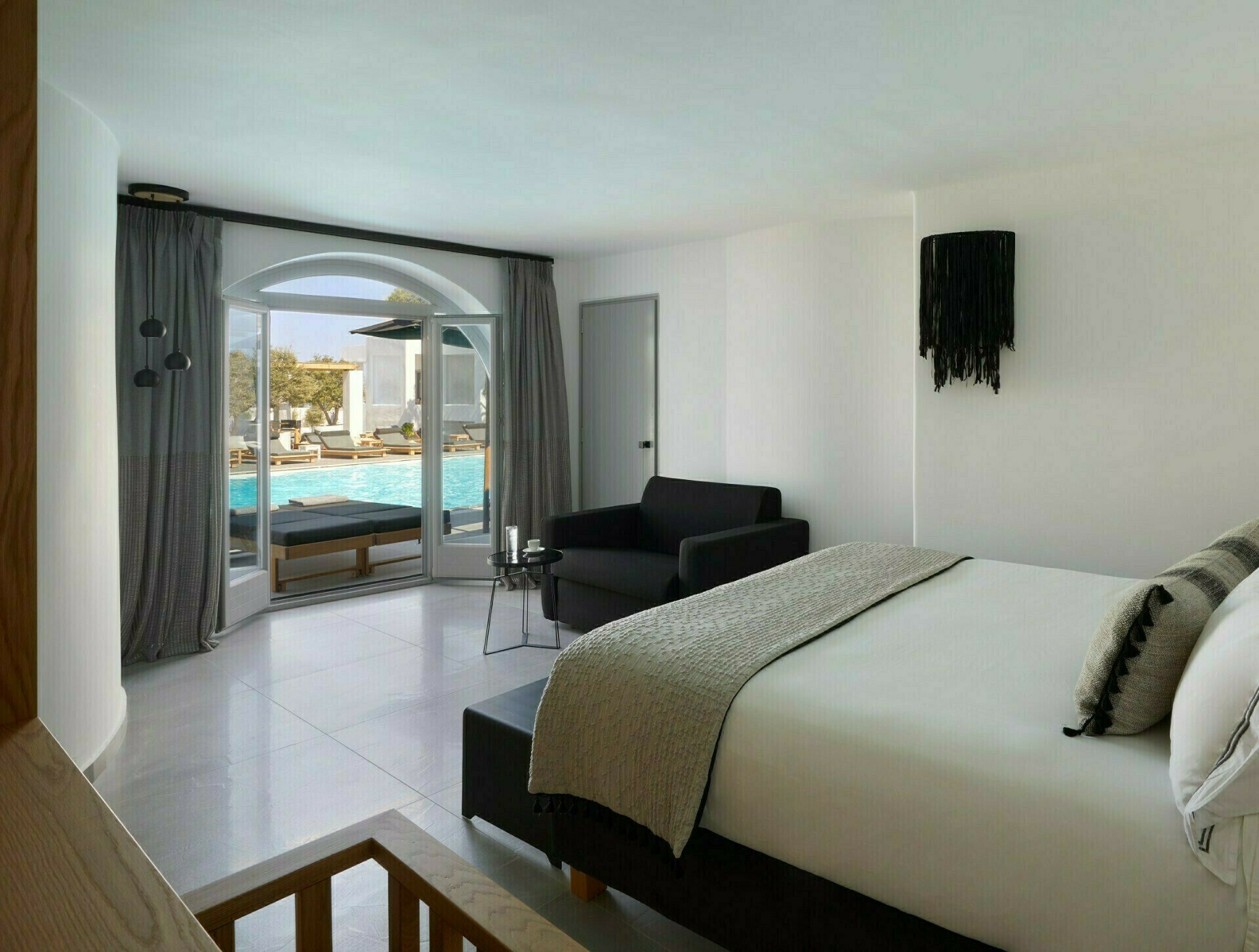 In fact, our 4-star hotel in Fira Santorini is an oasis of leisure that boasts the biggest pool in the town that comes with top-tier pool service at "Pergola Pool Bar" for indulging in all sorts of refreshments. Enjoy exotic drinks and light snacks, swim, and sunbathe, as you take in the summer ambiance. Whether you're looking to take a refreshing morning dip before heading out to explore the island or want to relax with a good book and a glass of wine in hand and take in Santorini's spectacular sunset at the end of a busy day, having a shared pool at hand will elevate your Santorini experience to a whole new level.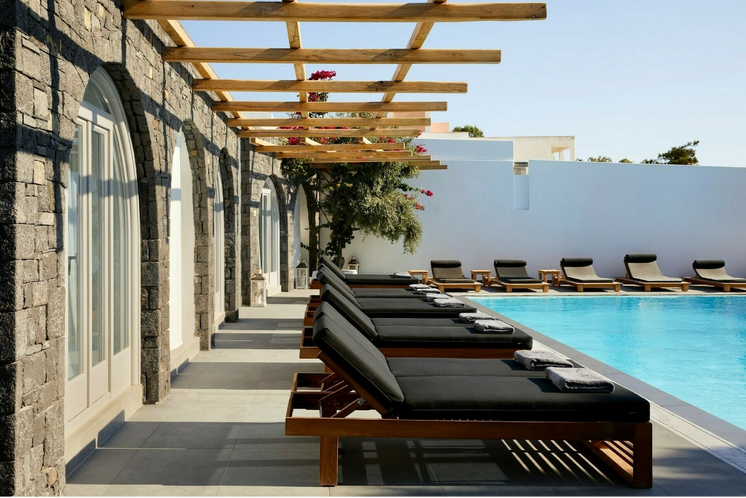 Staying at these Santorini suites with sharing pool means you can enjoy the pool's cooling, cyan waters without the distractions or grievances that often come with 'going to the beach'. Of course, we highly recommend you visit Santorini's beaches to get what all the fuss is about. We'll give you a hint, they are colour-coded, however, rugged charm is also associated with deep, cold waters and occasional currents. So perhaps they are more 'lookers' than they are 'keepers'. Plus, the constant influx of beach crowds might detract from having a relaxing experience. It may be great for just one day or for only a few hours at a time, but if you wish to truly relax during your stay, deciding to 'beach it' for many hours could end up sapping your energy. Use our Capanna Santorini suites with sharing pool as your main relaxation grounds in between your beach expeditions, and add an extra layer of luxury, comfort and convenience to your island getaway.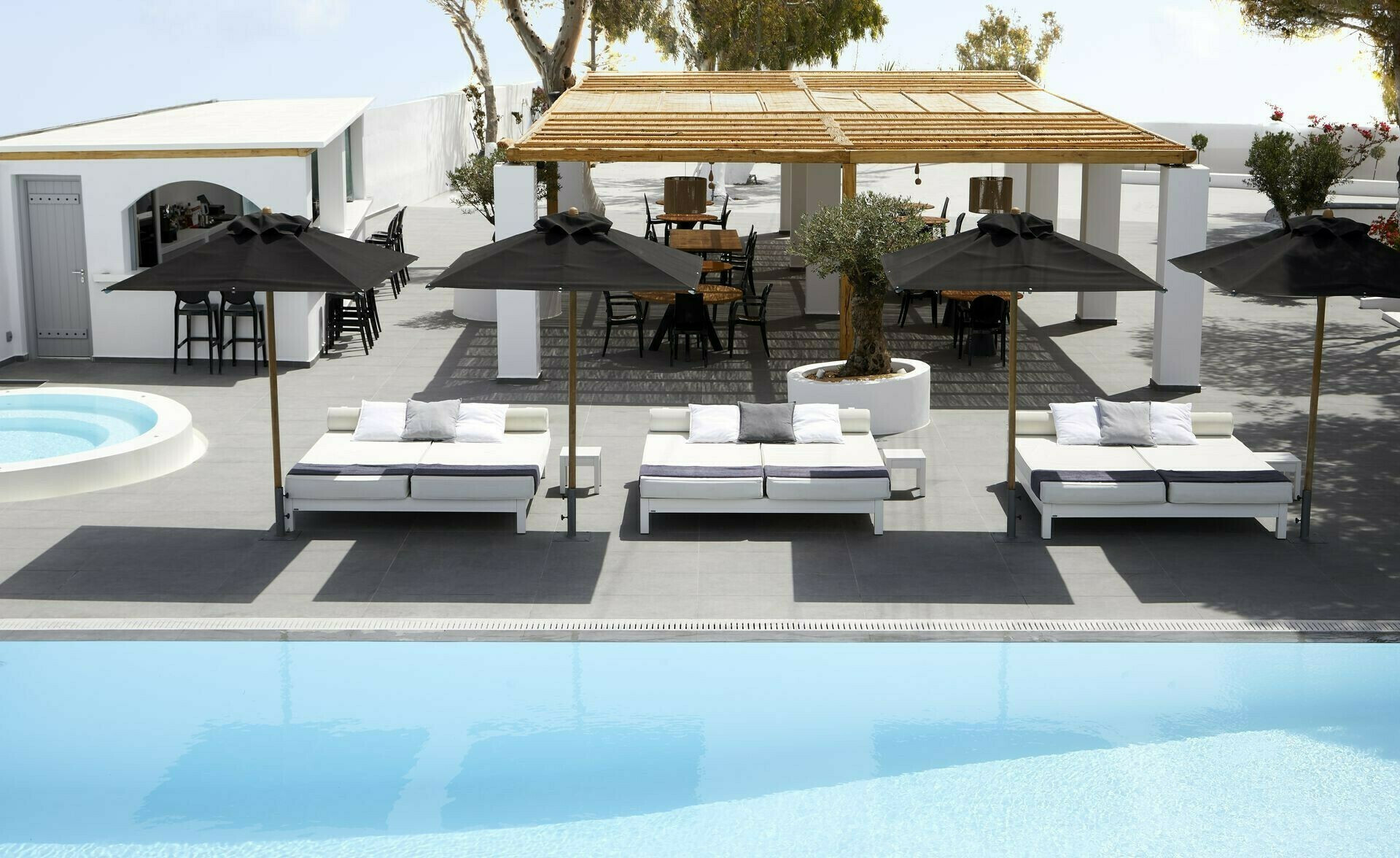 Santorini offers a sensory experience like no other, from mouthwatering cuisine, and rich cultural heritage, to friendly locals who will make you feel at home. Whether you're a history or nature buff, a beach enthusiast, or a food lover, this enchanting island is sure to captivate you. So, if you're looking for an island destination that will leave you mesmerized with its natural beauty, captivating culture, and alluring charm, Santorini, Greece should be your top pick.
Booking a Santorini suite with a sharing pool is a wonderful way to enjoy the island's exceptional beauty, in comfort and and style. Kalisti Hotel & Suites is located in the heart of the island's capital town, just minutes walking from all the excitement of the enchanting Caldera. Whether you are looking for a romantic escape, a family vacation, or a fun-filled getaway with friends, it is the perfect way to elevate your vacation experience to a new level of luxury and relaxation. So why wait? Pack your bags, and get ready for a remarkable journey to one of the most magnificent destinations in the world.