Blog
Blog
read all our news below
Try the finest of Santorini Wines
19 DECEMBER 2022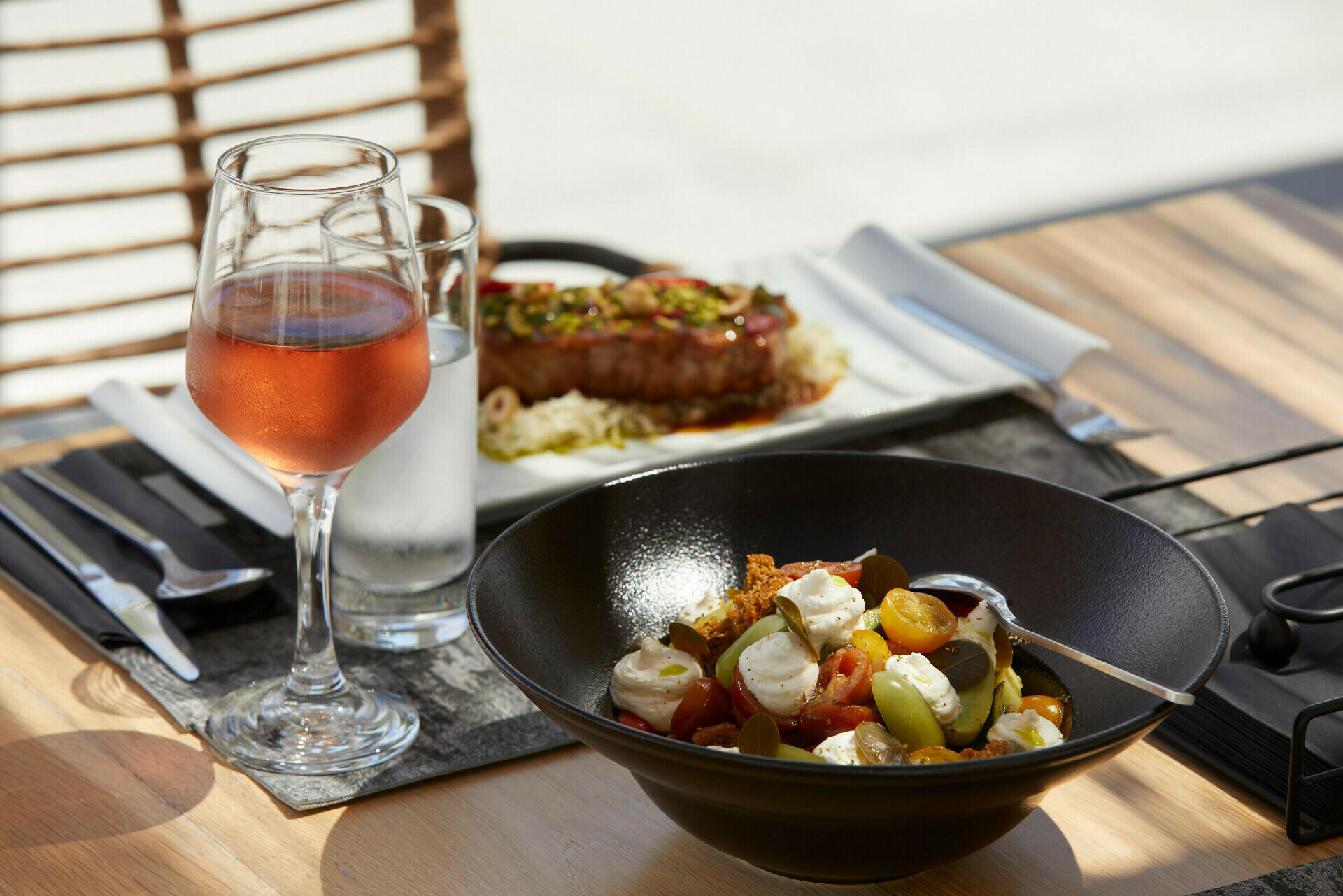 If you genuinely believe that wines have personality, meet the main character of the Greek wine scene, Santorini wines.
It is undeniable that the island of Santorini is endowed with a distinctive landscape and its internationally renowned sunset, which captures the attention of every traveler. The exquisite locally produced Santorini wines with a history of viticulture dating back 3,500 years are a quintessential thing you have to experience while on the island.
The reason Santorini wines are considered premium in Greece and worldwide, can be attributed to a number of factors. The island's long history of viticulture is the first factor that sets Santorini wines apart. Bringing together centuries worth of tradition. methods and procedures that have been passed down through many generations, the latest technologies in the field have been also applied to result in the most exquisite renditions of the legendary Santorini wines. The second is its distinctive terroir, which is defined mostly by volcanic soils, and unique geology. The finest growing conditions for unusual grape types are provided by these soils and are directly linked to the particular flavor of Santorini wines. The island's geographic location approximately in the middle of the Aegean Sea offers the ideal Mediterranean climate for growing, with few rainfalls, moderate temperatures and dry soil.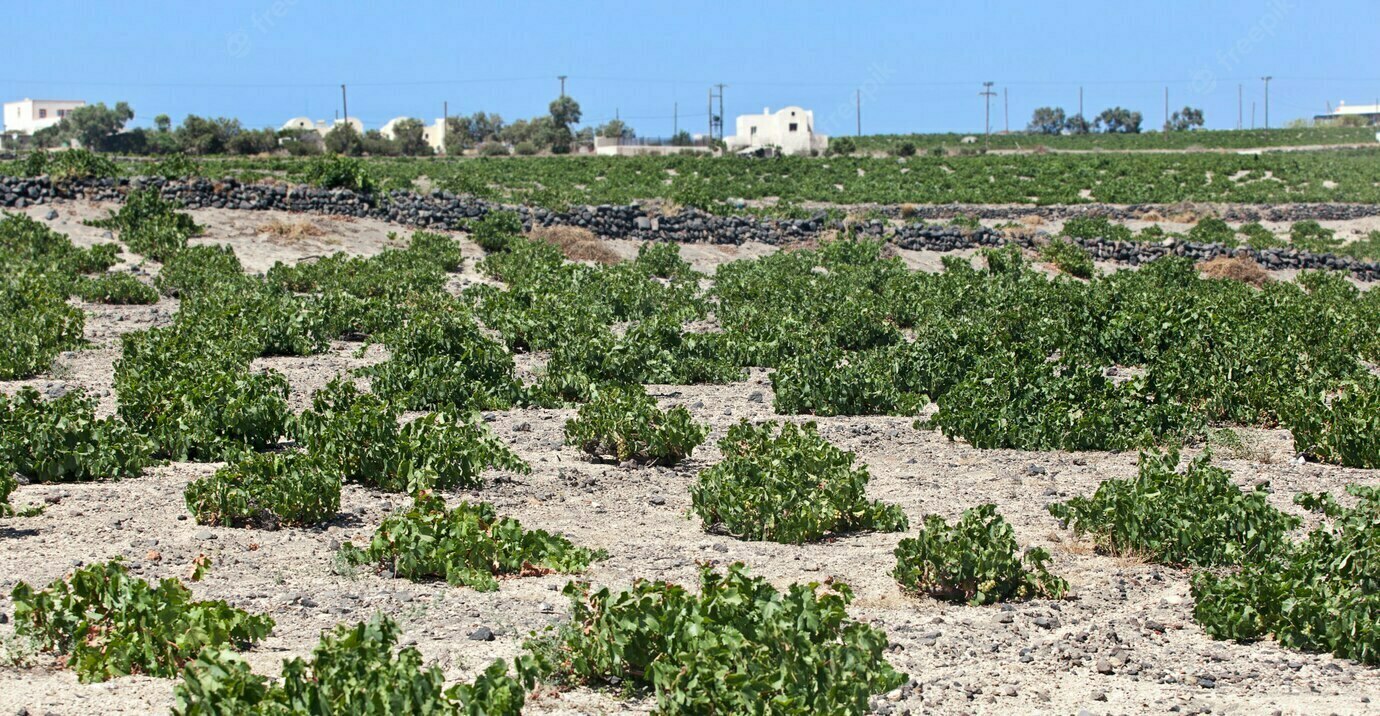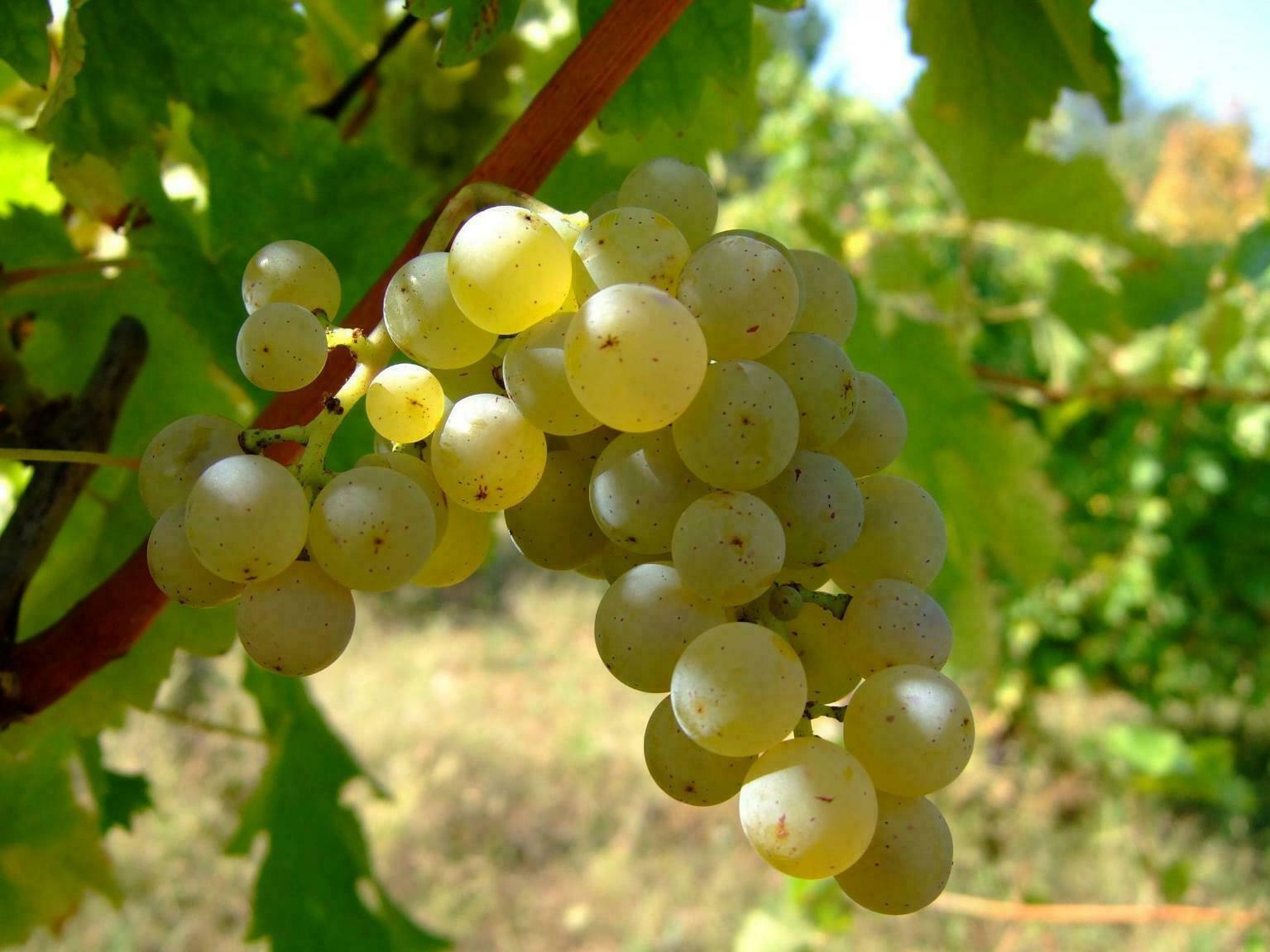 The finest Santorini wines shine through across a range of local varieties. There are currently roughly 30 different varieties of wine. Assyrtiko, Athiri, and Aidani from the white grape types, Mantilaria, Mavrotragano, and Voudomato from the red grape varieties, are the principal grape varieties grown in Santorini, which account for 80% of the island's production. Santorini wines are distinguished by potent flavors and aromas as well as high alcohol content and a pleasant amount of tannins.
Santorini is mostly identified with the Assyrtiko variety. There are, nevertheless, certain rare varieties that merit sampling. We refer to these wines as unicorn wines. Like unicorns, they are uncommon, but Santorini has a lot of them.
Only three of Santorini wines varieties have a Designation of Origin of Superior Quality:
1. The wine known as Assyrtiko is named after the variety that thrived in Santorini's volcanic soil and environment. In just one sip, you may experience all of Santorini's flavors and aromas.
2. An old wine known as Nychteri got its name from a local legend. Tradition dictates that all of the vinification's process must be done at night. "Nychteri" is Greek for "nocturnal."
3. The native sweet wine of Santorini is called Vinsado (Vino di Santorini). It has gained worldwide fame and is linked to its contemporary history. Santorini's summer sun is used to vinify grapes that have been sun-dried.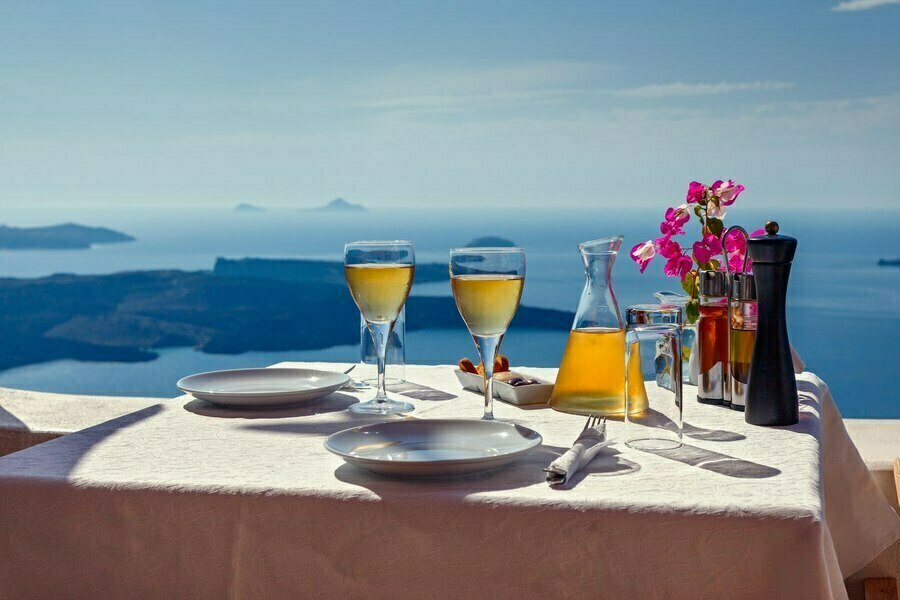 Embark on a wine tasting journey experiencing the finest of Santorini wines with a Wine Tour and observe the distinctive "on-the-ground" vines and typical home wineries of the island. Visit the nearby wineries for a "wine tasting" experience and sample a variety of wines, including the well-known sweet wine Visanto and the white Nyhteri. By scheduling a tour with our concierge desk, you may immerse fully into the local viniculture at every stage.
Wine lovers and connoisseurs will also rejoice over our Kalisti Private Wine Tour that will uncover all the mysteries of the island's viniculture. Join the search for the ideal Santorini wine glass by setting out on a premium wine degustation expedition. Visit four renowned vineyards and discover the oenological science, regional grape varietals, appellations, and Thera's distinctive labels. Taste the whole selection of Santorini's wine offerings, have some snack pairings and declare the day a success, with a sunset feast of tastes and sights while looking out over the impressive Caldera.
Open your senses to Therian wine's excellent flavor and experience Santorini in a glass through the various varieties it creates. Are you prepared to take a sip of heaven while watching the sun set?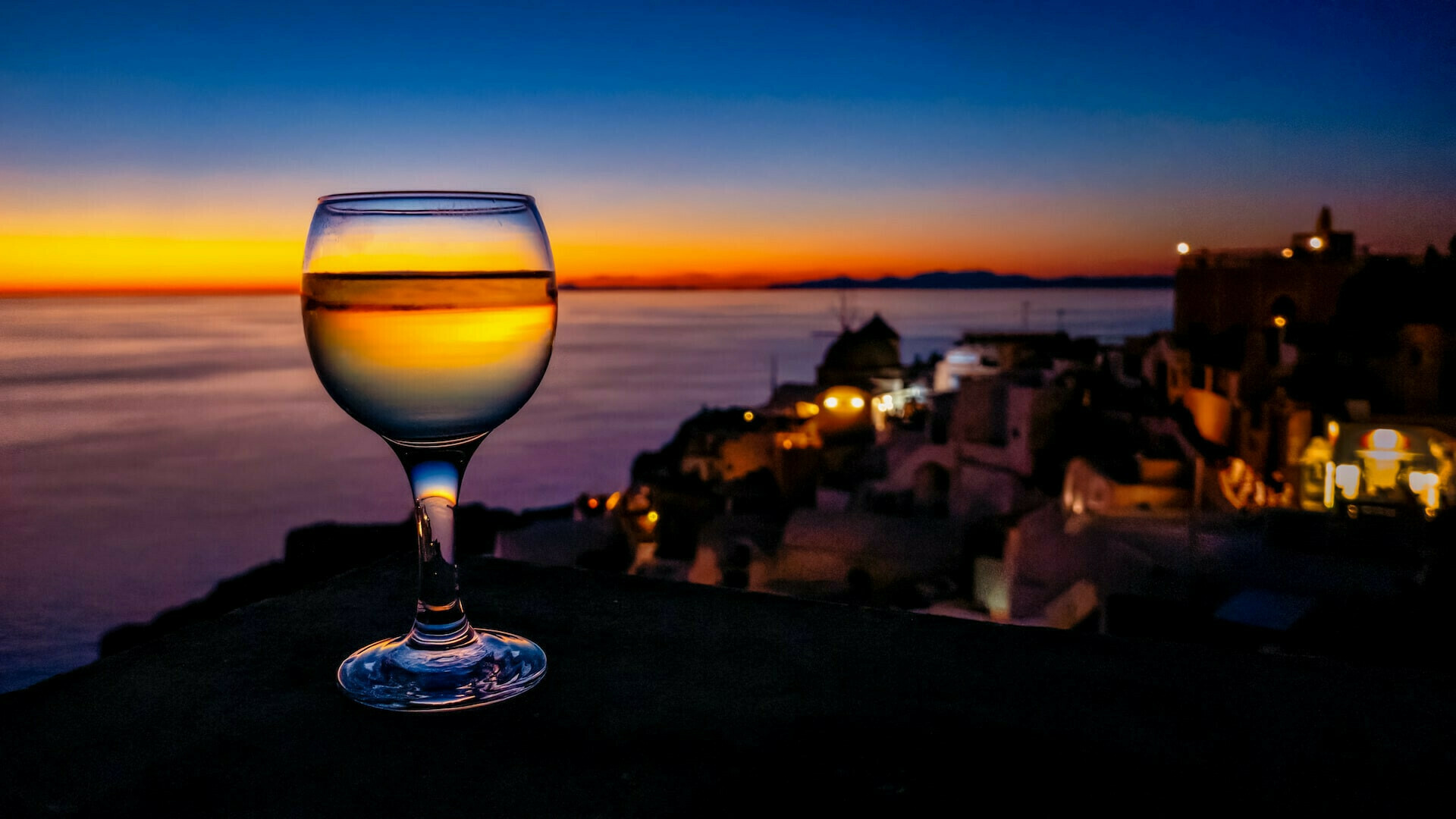 Photo credits: Brad West via Unsplash