Blog
Blog
read all our news below
Extraordinary Experiences in Santorini
19 JULY 2019
Seeking some truly extraordinary experiences in Santorini? Some would say that just visiting Santorini is an extraordinary experience in itself.

At Kalisti Hotel & Suites, we do not disagree. But we have our own ways of making your time on Santorini island, one of the most memorable holidays you have ever experienced. How? By revealing what makes our home so infinitely special, unique and more than extraordinary. Simply astonishing. Indulge in the absolute luxury of getting to know our destination, through the eyes of a local.
The diversity of the Santorini landscape
The colourful beaches. The dramatic Caldera cliff. The wide plateaus. The traditional settlements. The authentic villages. Each one of these is an interwoven element of Santorini's one-of-a-kind charm that leaves no one unaffected. And although visitors can explore all the above on their own, having a local guide can make all the difference in the world. Visitors can easily get information about reaching the lesser seen side of the island, or find its most popular spots, the top places to wine and dine and clamour to see the sun plunging directly into the sea at Oia. However, tailor made tours in Santorini allow visitors to create an itinerary based on their individual preferences. Use the guidance of our local know-how and where-to and don't follow the crowds. Follow the local insight and make your tour an entirely personal matter.
The refinement of Santorinian produce
Like many Greek islands, Santorini has its fair share of wonderful local produce. The top three Santorinian products are a particular variety of cherry tomatoes, the fluffy fava dip and of course the legendary wines of Santorini. But there is more! The white eggplant of Santorini is one of the most delicately flavoured things you will ever try, while the local capers and barley are also quite special. Now the cherry tomatoes of Santorini has adapted to the hot & dry climate, able to thrive with minimal watering, and resulting in a unique tasting tiny tomato. Fava beans are bought in their de-shelled, dried form and are then soaked overnight before they are boiled and smoothed into a creamy puree which is enjoyed as a dip. 'Fava Pantremeni' is a delicious Santorinian dish that combines three exquisite local products: fava, cherry tomatoes and capers, topped with fresh onion shreds and a squirt of lemon juice for that citrousy edge. As for the delectable local wines, the best way to savour them is to take one of the knowledgeable private wine tours in Santorini that will take you to the most refined wineries and include wine pairing sessions for the ultimate vin-degustation experience.
The magnificent shore of Santorini
Santorini's coastline is a nautical playground for those to whom the sea beckons. The intricate shore of our island creates an array of clandestine coves and secluded bays where access is only by way of boat. The crystalline waters of all shades of blue will call out to you to explore their hidden depths. You won't be able to resist plunging into the sea from the deck of your private Caldera cruise knowing that in that moment, its is just you and the magnificence of nature that aligns you with something greater, something perennial, something larger than life itself. A private cruise in Santorini lends you comfort, style and convenience, ensures your safety at sea, while the experienced skippers take you to see the island's unseen side, in the privacy of your own vessel. It doesn't get more exclusive than that!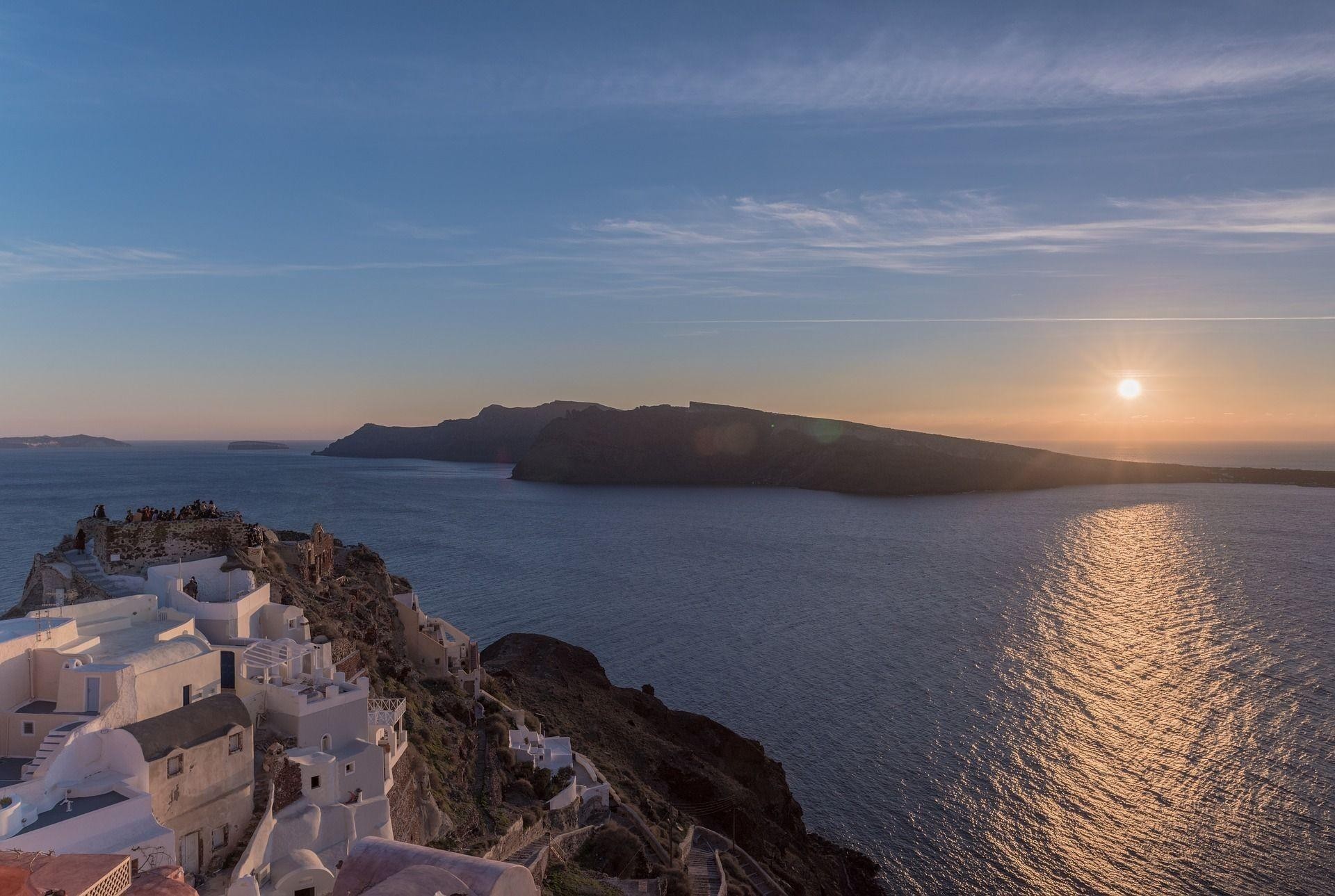 Special Offers
Find here our special offers!
All offers
Book your Stay
best price guarantee