Blog
Blog
read all our news below
Fira: the benefits of staying in Santorini's capital
16 MAY 2018
Kalisti Hotel & Suites is located at Fira, the capital of Santorini. Fira is where Santorini's heart beats, pumping Cycladic city vibes. Our privileged location allows you to connect with anything and everything that makes us world-famous, in every single way. The benefits of staying at the city center are infinitely important for you to know and act accordingly, while on your vacation in Santorini. Let's break them down for you.
A white and blue world at your feet
Being within walking distance to the city center resolves everyday practicalities like a charm, plus it gives you an immediate mood boost through the pic-tastic and picturesque Cycladic alleys.
- Is it during the day or night and you realise that you need something? Just pop out and be back at your hotel in no time.
- Going for a late drink? Get back to the hotel by foot and take in the amazing, star lit night scenery of Santorini's Caldera as you are walking back.
Feel the local vibes
Kalisti Hotel & Suites' city location is perfect for immersing into the local vibes. Take a stroll around the many stores, cafes, restaurants and observe the locals as they go about their daily routine. Breathe, see, feel.... Santorini's culture laid out on a whitewashed platter.
A new adventure around the corner
Take a chance, choose a path, walk your mile, be an adventurer. Take whichever cobblestone path you feel like, and see where it leads you. In return, you get a different view from every place you visit, and that's your reward.
So many different vantage points for you to spend your vacation time at Fira, Santorini's capital and city center. Choose your favourites and book your stay at Kalisti Hotel & Suites, the 4* hotel in Fira.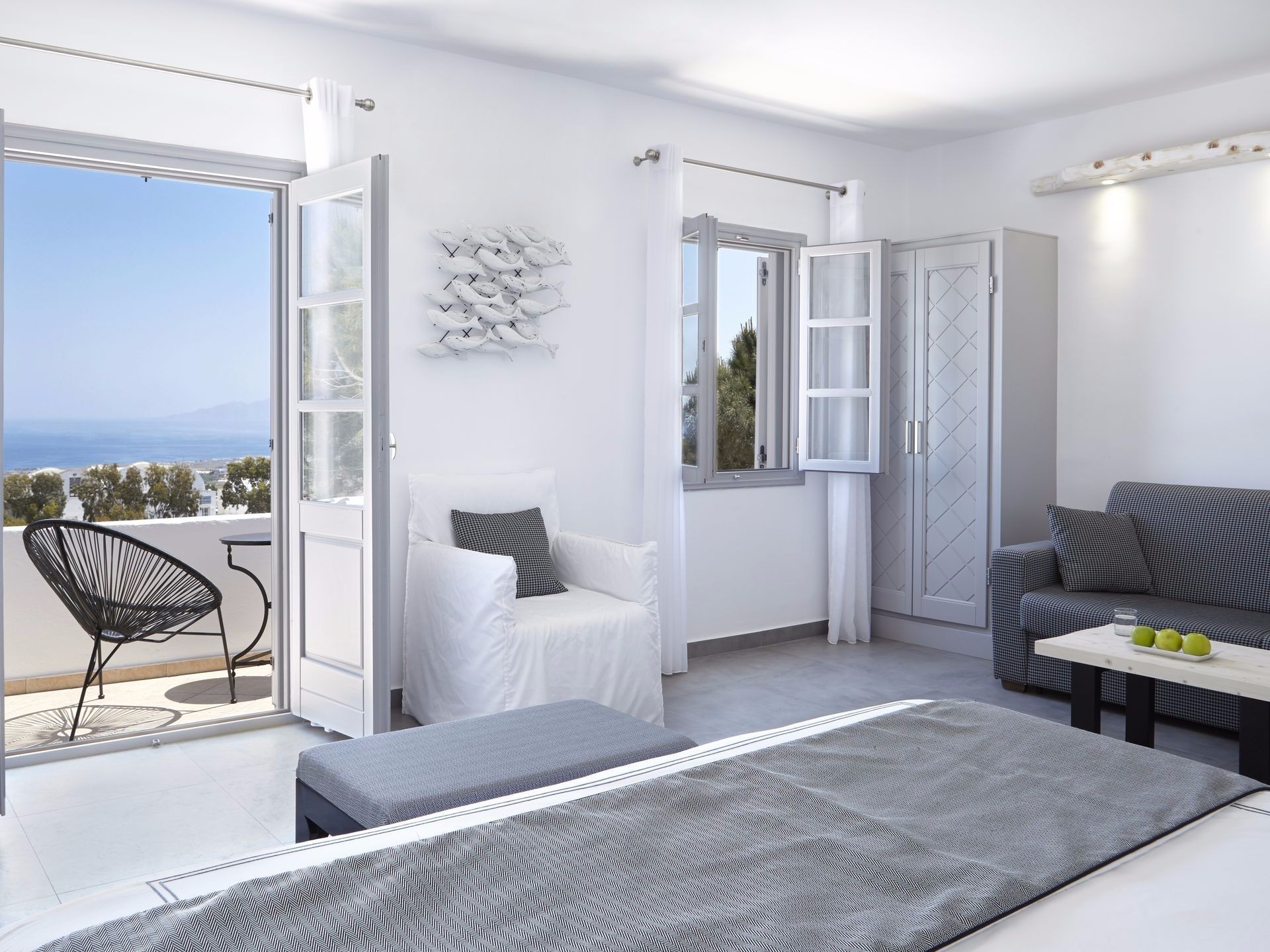 Book your Stay
best price guarantee