Blog
Blog
read all our news below
How to relax: your guide to massages in Santorini
3 SEPTEMBER 2019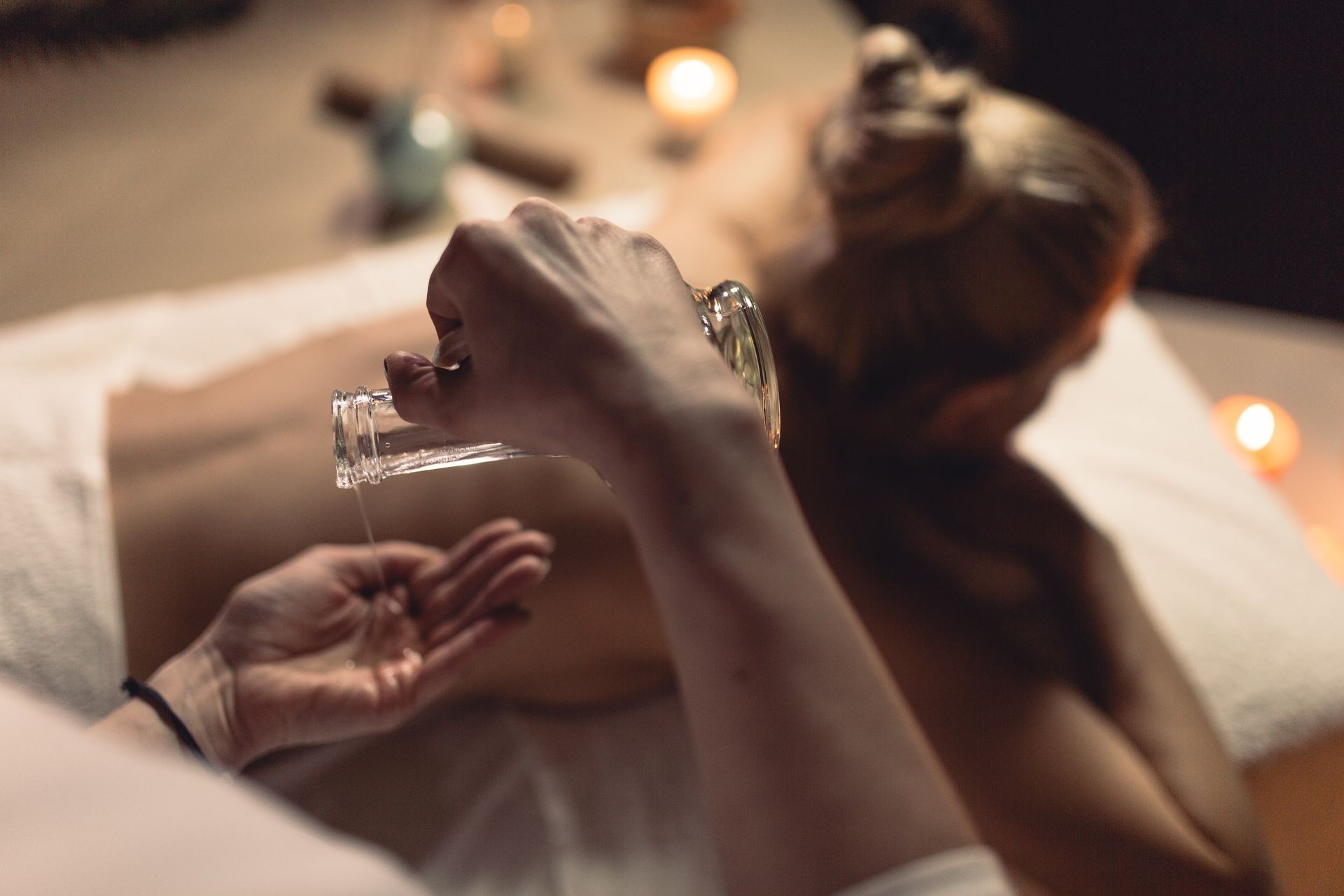 You have already reached Santorini island. That destination you have long been dreaming of is now your daily horizon. So what comes next? Our divine island is your ...oyster; the days and nights can be channelled into bringing you nonchalant delight, boundless enjoyment, intense emotion and awe-inspiring wonderment. Our sublime setting is the backdrop for your entirely personalized adventure on Santorini, which can be as active or as relaxed as you decide it to be. You can take to the hills discovering the many picturesque settlements and the notorious colourful beaches of Santorini. You can also take to the sea and explore Santorini coastally, or through tasting its delectable wines with a wine tour. Alternatively, you can just be. You and your partner can spend a few days becoming champions of chill, indulging in the pampering and beneficial services of the best couples massage Santorini can offer. And here is why you should spend at least half a day relaxing and realigning yourselves while on holiday.

The importance of massages
Our specialised massage therapists believe that "there is no life without massage". At Kalisti Hotel & Suites, we believe there is no life without kindness, but we can easily argue that a massage is in fact an act of kindness! The energy that flows between the therapist and patient is palpable and can be many things, from gentle and soothing to strong and alleviating, according to what the body needs. And today, more than ever, it is imperative for us to listen to our bodies; especially during these fast times when the only moments of quiet are during our sleep. And how often have you woken up and felt fully rested? There are so many conditions that affect the quality of sleep, but it is an undeniable fact that a good massage can promote better sleep, in addition to all the other benefits seen in the following: - nervous \ muscular \ endocrine \ circulatory \ lymphatic systems.
Massages are known for inducing a relaxation response in the body which lowers the heart rate, respiratory rate, and blood pressure, while it boosts the immune system and generally decreases the physical effects of stress. In a few words? Holistic wellness with bountiful effects!

Soothing Couples Massage Santorini
For those who wish to experience the importance of massages first hand, yet cannot stand leaving their partner's side even for a therapeutic wellness session, be sure to try our sensational couples massage. For the most soothing Couples Massage Santorini can offer, you and your partner can simultaneously enjoy a soothing massage for two. You can share our therapy room, or arrange it in the privacy of your room or suite or even by the pool while therapists work their magic on both of you.

Technical Massages: Swedish & Thai
Those who seek a more technical massage to alleviate specific tensions that have accumulated due to the prolonged physiological effects of stress on the body, our Swedish Massage could be just the thing! Using 5 main techniques, a Swedish massage is the western practitioner's answer to improving blood circulation, soothing muscles and reducing fatigue both physical and emotional. The Thai Massage is a renowned eastern method for achieving the above as well as detoxifying tissue and relieving stress symptoms, thus achieving deep relaxation.

Go Greek: Hippocrates & Mastic Massages
Although most people will not be unfamiliar with the aforementioned Swedish and Thai massages, at Kalisti we offer our guests the opportunity of trying something entirely new and quintessentially Greek too! Inspired by our Greek heritage and the "anatripsis" thesis of Hippocrates, the forefather of modern medicine, the name-sake Hippocrates Ancient Greek Massage uses ancient methods for soothing the body. Hippocrates used to recommend it to his students for achieving holistic wellness and promoting overall wellbeing. The Mastic Therapy Massage incorporates the refreshing and unique mastic from Chios island into the massage which cleanses and brightens the skin, removing impurities, as well as tightening tissues.

The goodness of our Spa products
We only use quality spa products, essential and plant oils in our massage and spa therapies. Natural, effective and holistic is Apivita's approach to skin care and it is our chosen Greek natural cosmetics brand which carries a range of products, naturally derived active ingredients, extracts from plants found in Greek nature, beehive products of high nutritional value, and organic essential oils. Apivita's technology and know-how has lead to them to being at the cutting edge of green cosmetology.


Book your massage appointment today and experience an overwhelming sense of wellness and balance! See our full massage and spa therapies here and choose the one that suits you most.

Note: When interested in any massage service, be sure to explain the reasons why you would like a treatment, what it is you want to achieve and of course be sure to mention if you have any injury or problematic areas the therapist should be aware of.
Book your Stay
best price guarantee