Blog
Blog
read all our news below
1 day at Kalisti Hotel - Let us spoil you!
27 JULY 2022
Waking up in majestic Santorini is a blessing on its own. Kalisti Hotel and its team is fully dedicated to enhance your stay experience at our gem island into a state of pure serenity and tranquility at our Cycladic chic pool-side oasis of leisure. The fusion of our relaxing and elegant ambiance with luxury pampering services is our means towards utterly spoiling you.
If all you need from your vacation is a day to fully unwind and enjoy slow, easy living at its best, then stick around to see how we can make it a reality.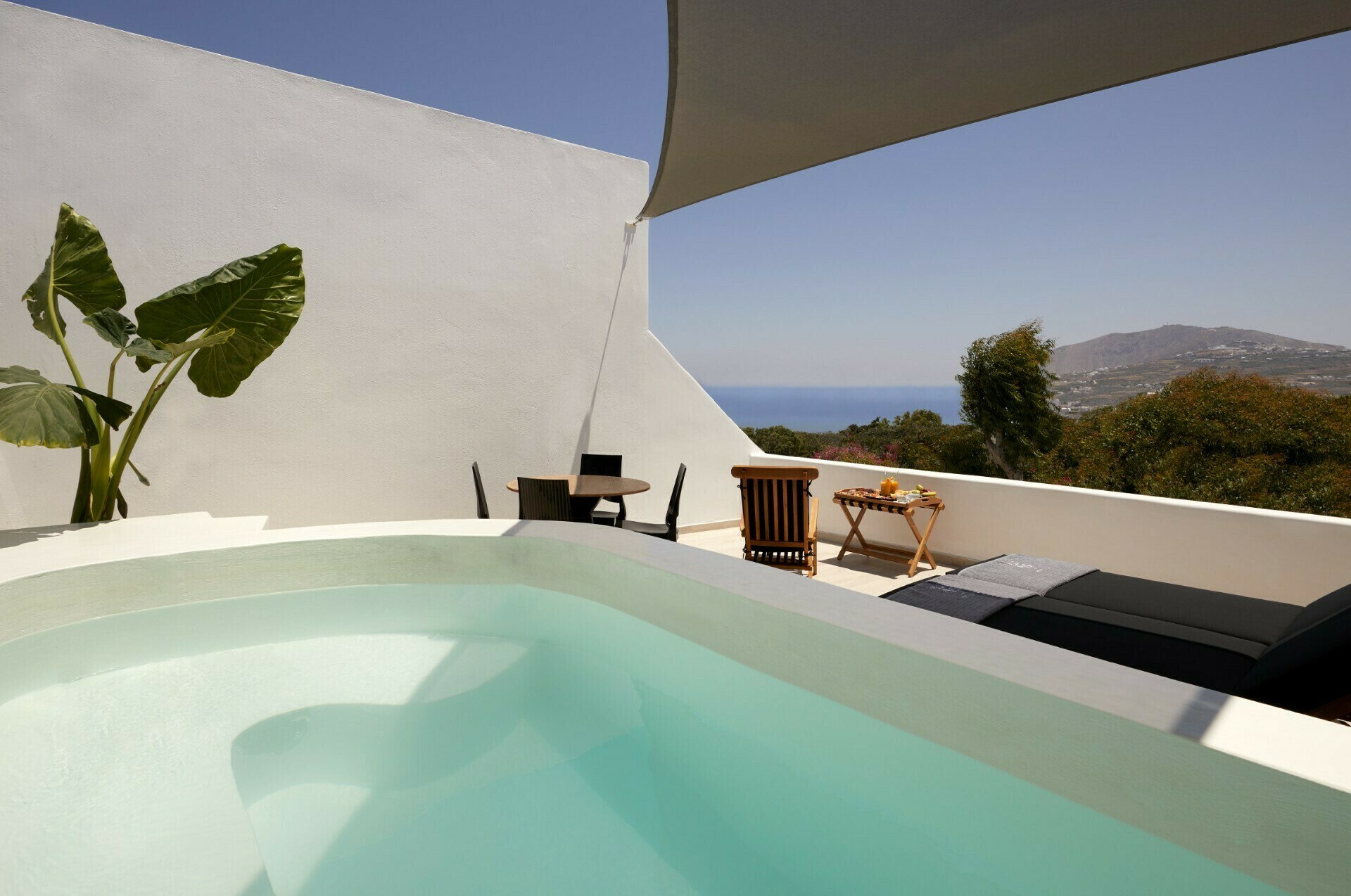 We believe that the best wake up call is the warm and bright Santorinian sun along with a refreshing and cooling plunge in your private jacuzzi at the Royal Kalisti Suite. Start your day and fuel up on our healthy and nourishing breakfast as you gaze over the vast deep blue Aegean Sea, appreciating every decision you ever made that led you to this moment.
Suit up with your newest swimming wear and head over to the pool area to fully master the art of doing nothing. Not to brag, but we have the largest swimming pool in town next to our "Pergola Pool Bar" that serves you exotic drinks and light meals & snacks all-day.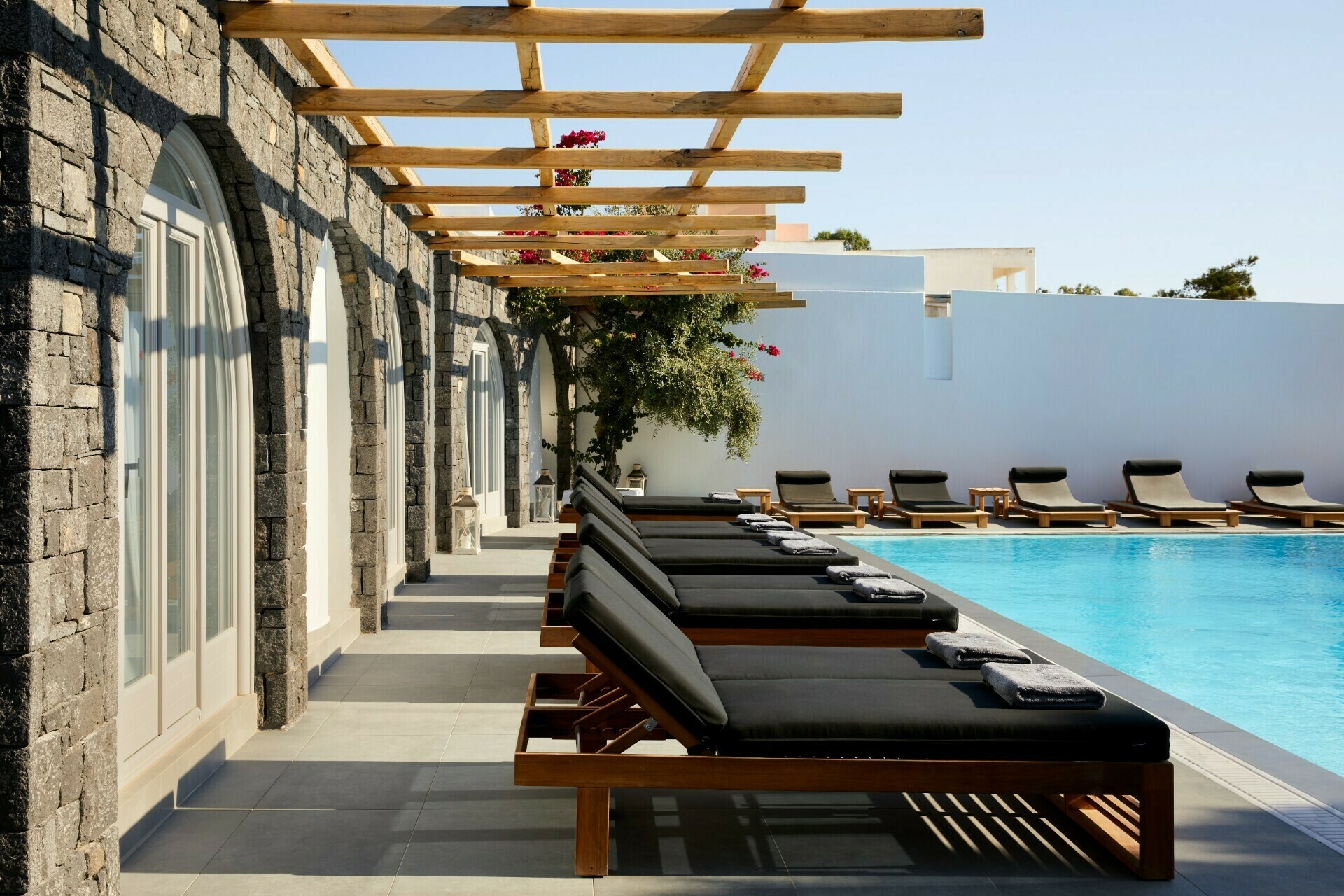 Now is your perfect chance to work on your tan over a delightful cocktail and normalize day drinking. Cool down from time to time with a rejuvenating swim at our pool and repeat until you are ready for your much deserved lunch of exquisite, modern Mediterranean flavors at our near-the-pool restaurant.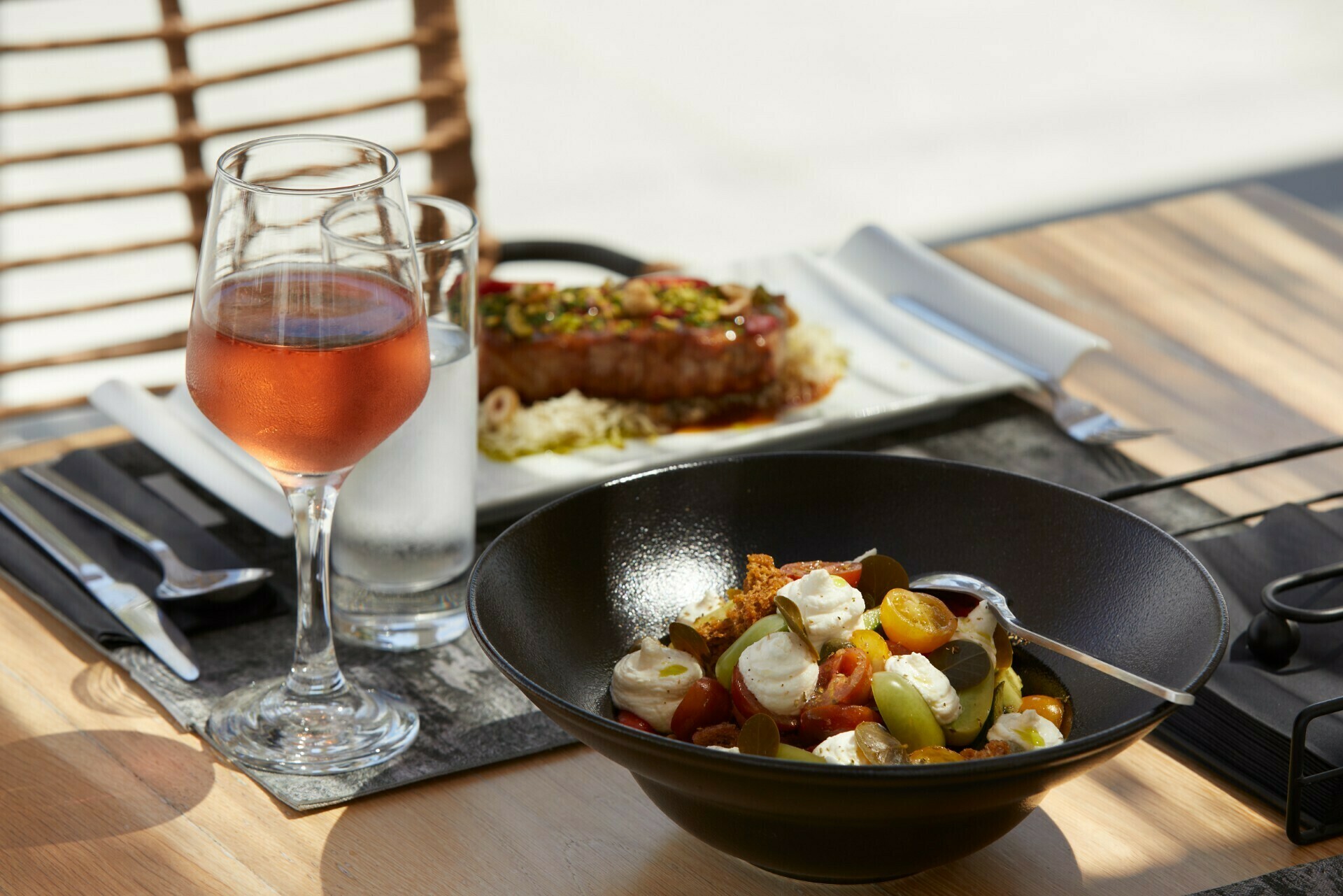 Have a replenishing power nap at your super snuggling king-size bed or enjoy the sea views with your favourite book at the Prestige Suite with Private Balcony until the glorious sunset. One does not exclude the other.
You can take it from there and just order in to enjoy the night at the privacy of your own quarters for more constructive 'me time' or visit the pool area again for more cocktails, snacks or dinners.
However, if you choose our newly built Capanna Suites with sharing pool for your accommodation, you get the best of both worlds. They are decorated with natural oak wood and fully controllable hidden LED lighting for a modern luxury, homely feeling and have direct access to the pool with private sunbeds for a connection to the cosmopolitan vibe of the pool area.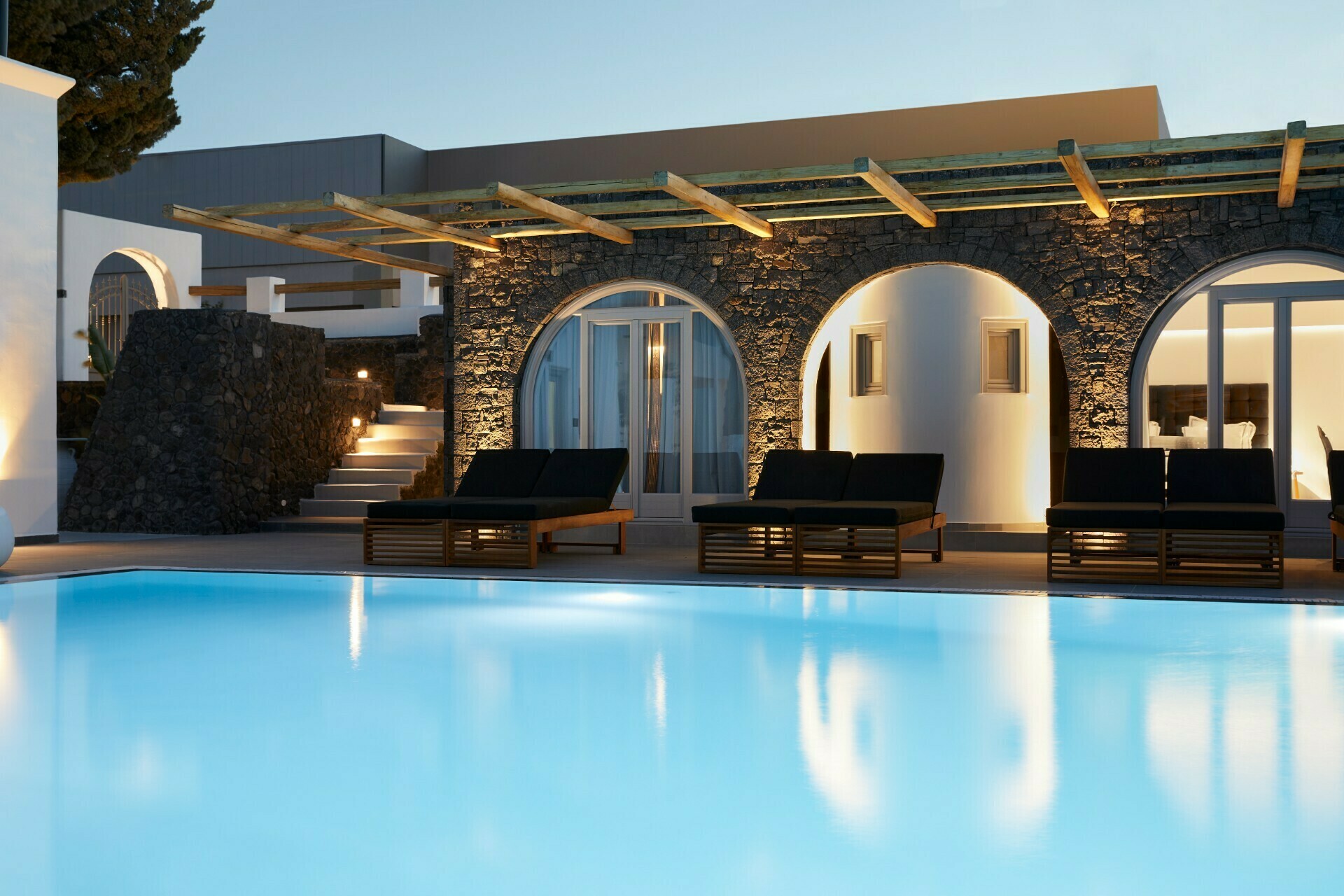 Of course during your day you may choose to explore Santorini and see the stunning Caldera rim up close, visit the museums, galleries, fine restaurants, shopping outlets and experience the buzzing nightlife. However, know that Kalisti Hotel will always be your peaceful corner and relaxing haven to return to, only a few minutes walk from the center of Fira town.
Our friendly team is here to tend to your every need and make your stay experience the most unforgettable part of your holiday. Let us spoil you with our curated services, casually luxurious facilities, but first and foremost, our smiles!