Blog
Blog
read all our news below
Our Ιnstagrammable Santorini hotel details
19 NOVEMBER 2019
During your visit to Santorini, you will be swept away by the natural wonders of our homeland. The Caldera, the volcano, the colourful beaches, the magical sunset. It is this is the mosaic of images that beckon you to our Aegean shores. But now that you are here, having chosen our wonderful Kalisti Hotel & Suites in Fira as your place of stay, let us indulge you in our instagrammable Santorini hotel details. We take pride in having created a space that acts like a refuge for you, for when you want to retreat away after an intense day, charged with emotion. Here, the emotions you will feel are those of calm, relaxation and inspiration. Our colour palette is deliberately centered around soothing tones of white, black, gray and natural wood. But we have been clever with detailing that adds that desired amount of allure, just enough to make you get an instagram picture of it. Whether you do or don't is not what is important, however. The simple fact that you can stop and stare at our otherwise minimalist lines that hide a few playful, elegant touches is all that matters. To this effect, we have collected a few outdoor and a few indoor photos that showcase our instagrammable Santorini hotel details.

Exteriors:

The Olive Tree - In many ways, this is the tree upon which ancient and modern Greece stands. To quote a great Greek poet, "If you deconstruct Greece, you will in the end see an olive tree, a grapevine and boat remain…" - Odysseas Elytis.




Our symmetrical, black sunbeds - The black colour draws the sun more than any other colour, and since we know how seriously you take your tanning around the largest pool in Fira, here you are. And remember, glowing skin is always in, but remember to tan responsibly!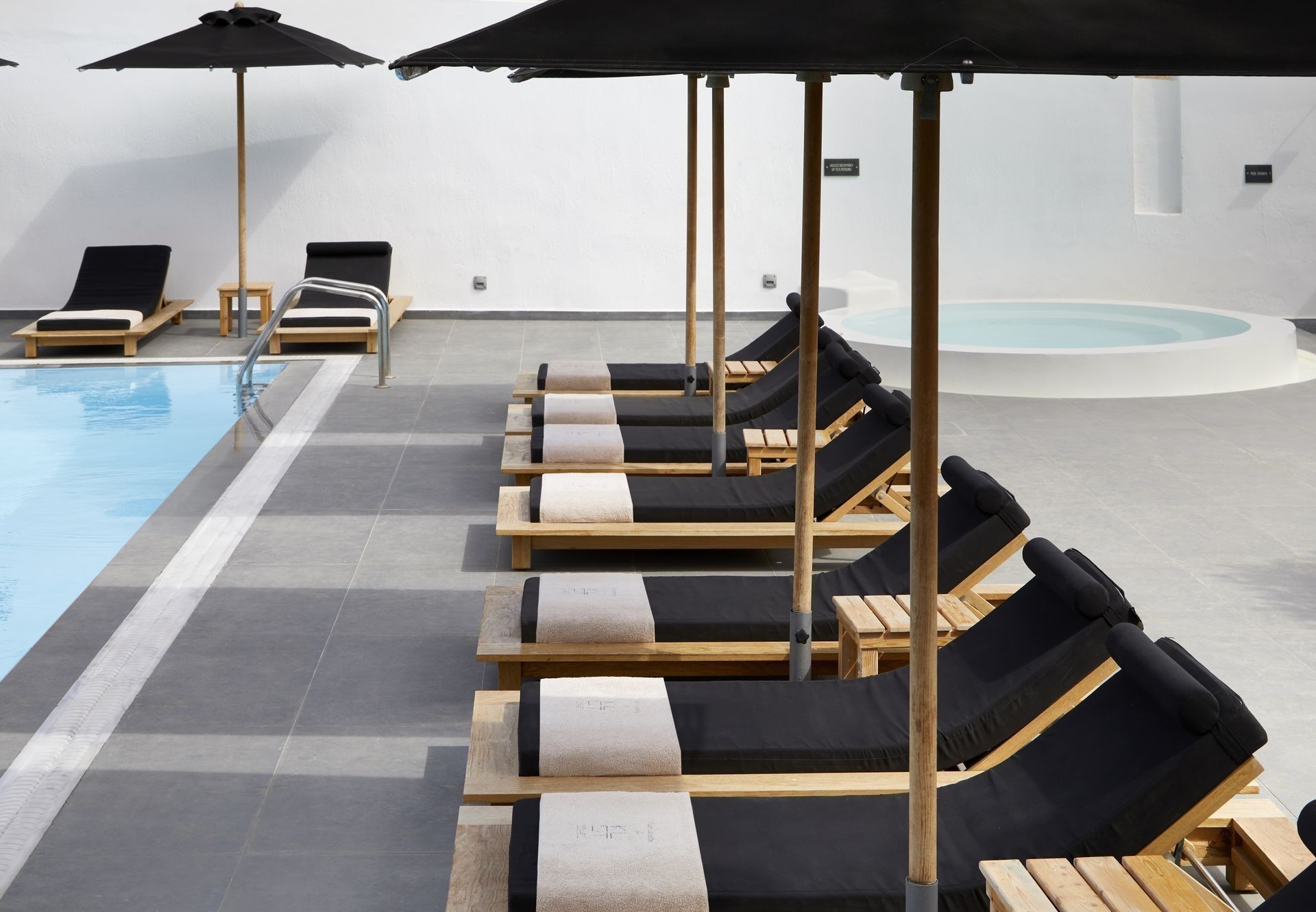 This set-up for two - Cocktails and your personal hot tub waiting for you to dive into...both. Why not combine them and live precariously for as long as you want. Afterall, you are on vacation. Pause to soak it all up and take notice of the little things that can bring immense joy.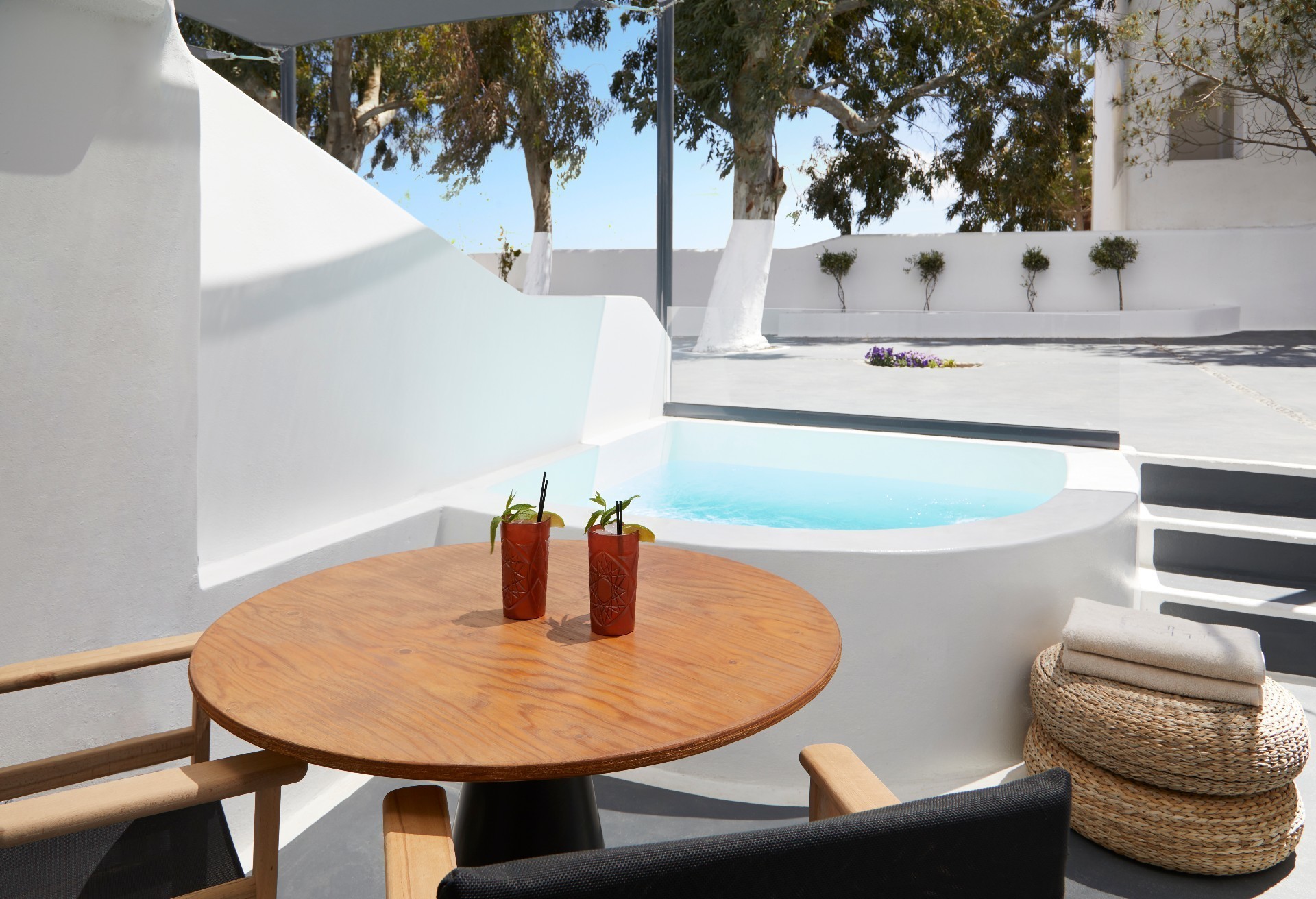 The blooming bougainvilleas - Adding a little bit of natural 'blush' to our world, our magenta bougainvilleas are a popular favourite. "The whole thing looked like a tiny world in itself, a fantastic world of flower and fire, light and silence. The Bougainvillea" - Sarim Baig.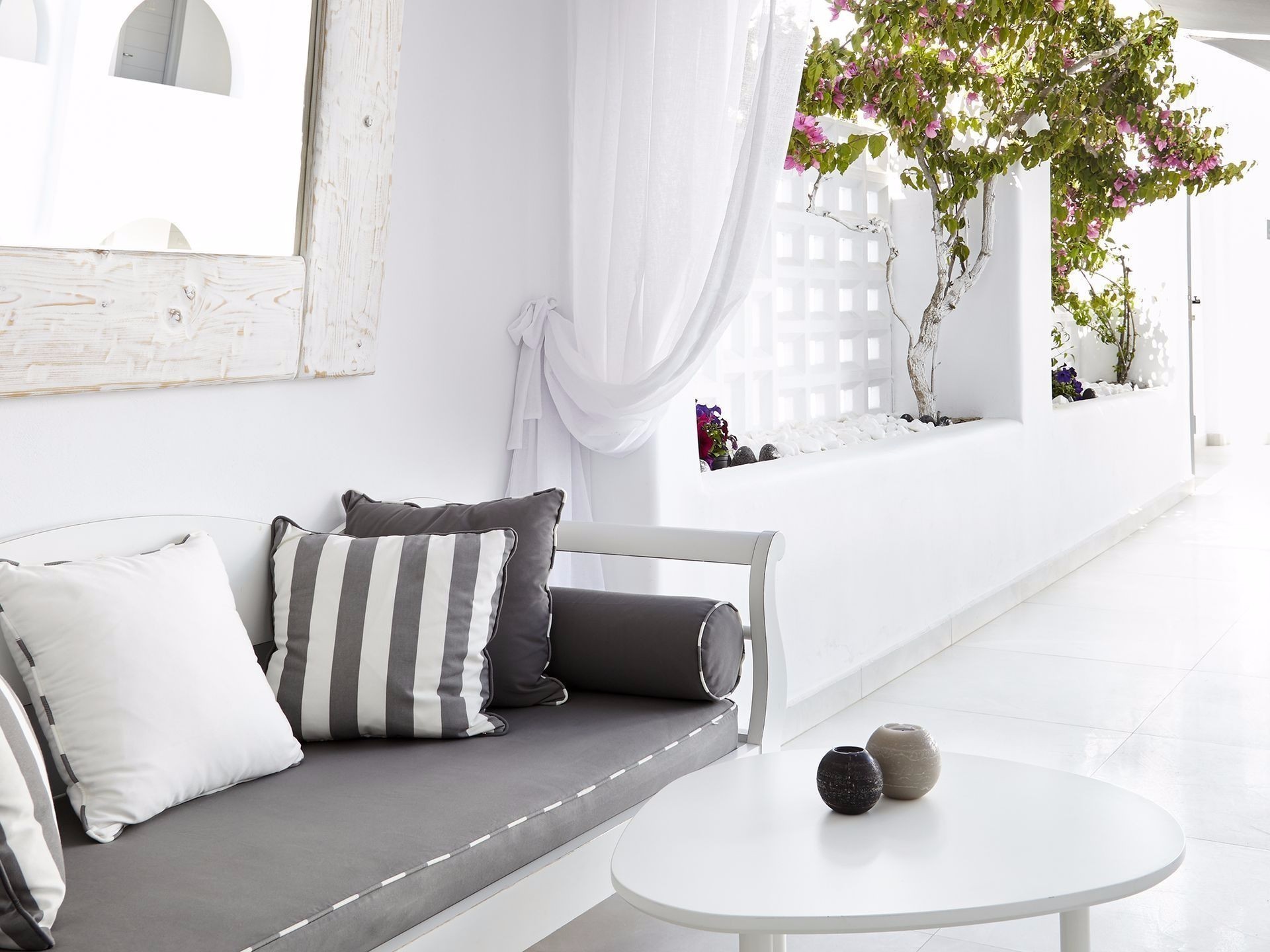 Interiors:

The fish decorations - You will come by these a lot at Kalisti Hotel & Suites. The fish has been known to be a symbol of life, charity and abundance since ancient pagan times while it is a metaphor for faith in Christianity.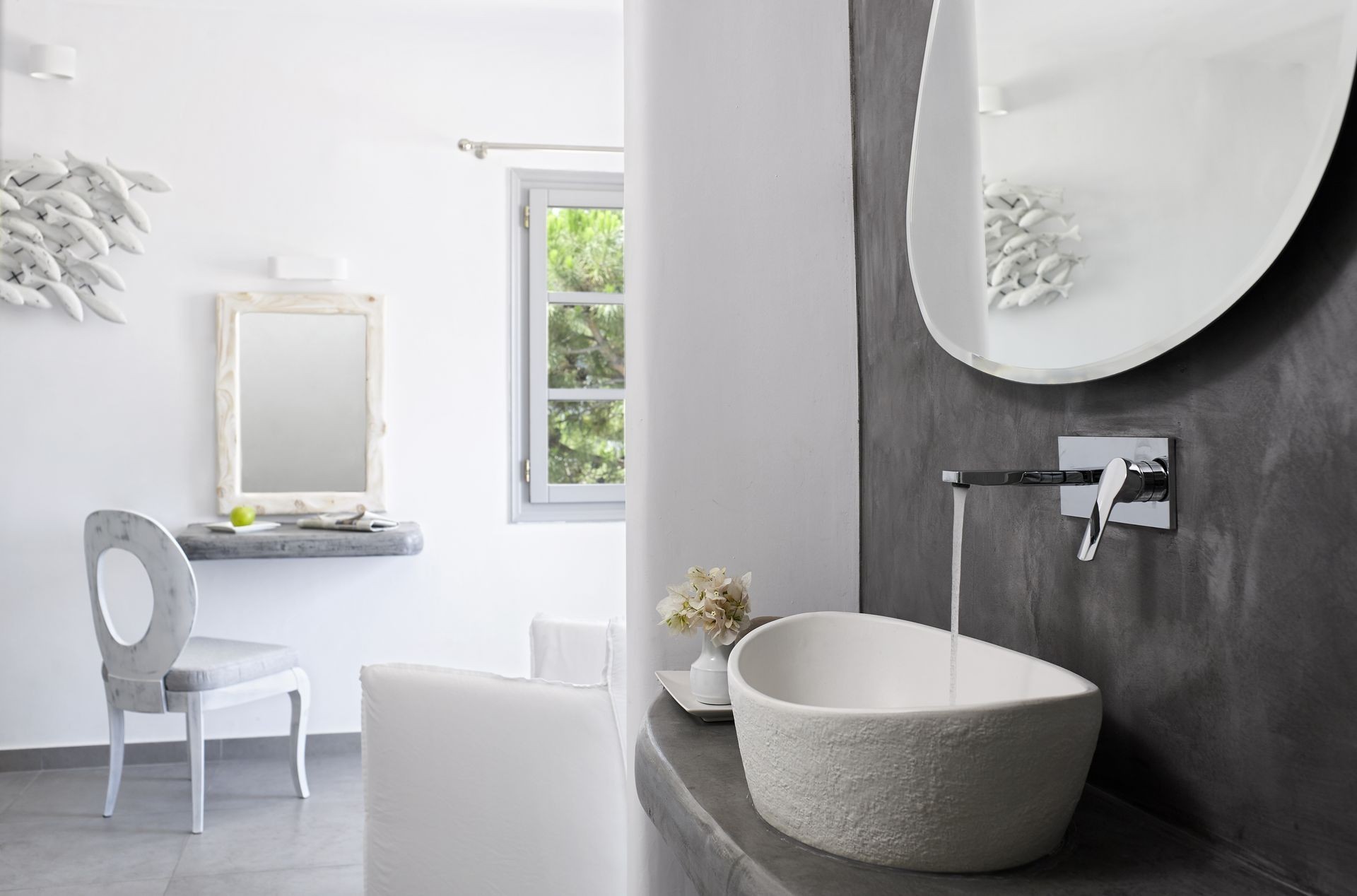 Wise words from an ancient Greek pre-Socratic philosopher: "In a shared fish, there are no bones." - Democritus.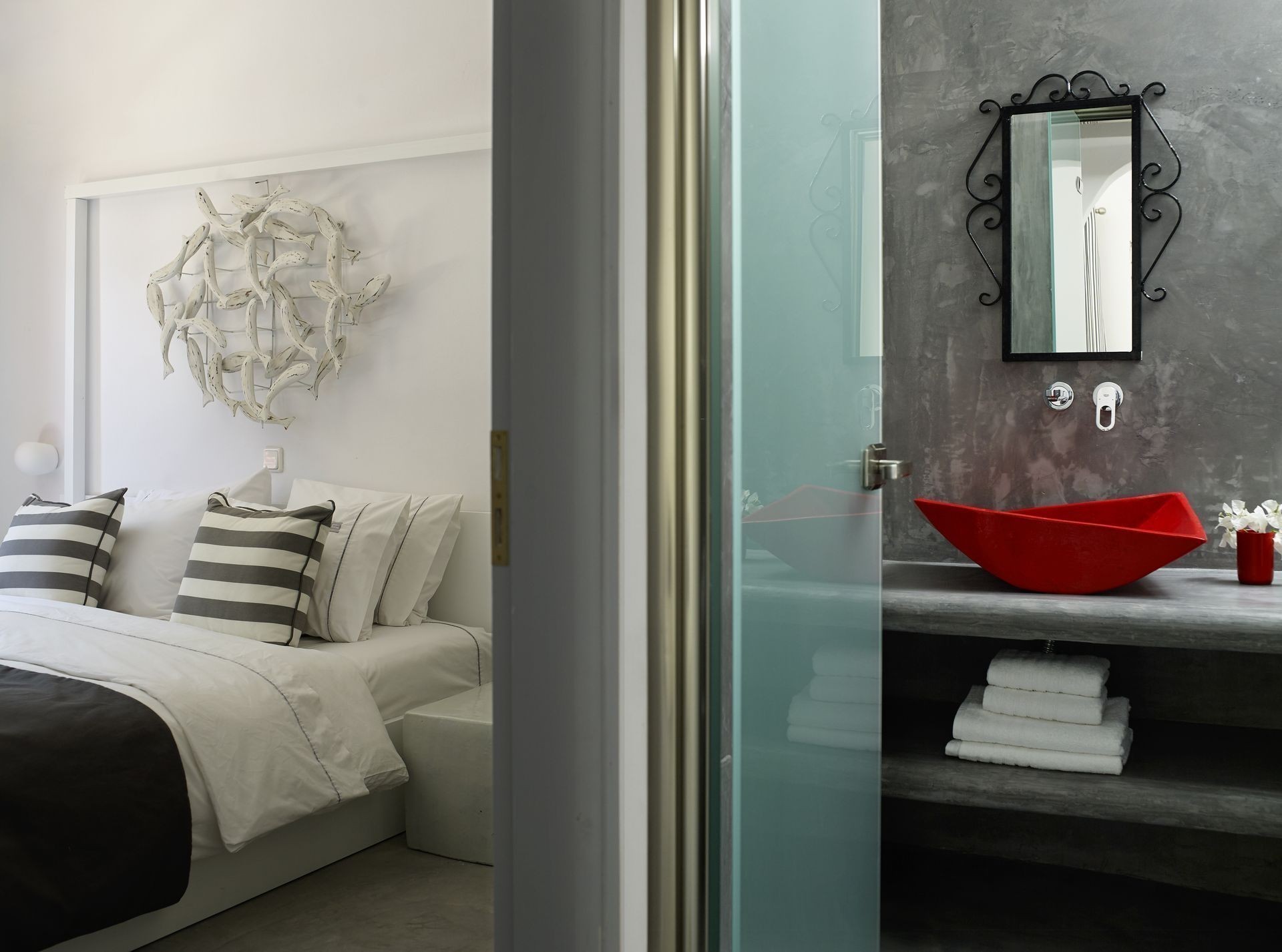 Fish have a deeper meaning to us, being islanders. The Aegean Sea has reared and nurtured us, providing for one of our basic human needs, sustaining generation after generation, and continues to do so, until this day.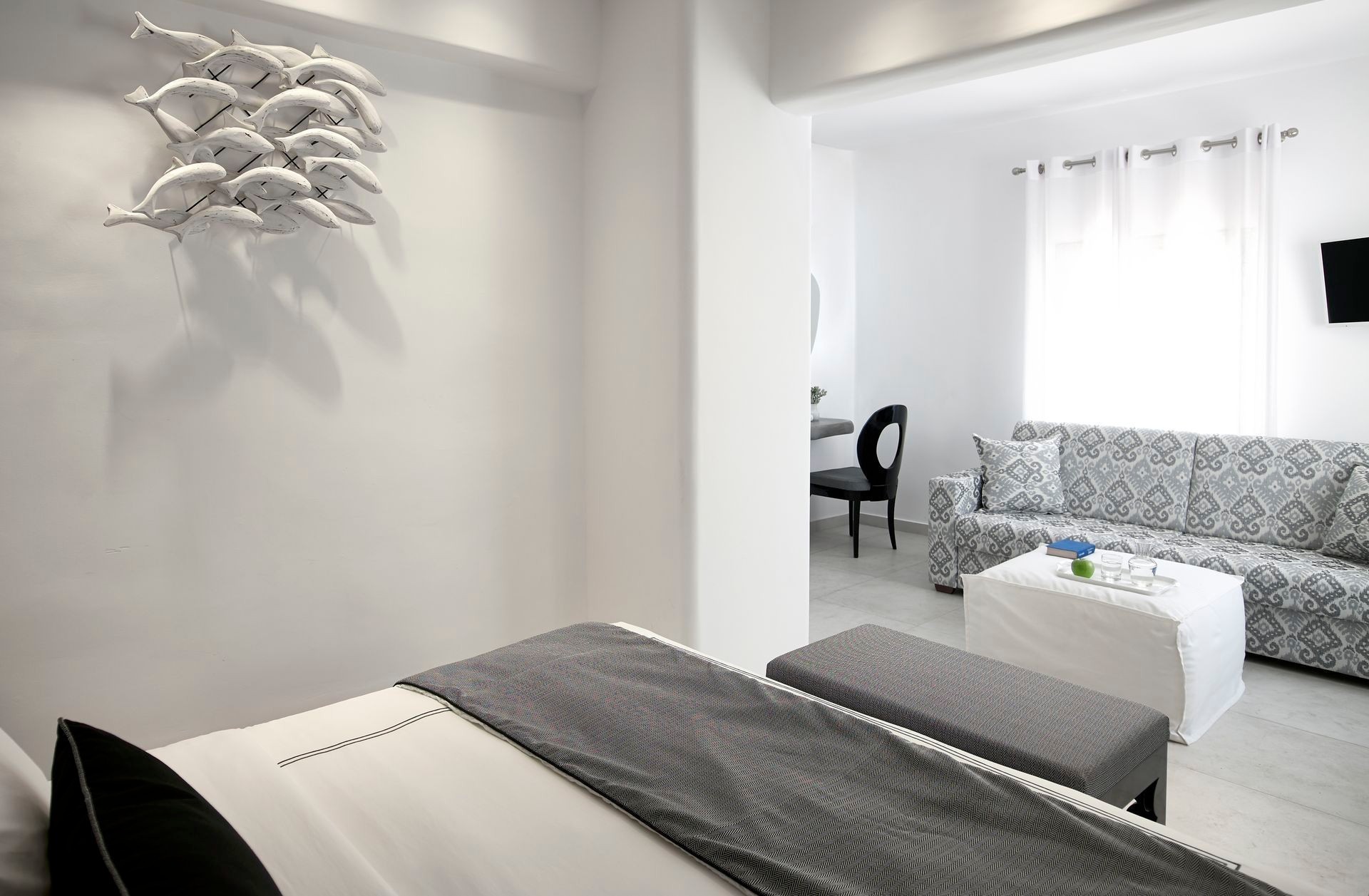 And should "a fish... love a bird, but where would they live?" Drew Barrymore has wondered, and we like to think we have provided a place for both. Wouldn't you agree?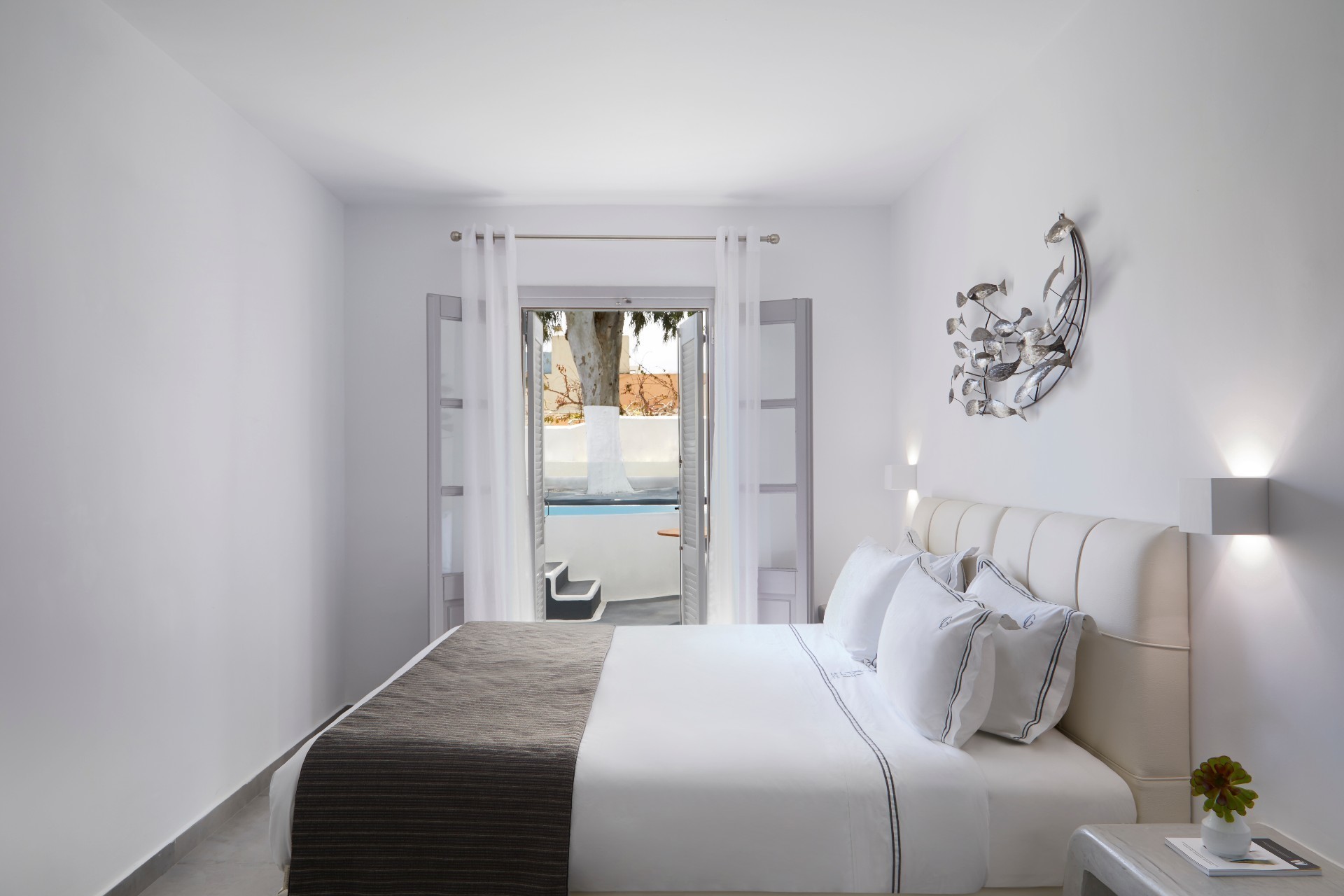 Book your Stay
best price guarantee