Blog
Blog
read all our news below
Santorini is a food lovers', vegan & vegetarian delight!
26 AUGUST 2021
Santorini: the island of magical sunsets, colourful beaches and a mysterious volcano. Apart from its enchanting natural beauty, Santorini is also an interesting destination for food lovers. Visitors may flock to Santorini for its phenomenal landscapes and elegant suites with outdoor private jacuzzis but the foodies among them rejoice. Ιf you have chosen Santorini for your next holiday, you are in for a real gastronomic treat, whether you are meat lovers, vegetarians or vegans, the island guarantees excellent dishes packed with flavour derived from its exquisite raw materials. So, when in Santorini, be sure not to overlook the local produce that is unique to the island.
Santorini local products you must try!
Did you know that the unique local products of Santorini are a vegans' and vegetarians' dream? In fact, much of traditional Greek food relies on vegetables and pulses grown in the fertile lands of the country. Of course Greece is big on fishing and animal rearing for food, whether you feel comfortable with that or not, it is a reality and deeply rooted in its food culture. However, you can still eat like kings and queens cruelty-free, especially in Santorini. Here are the local products you must try while on holiday in Santorini island.

Vegan friendly local Santorini products:
Santorini fava: A special kind of yellow pulse similar to lentils in its appearance, Santorinian fava is known throughout Greece for its exquisite taste and texture. It is typically boiled along with onions, olive oil, finely chopped onions and then smashed together for that creamy texture before adding freshly squeezed lemon juice. Served either hot or cold, with extra onions, fresh lemon juice and a few capers to garnish. Fava is fiber and protein packed.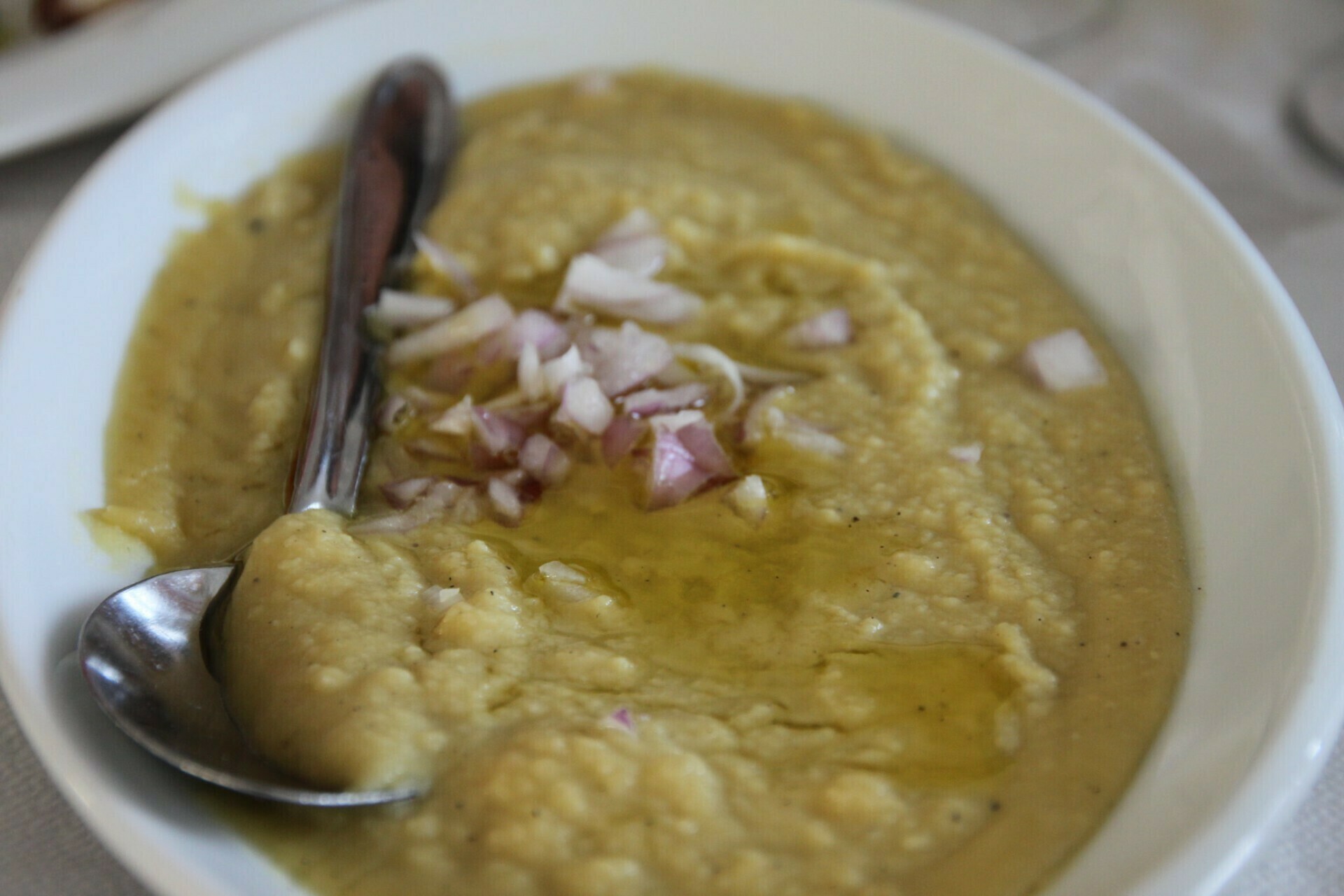 Santorini capers: The small flower buds of the caper bush, served usually pickled to season or garnish salads or even pasta and some casserole dishes. They can also be eaten on their own and you should expect them to be salty due to the pickling process they undergo. Santorini bears the most flavoursome kind of capers, due to the natural salinity of its soil.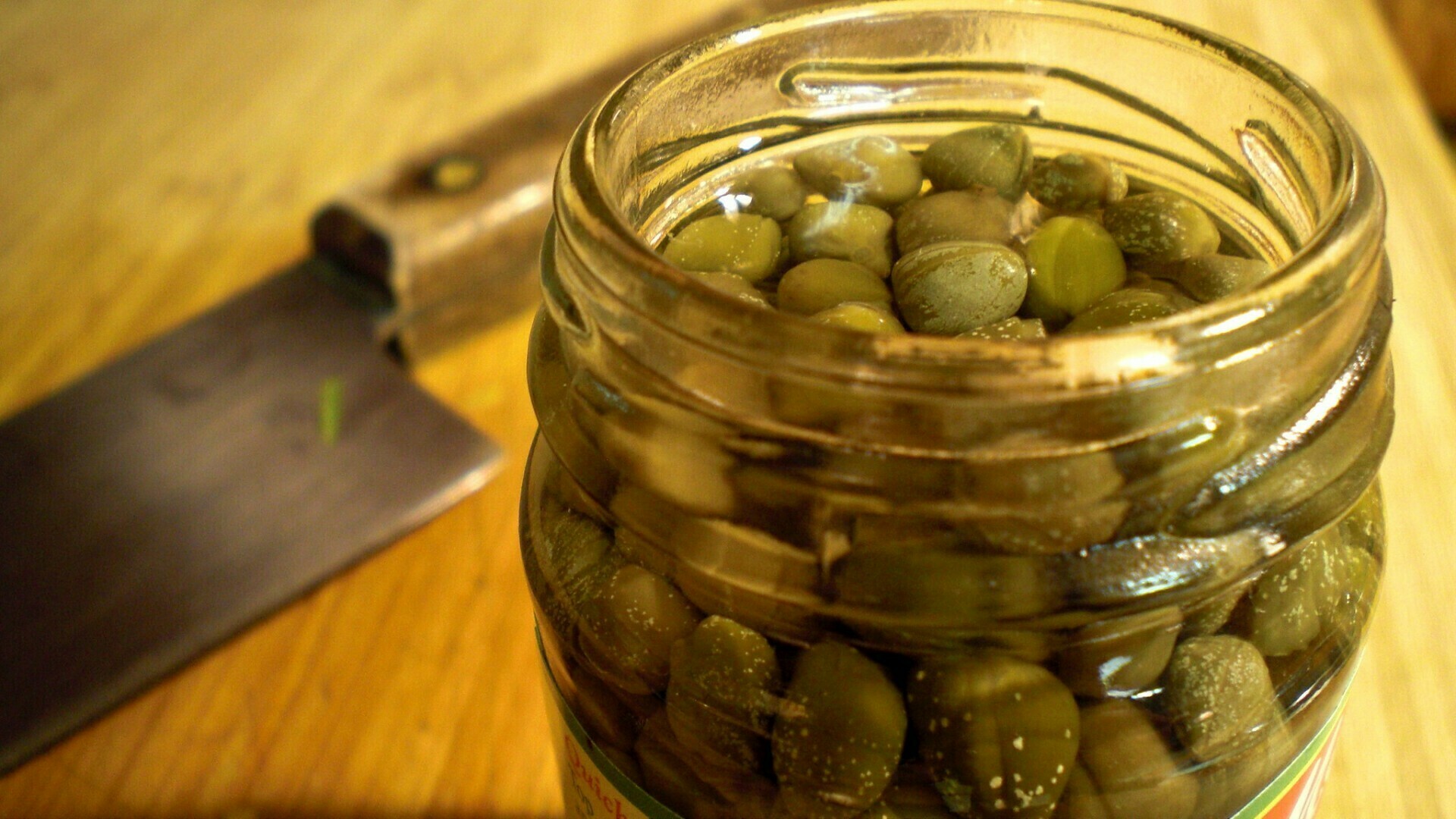 Santorini cherry tomatoes: Who doesn't love tomatoes? And especially cherry tomatoes? They are sweeter, bite-sized versions of the classic tomato usually used in salads, to garnish dishes or sometimes added at the last stages of cooking so that they become even more mellow. Santorini is famous for exporting the local cherry tomatoes to all areas of Greece, being highly regarded for their natural sweetness.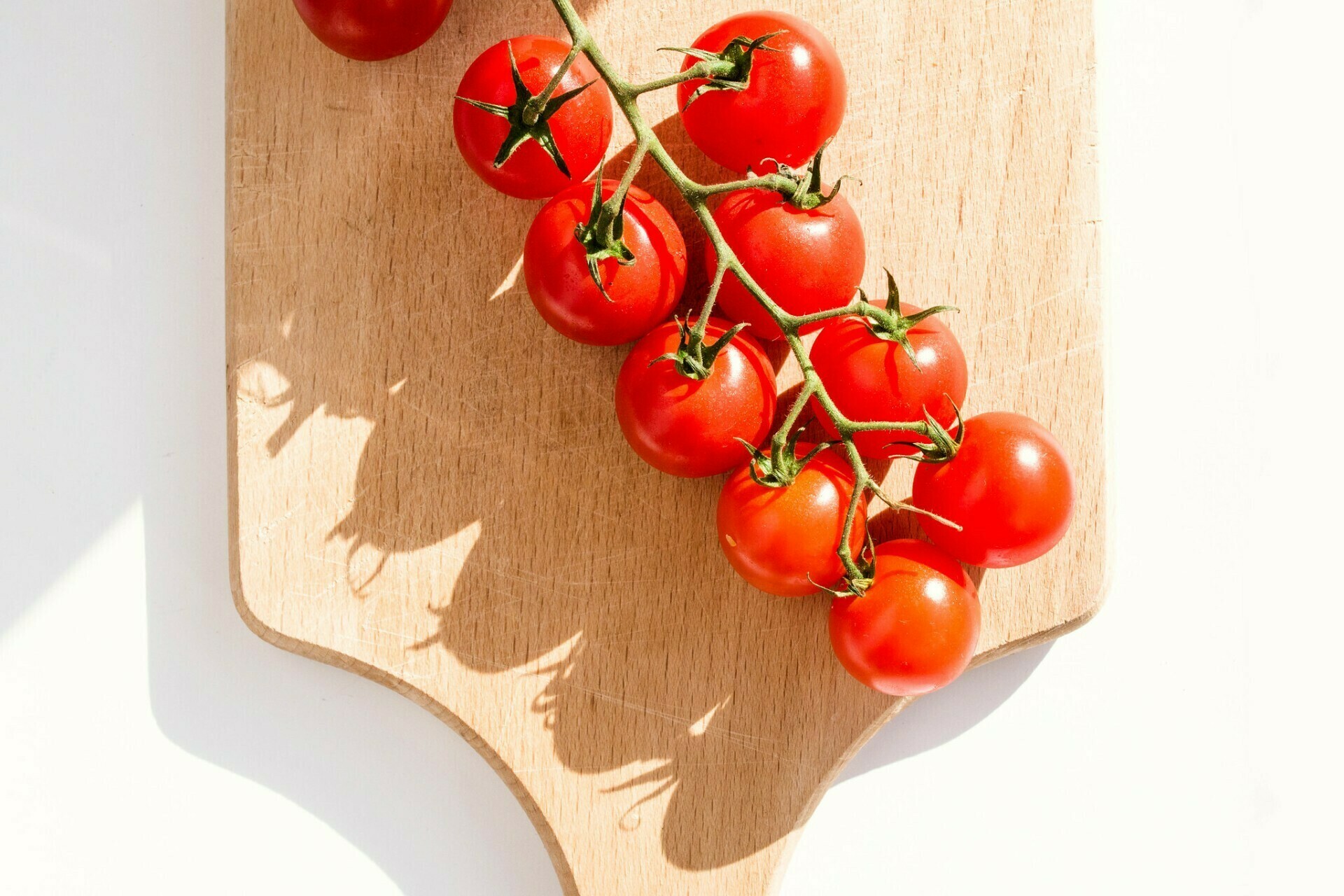 Santorini white eggplants: If you are a fan of eggplants and aubergines, then you must try the rare variety of the white eggplant of Santorini. Smoother in texture due to fewer seeds and more delicate in taste than the regular eggplant, there are a variety of dishes that showcase this unique local product. Try any one of them and you'll immediately notice the difference.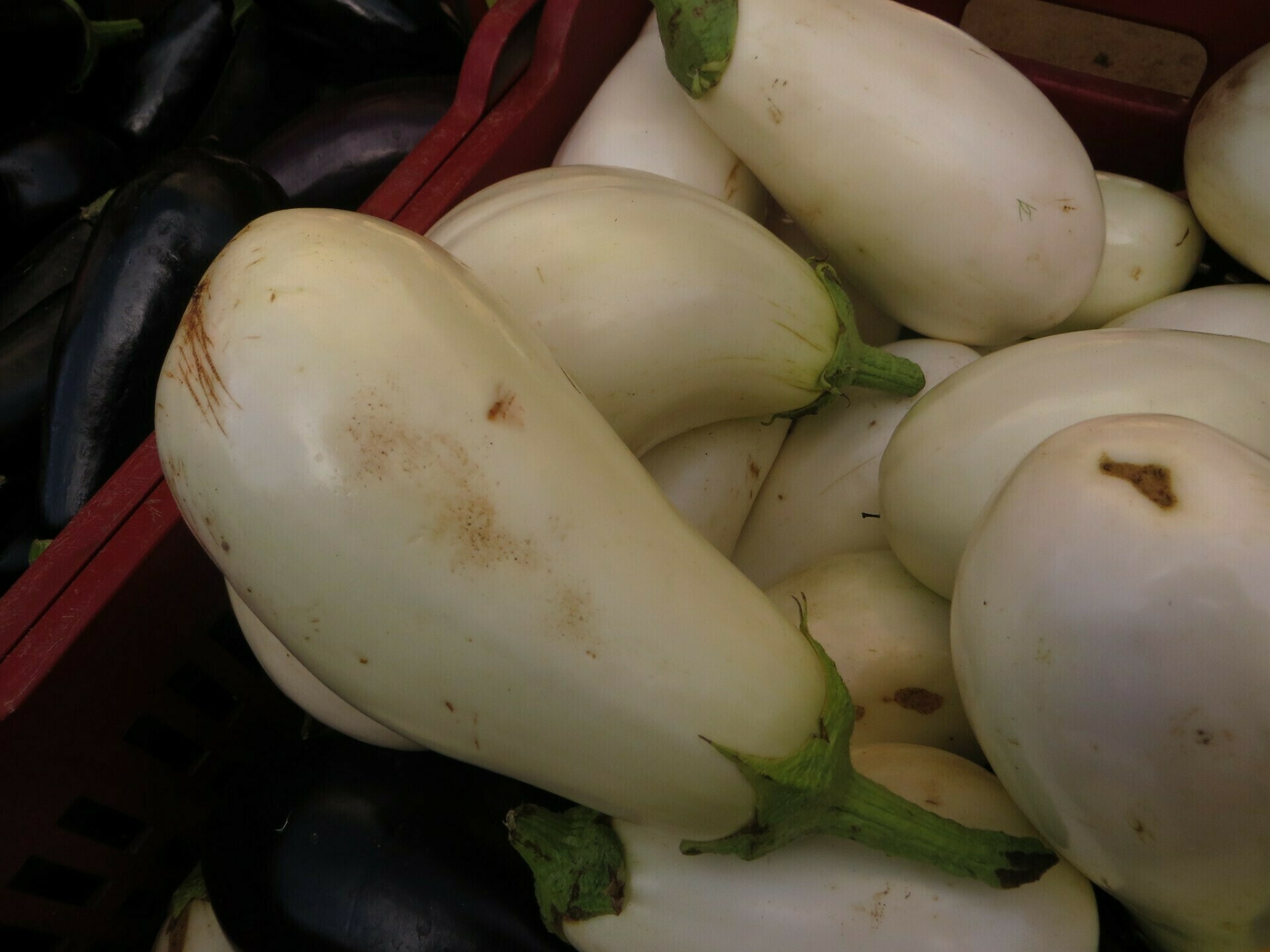 Must try local dishes for vegans:
"Tomatokeftedes" - These are the island's famous tomato fritters. With tomatoes as the main ingredient, variations of this recipe will include a range of fresh herbs, onions and flour. So simple, yet so overly delicious!
"Skordomakarona" - The Santorinian traditional version of garlic pasta, the somewhat equivalent to the Italian aglio e olio pasta dish, with the addition of tomato sauce. You must be a true lover of the pungent garlic flavour and aroma in order to fully enjoy this. Dry myzithra cheese is the usual topping, but if you are vegan you can ask for it to be excluded.
Vegetarian friendly local Santorini products:
Time to talk about...cheese! If you can find the local delicacy called Chlorotiri, it is a must try. Made from goat's of sheep milk, it is a soft, white, creamy, airy, slightly sour but very refreshing cheese, however it remains in limited production, usually only for domestic use. So we suggest you ask around for it, in case it is available for you to try or buy some to take home with you.

Must try local dishes for vegetarians:
"Sfougato" - A pan-fried delicious frittata or souffle, that resembles an open omelette made with zucchinis, potatoes, tomatoes, eggs, salt and pepper. Usually served with grated cheese on top!
Must try local desserts in Santorini:
"Kopania" - A unique and deliciously sweet treat made of crushed pieces of barley rusk, combined with raisins, honey and sesame.
"Santorini pudding" - Simple and moreish, this local traditional pudding is made with semolina and milk.
"Vinsanto" wine - Last but not least, the sweet dessert Vinsanto wine. It usually accompanies desserts or it can be savoured on its own. It is a popular wine along with the other local wine varieties of Assyrtiko, Aidini and Atheri and the red Mandelaria.
Of course there is a multitude of other things to try in Santorini, even if you are a vegan or a vegetarian. However, since vegans and vegetarians often complain about lack of choice when it comes to gastronomy, Santorini is by far a place that will delight their taste palates. At Kalisti Hotel in the center of Satorini's main town, Fira, we bring you a range of dishes that accentuate the fine local products of the island.