Blog
Blog
read all our news below
Soak up some wellness in Santorini: hot springs & jacuzzis!
26 FEBRUARY 2020
Did you know that our gorgeous island also offers you a natural spa? The hot springs of Santorini are not known to many, who often only associate the island with its enchanting sunset, the dramatic Caldera and the colourful beaches. The reason the latter two exist is because of the volcano, following the last major eruption in 1570. The calamity split the island of Santorini into four parts; the largest, crescent shaped island which is inhabited, and the barren Thirasia, Palea Kameni and Nea Kameni satellite islands. In between Palea and Nea Kameni is where you will find the hot springs of Santorini.

You can experience a marine, mud bath if you sail to Santorini hot springs to soak up some wellness, the natural way. The warm waters range from 30 -35 degrees Celsius and have healing and therapeutic properties for a handful of conditions. Bathing in hot springs can alleviate rheumatism, arthritis, muscle stiffness and joint pains as well as skin disorders such as psoriasis and dermatitis. Swimming in the hot springs is an enjoyable experience for all ages; adults can capitalise on the health benefits of the water while children can have fun in the novelty aspect of jumping into a ...different kind of sea.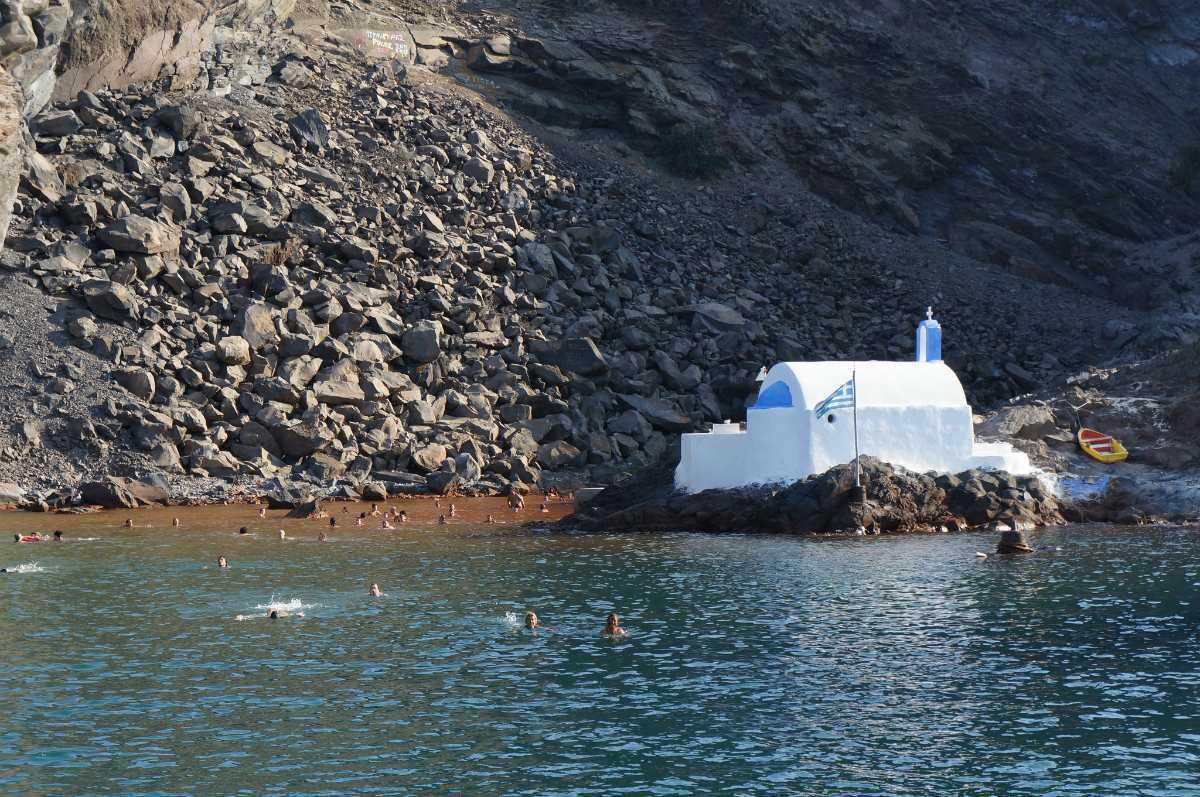 For soaking up some wellness at our lovely Kalisti Hotel & Suites, following our recent renovation, we have upgraded four accommodation types to include sensational, private jacuzzis. Not only are they totally instagrammable, but they are yours to enjoy any time you like. Put your favourite swimsuit on, prep your photographer friend on finding your best angle and snap away for some truly enviable instagram shots! When your photoshoot is done and your post gets over 100 hearts, then your day's work is done. You deserve some relaxation time on your terms, to soak in your private jacuzzi entirely undisturbed, perhaps sipping on your favourite cocktail, prepared by our bartenders with extra loving care.

Choose one of our Santorini suites with private jacuzzi that best suits your preferences, depending on how many of you we will have the privilege of hosting. Take your pick from garden or sea view suites with your very own private jacuzzi, and let the holiday dream begin. Will you have the opportunity to experience our heartfelt hospitality this upcoming season? We are already counting down...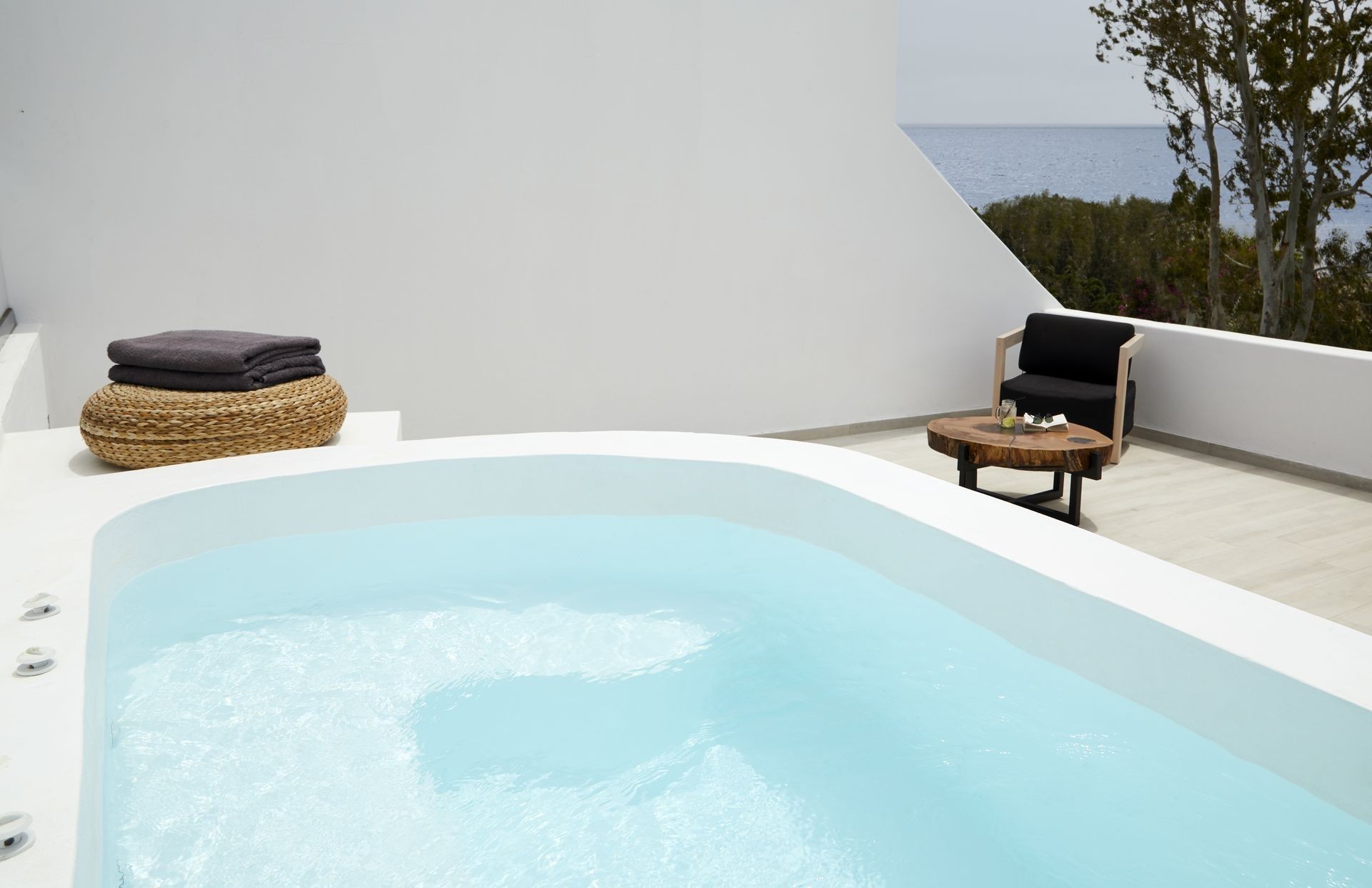 Book your Stay
best price guarantee