Blog
Blog
read all our news below
The Magical Caldera Vibes
24 JULY 2018
You must understand that we cannot fully express and put into words the feeling you get when you are in Santorini and you set your foot on the Caldera soil. The land is blessed, carrying centuries of tectonic tension and the compressed feelings of souls who came and left a little bit of their love and awe for this iconic view. All this energy throughout the ages has become an eternal beating heart, pumping and bringing the island to life.
Santorini is a fantasy island, you actually won't believe that this place truly exists. The colours here are like nowhere in the world. The sky kissing the sea at the horizon line, the whitewashed houses with the azure windows, the cute little pebblestone alleys and the church domes make up a dreamy palette of infinite shades of blues and whites. Even the beaches have gone wild coming out in crazy colours like black, red, white. No wonder nothing has been left untouched by this earthly, voodoo magic.
The view is yours to take from every angle of the island making you feel like the king or queen of the world; of the blue world actually. Every element of nature feels all this beauty and expresses its passion in a silent way, but believe us it's there. You can tell we speak the truth from the colour of the setting sun during sundown that takes with it the last rays and retires the view for the day, relinquishing it at nightfall. The feeling of the sun's loss is so real, the colours are so exuberant that have they have made themselves world famous.
Kalisti Hotel and Suites is right in the center of Fira, the village with the best view offerings of the Caldera, at the center of Santorini, smack in the middle of the magical Caldera vibes. So, are you feeling ready to come and feel them yourselves? Beware, the appeal is great with long-lasting effects.
Challenge accepted?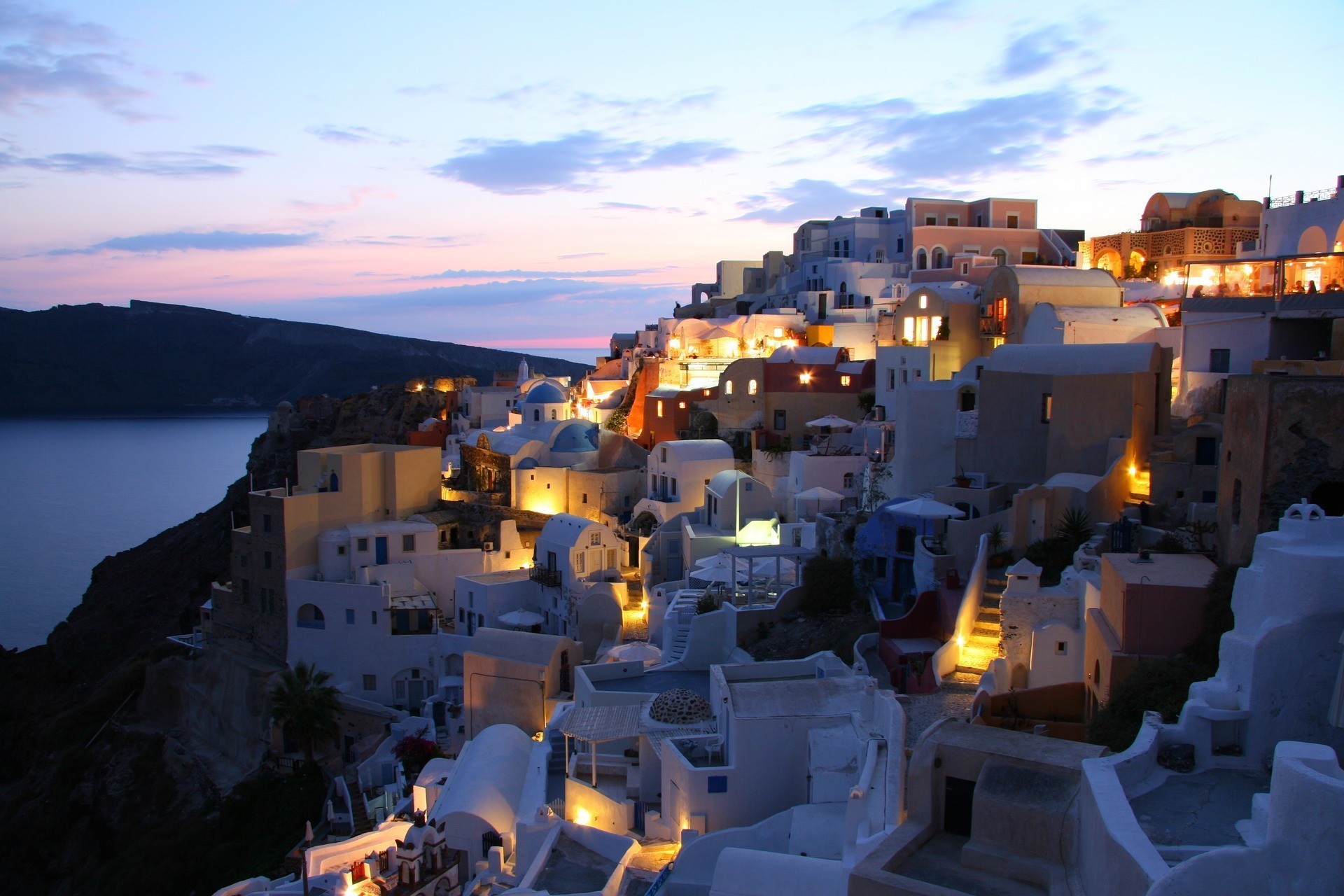 Book your Stay
best price guarantee