Blog
Blog
read all our news below
Top spots for the best views in Santorini
15 JANUARY 2018
Finding the top spots for the best views in Santorini can be tricky as there seem to be a lot of them. Being an island that is elevated from one side, means that there will be plenty of locations that provide vantage points with incredible views. We strongly suggest that you explore our island as much as possible during your stay in Santorini, but if you don't get to see it all in one go, that just means that you will have more to see on your next visit. Santorini can be an open book, if you know where to look or a bit of a mystery, if you don't know where to begin your quest to unveiling its mystique. We have tried and tested its many alluring locations, and here we present the top spots for the best views in Santorini.





Fira
Fira, home to our Kalisti Hotel, is the capital town of Santorini for a reason. Situated in the middle of the crescent, it offers the most peripheral views on the island. To your left you have Akrotiri, the southernmost point of the island, directly in front of you, you have the infamous Volcano, Nea Kameni, and to the right, you glance past the settlement of Imerovigli, and onto the northernmost and most well known part of Santorini, Oia. This is why Fira is the most central area of Thera, as Santorini island is also known to locals, offering the most comprehensive views of all.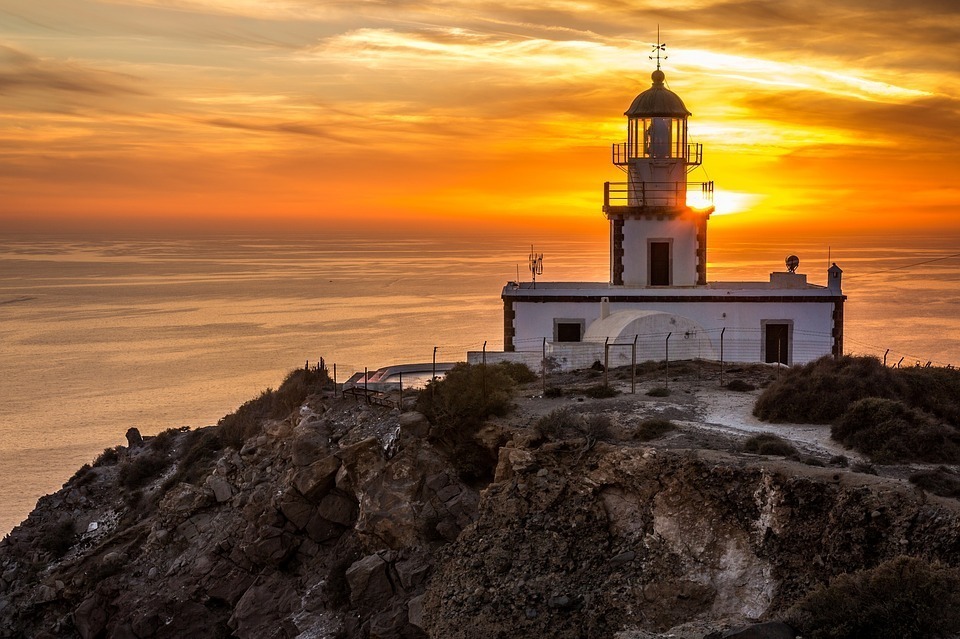 Akrotiri
Santorini's southernmost point is the settlement of Akrotiri, that provides for unusual views of the island and also has historical significance. There you will also find one of Santorini's landmarks, the Akrotiri lighthouse that is a very popular spot among couples, with phenomenal vistas onto the open sea. From Akrotiri you can see the Volcano and the pearly white clifftop settlement of Fira in all its glory, Imerovigli right next to it, and finally its northern counterpart, Oia.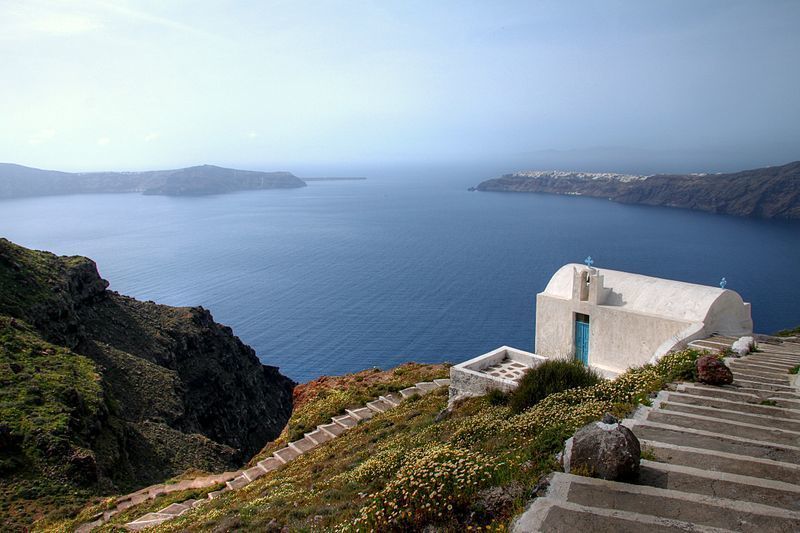 Imerovigli
Perhaps one of the least known spots in Santorini, Imerovigli is one of the those areas that also allows for views onto the east side of the island. A less glamorous location, it is one of the most quiet settlements and is more in touch with local resident's life. It is worth visiting it and taking in the vistas from the quaint church of Agios Ioannis or over the other side, overlooking the long coastal stretch from Monolithos to Columbo beaches.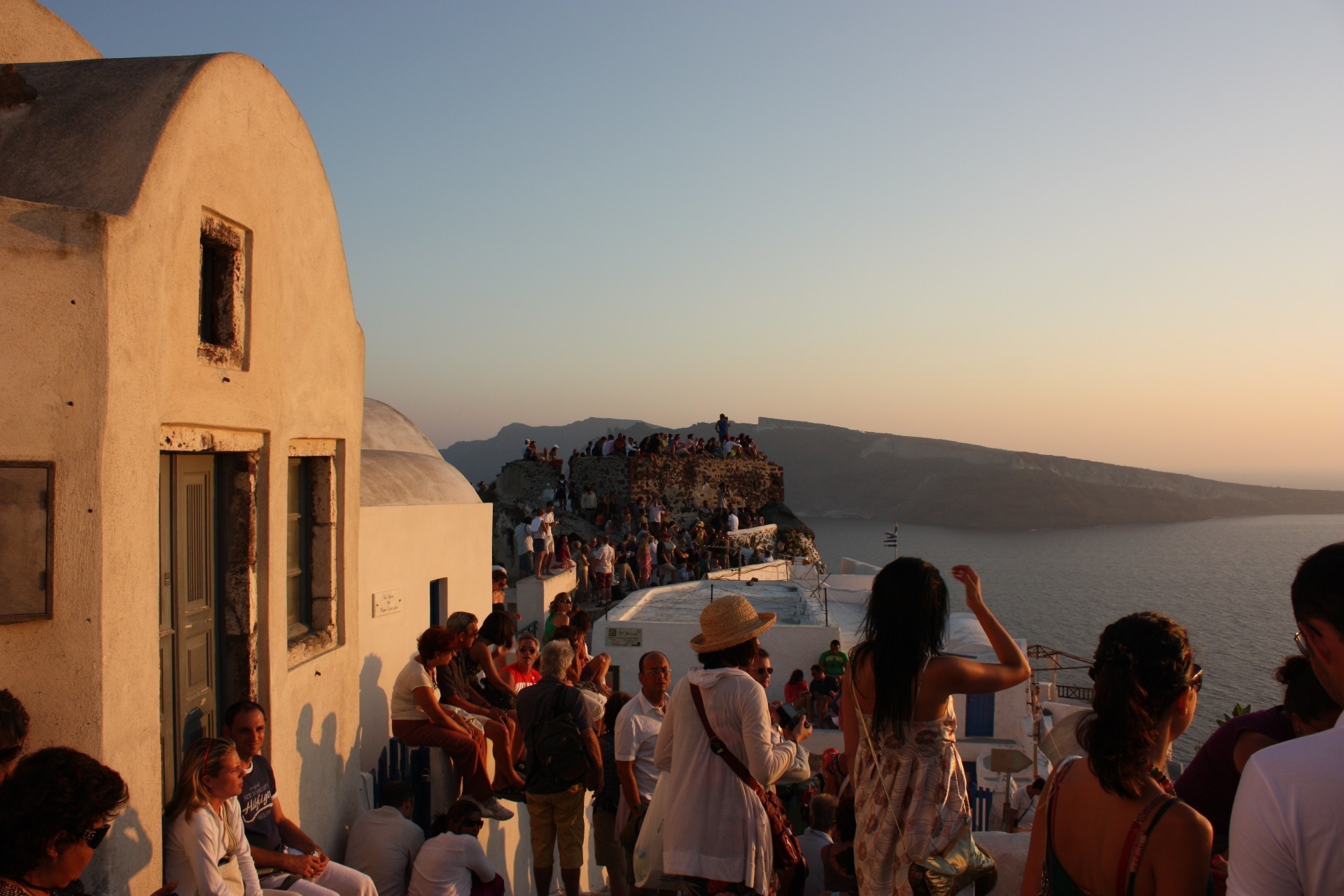 Oia
Oia is said to boast one of the best sunsets in Santorini, and although the sunset from Oia is breathtaking, it is not the sole location from which visitors of the island can be mesmerised by the magic of dusk. This is why Oia is last on our list here; it attracts the most tourists during the time of sundown, making it, sometimes, almost impossible to enjoy and therefore detracting from its splendidness.